The cord-free, standalone Meta Quest system is one of the best options for VR fitness, exercise and workout routines. Here are our picks the best Quest 2 fitness and exercise apps to get your blood pumping.
[This article was originally published in March 2020. It was edited and updated in March 2021 and again in February 2022.]
The following list is in no particular order, however there are two general categories of apps on the list.
The first category is apps that are specifically designed for working out in VR — usually with specifically designed sessions that you follow for a workout session.
The second is incidental workout apps — apps and experiences that weren't designed specifically for working out, but can be used in such a way because they get the blood pumping enough when played at a high intensity.
Workout and Exercise Apps — Quest 2
FitXR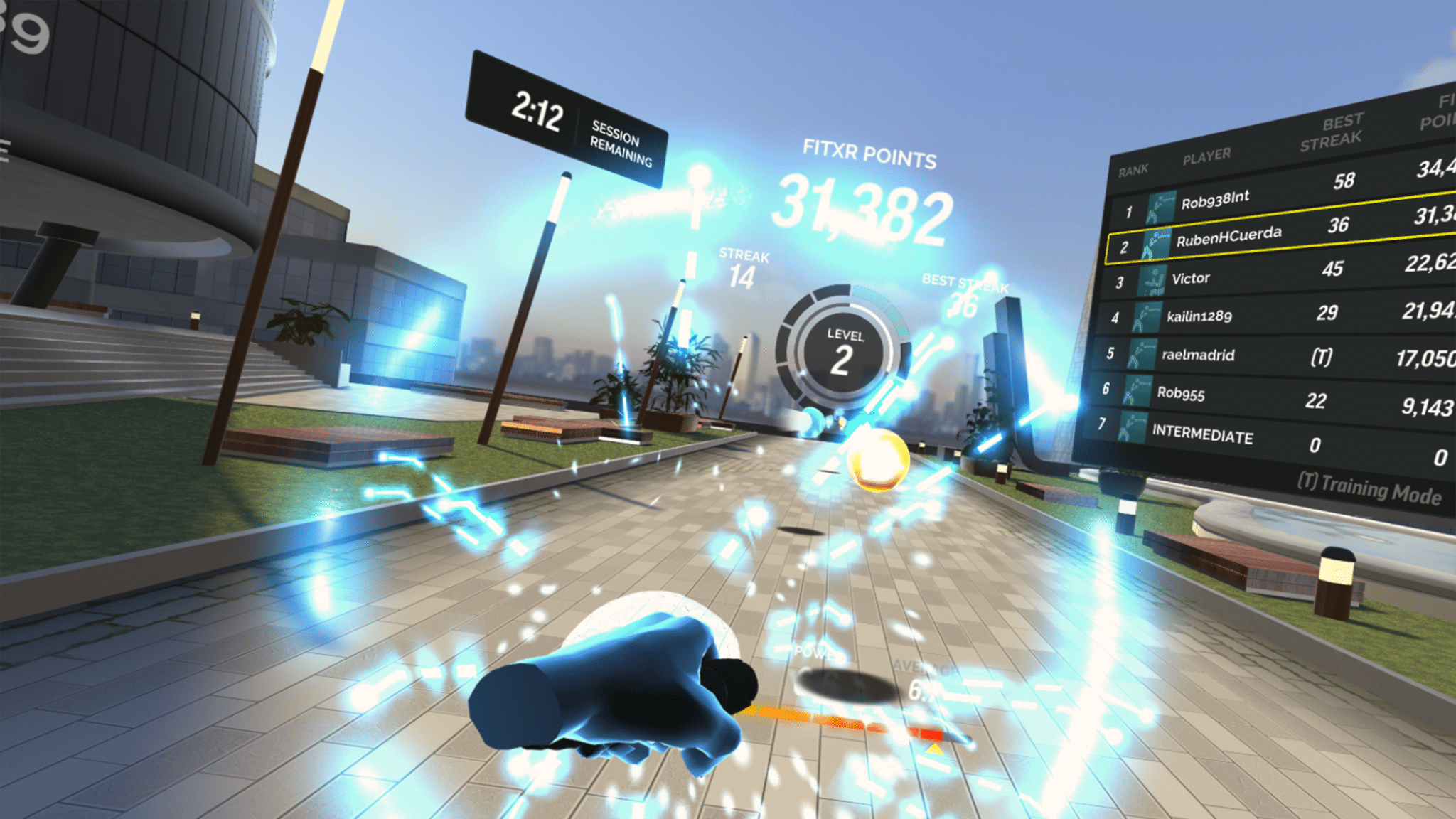 Originally launched as BoxVR, this Quest fitness app was revamped and relaunched with new features in 2021. Since then, it's also added a bunch of new programs, formats and coaches, along with some seated workout classes for increased accessibility.
Despite all these new additions, the basic premise has always remained the same — it's features rhythm-based boxing, dance and HIIT routines that gives you points for speed and accuracy. In July last year, the app also added a bunch of notable artists to its music catalog, including Calvin Harris and Tiesto.
FitXR is free to download on the Quest Store, with a subscription-based service in place for access to workouts. There's a 7-day free trial for new users.
Read more: FitXR's Head Of Fitness Talks Designing VR Workouts
---
Supernatural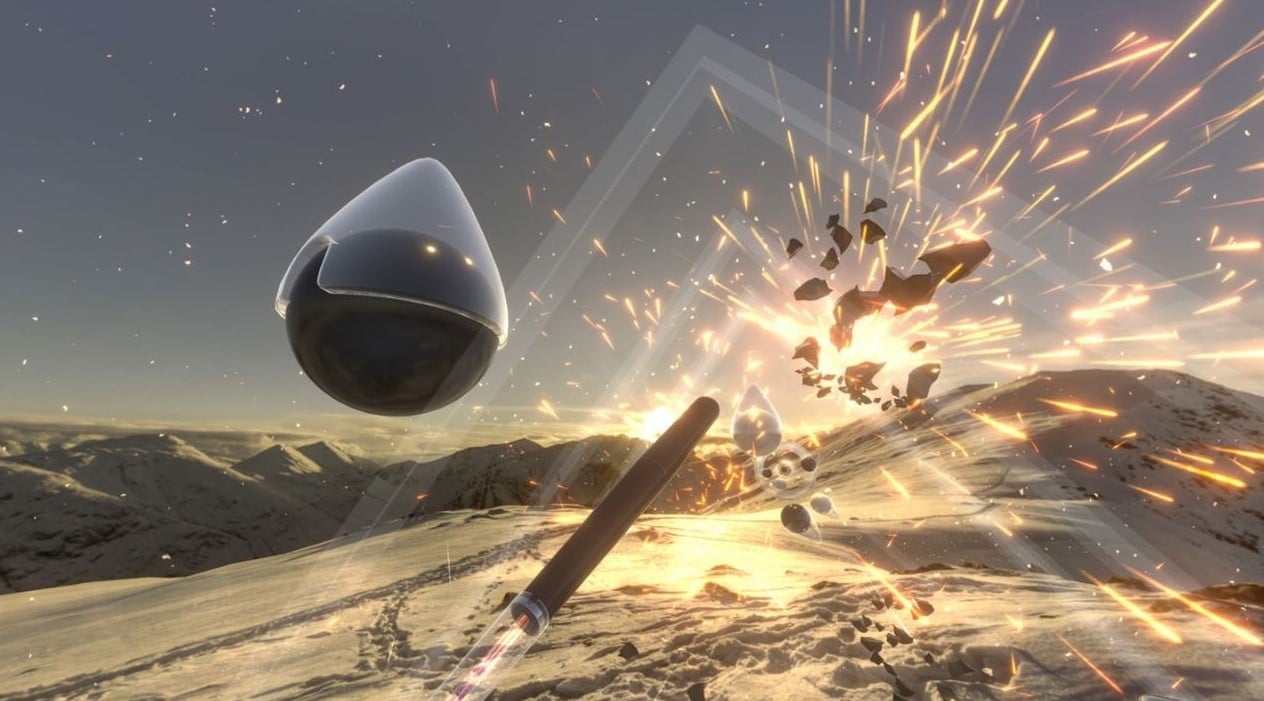 Let's not beat around the saber – initially, Supernatural started out as a fitness-focused Beat Saber clone. Notes fly at you in time with music, which you have to hit in-time using bats and occasionally you'll be forced to squat to avoid obstacles. However, the service has since added new boxing workout as well, expanding its offering of guided coach workouts.
Every 24 hours, there's a new workout playlist/routine for you to run through. The aim is to get you sweating with big arm swings and quick squats. The better you perform, the harder the routine will get, thanks to Supernatural's adaptive difficulty.
Supernatural is free to download on Quest, but is only currently available in select regions. Access to workouts uses a subscription pricing model, with a free trial period for new users.
Read more: Interview Q&A With Supernatural's Head Of Fitness Leanne Pedante
Supernatural Update Makes It Easier To Find The Right Workout
---
Les Mills Bodycombat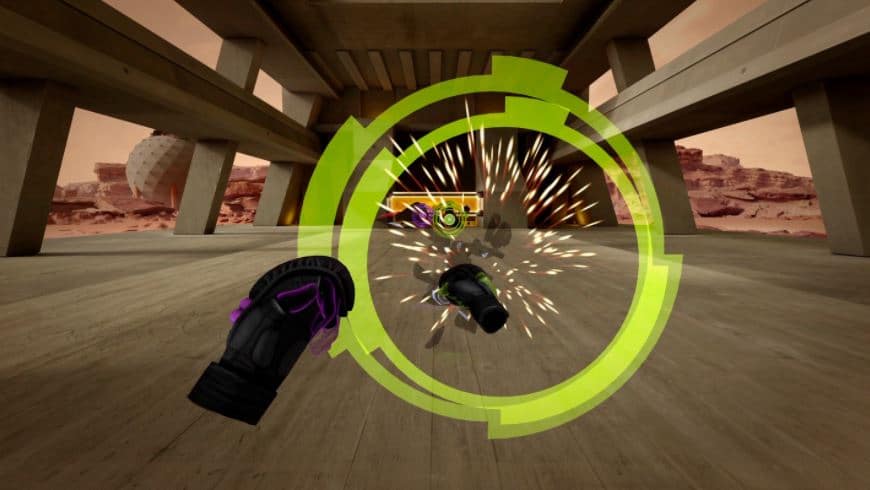 One of the newer entries on the list, Les Mills Bodycombat is an attractive option for those looking to avoid a subscription model.
The app is brought to you by the Les Mills brand, which has gyms globally as well as a substantial online workout offering. The Quest Bodycombat app adapts one of these online workout classes into 30 boxing workouts for VR, available as a one-off purchase.
You'll be punching and squatting to the beat of the music, with the option to select a playlist between five and 20 minutes. It's not the most original VR workout option, but it gets the basics right in a polished experience available for a one-time price.
Les Mills Bodycombat is available on Quest for $29.99.
Read more: Les Mills Bodycombat Is An Effective Quest Workout Without The Subscription
---
Holofit
If you're looking to pair a physical fitness machine with a virtual workout, then Holofit is one of two apps that lets you do so. The app pairs your headset with compatible bikes, elipticals and rowing machines, allowing you to use your physical machines in a virtual location.
However, even without any machines, the app also has HIIT, fat burn and time-attack programs that see you recreate skiing, running or cycling using movements with the Touch controllers.
Holofit is available on Quest via a yearly or monthly subscription model with a 7-day trial for new users.
---
VZFit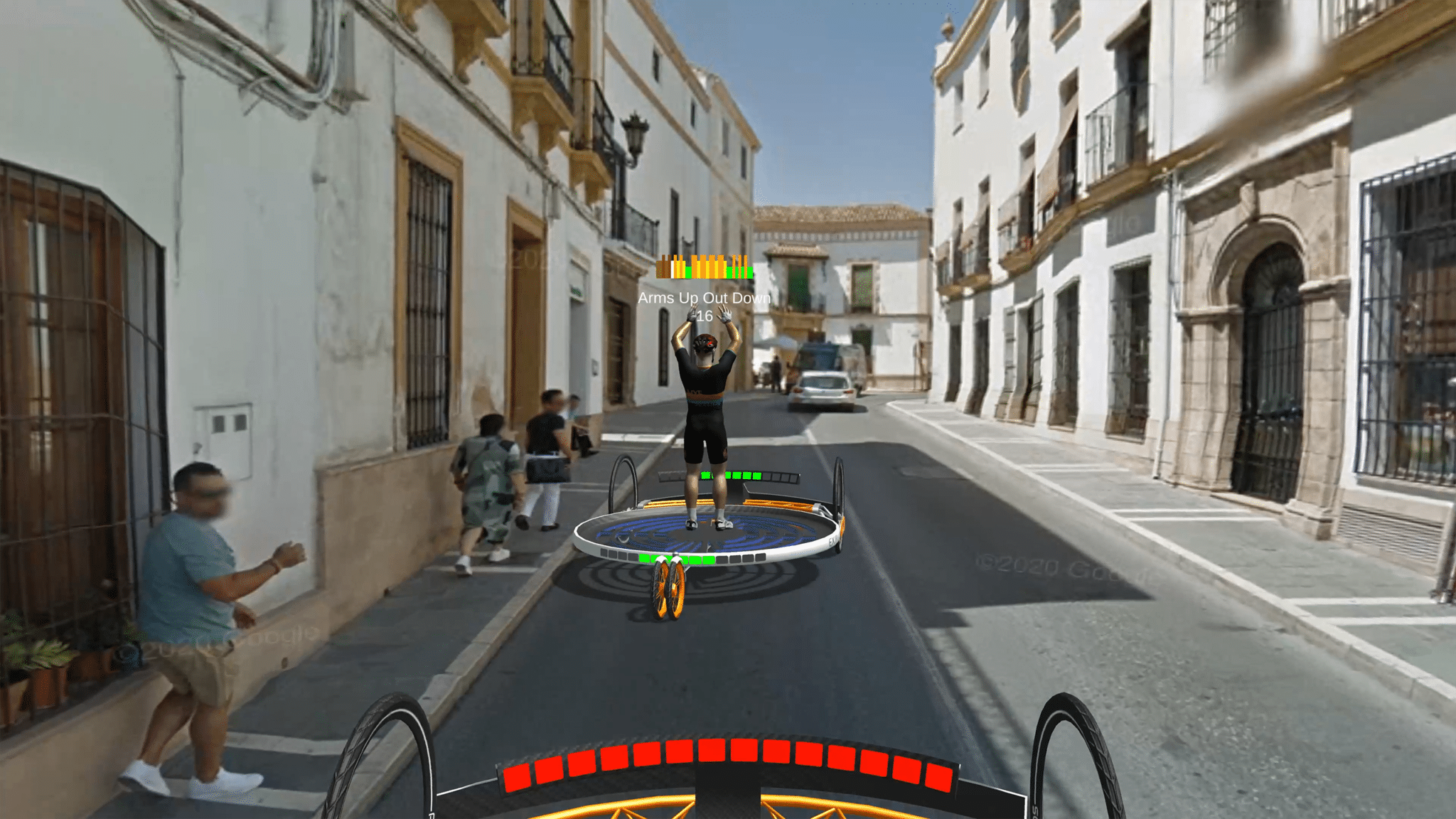 Another option for connecting physical machines and fitness trackers, VZFit uses Google Street View to let you virtually exercise anywhere you want. The app has Strava and Fitbit support, alongside connectivity with "most smart bike devices and trainer sensors."
There's also full body workouts and support for an optional cadence sensor, which you'll have to buy separately, that allows you to connect a stationary exercise bike that's missing smart bike functionality.
VZFit is available for Quest with a 7-day free trial and $9.99 monthly subscription.
Read more: VZfit Fitness Service Comes To Oculus Quest Store With Google Street View
---
Incidental Workout Apps – Quest 2
Beat Saber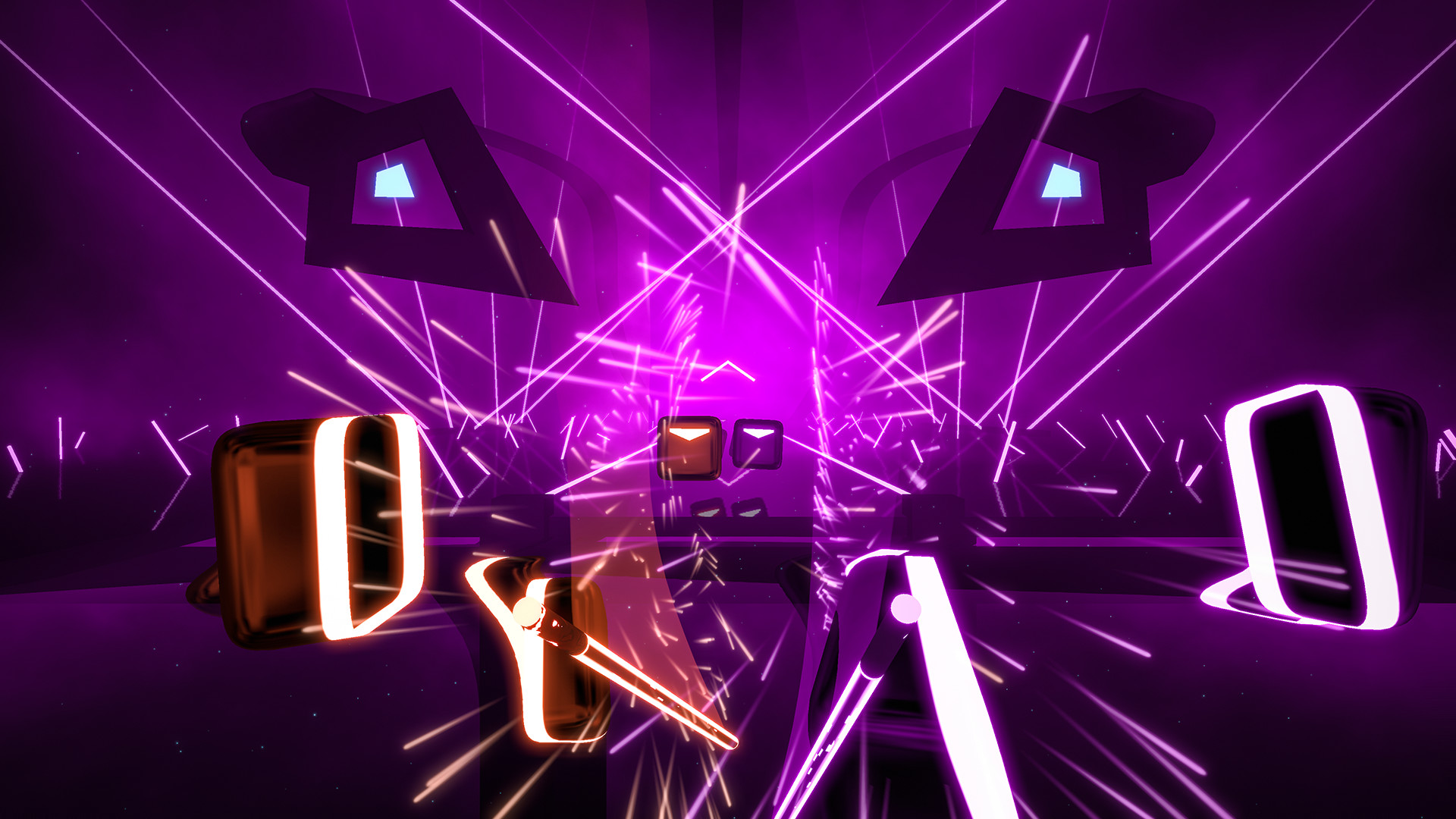 Beat Saber was definitely never intended to be used as a workout app, but there's a significant amount of people who use it for just that. A couple of levels on Expert or Expert+ in Beat Saber will get your heart rate pumping like there's no tomorrow.
Beat Saber is available for Oculus Quest for $29.99.
Read more: Top 10 Best Beat Saber DLC Music Packs
---
Synth Riders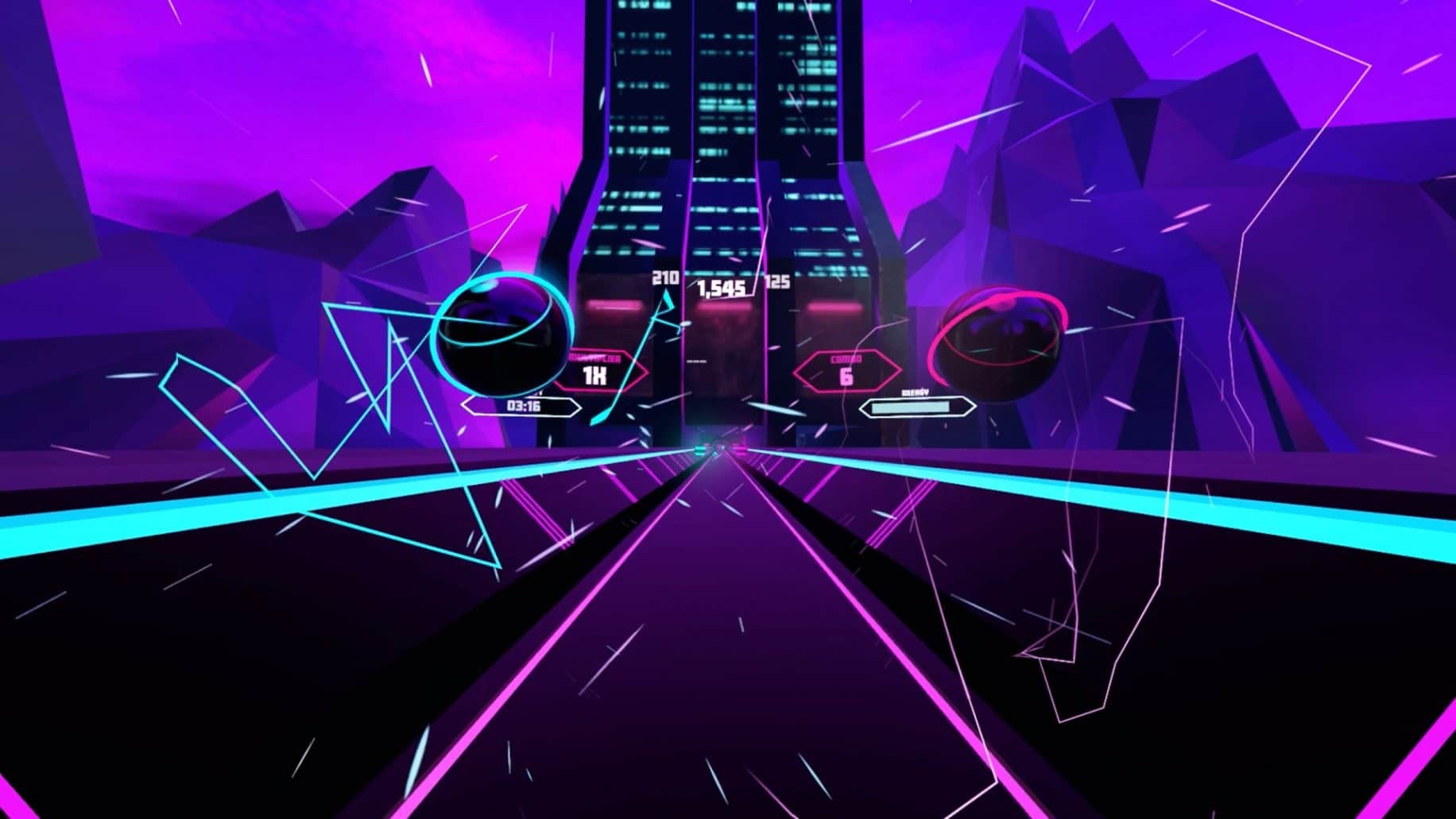 Synth Riders is, yes, another VR rhythm game and while it takes some visual notes from Beat Saber and other entries in the genre, the gameplay is quite different. You'll hit floating spheres to the rhythm of the music, and move your hands in circular or curved motions to follow tails that fly off each sphere. It's similar in concept to other rhythm games, but with its own spin.
The game has implemented a variety of fitness-focused features, such as a calorie counter and a fitness update that arrived earlier this year and included live VR workout sessions, guided by a trainer.
Synth Riders is available for $24.99 on the Oculus Store for Quest.
---
OhShape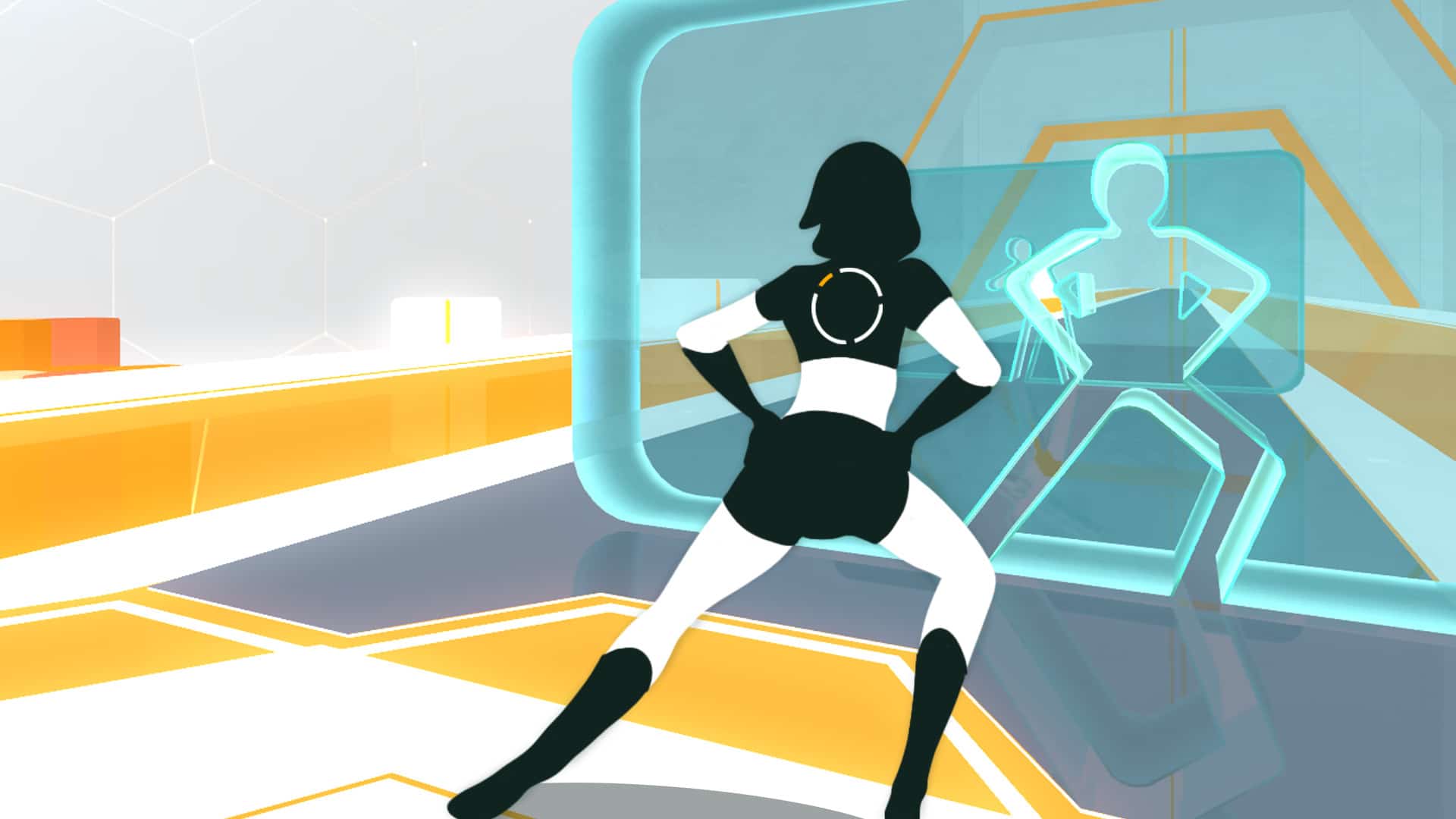 Jamie described this game as "Beat Saber for your body" and said it was a "genuinely authentic fitness game." It's not a workout in the traditional sense, but it will get your blood flowing as you throw your body around to the music, fitting and moving yourself into all different shapes.
With the intensity ramped up, you might end up burning calories faster than some of the other fitness games on this list.
OhShape is available on the Oculus Store for $19.99.
---
Pistol Whip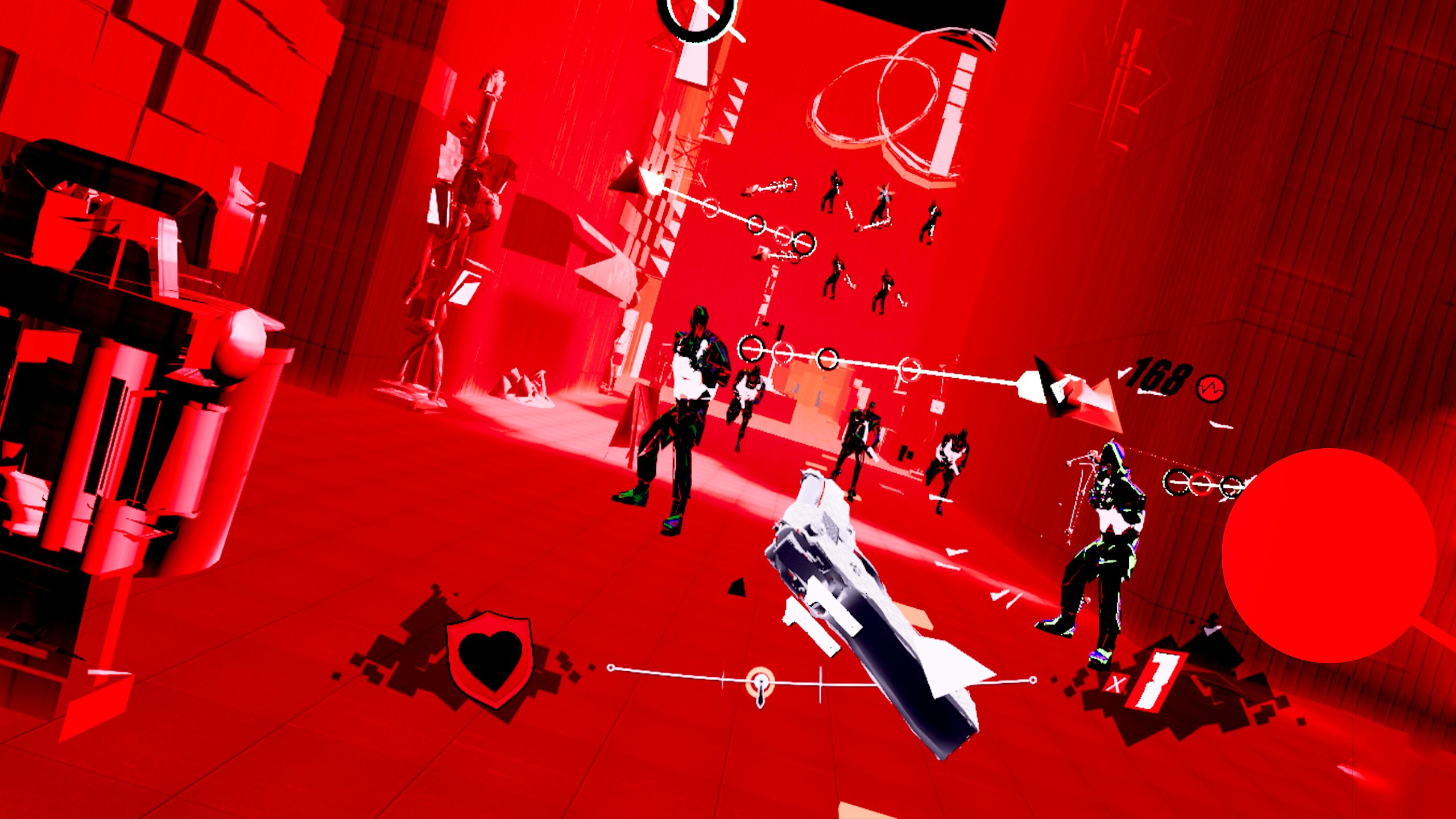 Pistol Whip might seem like a strange entry for a VR exercise list at first, but play a couple of the levels on harder difficulty and you'll quickly see how Pistol Whip could qualify as a workout. The ducking and constant quick movements will have your glutes and quads burning after a long session.
There's also loads of modifiers and new levels added over the last year, allowing you to customise how you play to maximize the impact and frame the experience more towards a workout to your liking.
Pistol Whip is available on the Oculus Quest store for $24.99.
Read more: 5 Best Pistol Whip Styles: Which Modifiers To Use For Workouts Or Extreme Challenges
---
Until You Fall
While not designed as a fitness app, Until You Fall is a VR roguelike that will have you hacking and slashing in heart-racing melee combat. At its most intense, the game should offer you something comparable to a light upper body workout. That being said, its roguelike mechanics means it's more game-y than other entries on this list. If you're looking for something fun to play that also gives you a bit of a workout along the way, Until You Fall might be best.
Until You Fall is available on the Oculus Store for $24.99.
---
The Thrill of the Fight
There are a number of boxing games available on the Quest, but The Thrill of the Fight uses mechanics that aims to be more of a true-to-life simulator in a boxing ring, as opposed to a workout-first approach to VR boxing. A few rounds in the ring and you'll be sweating profusely. We definitely prefer this one over Creed VR on Quest.
The Trill of the Fight is available on the Oculus Store for $9.99.
---
Oculus Move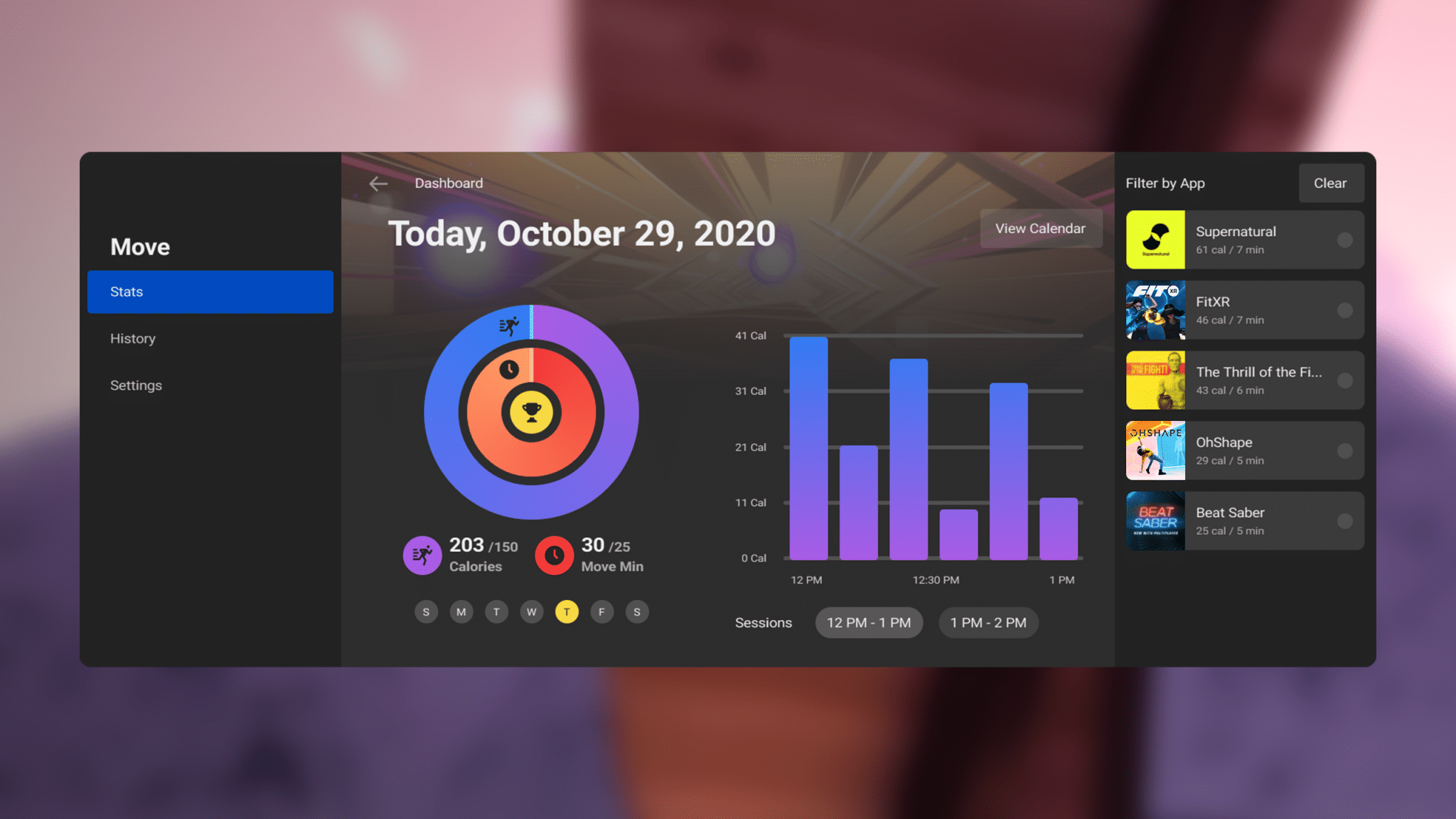 Oculus Move isn't a VR workout app, but rather a feature that will let you track your progress, workouts and calories burned while in VR. It was announced in 2020 at Facebook Connect and should work Quest-wide on all of your apps. It's a good option to natively track your fitness and workout sessions in VR across all activity on Quest.
Oculus Move can be enabled in the Quest system settings.
---
What are you favorite Quest exercise apps that keep you active in a VR workout session? Let us know in the comments.