Whether you're searching for a new social VR hangout, you've got the itch to explore new virtual worlds, or you're longing to not be taken seriously, Banter could be the platform you've been waiting for.  
From the minds behind SideQuest, Banter promises the next level of social VR: an immersive experience where you can gather your crew and hang out across a huge number of virtual worlds—and share plenty of great banter along the way.  
But what exactly is Banter? How does it all work? And what makes it unique for both gamers and developers?
What is Banter?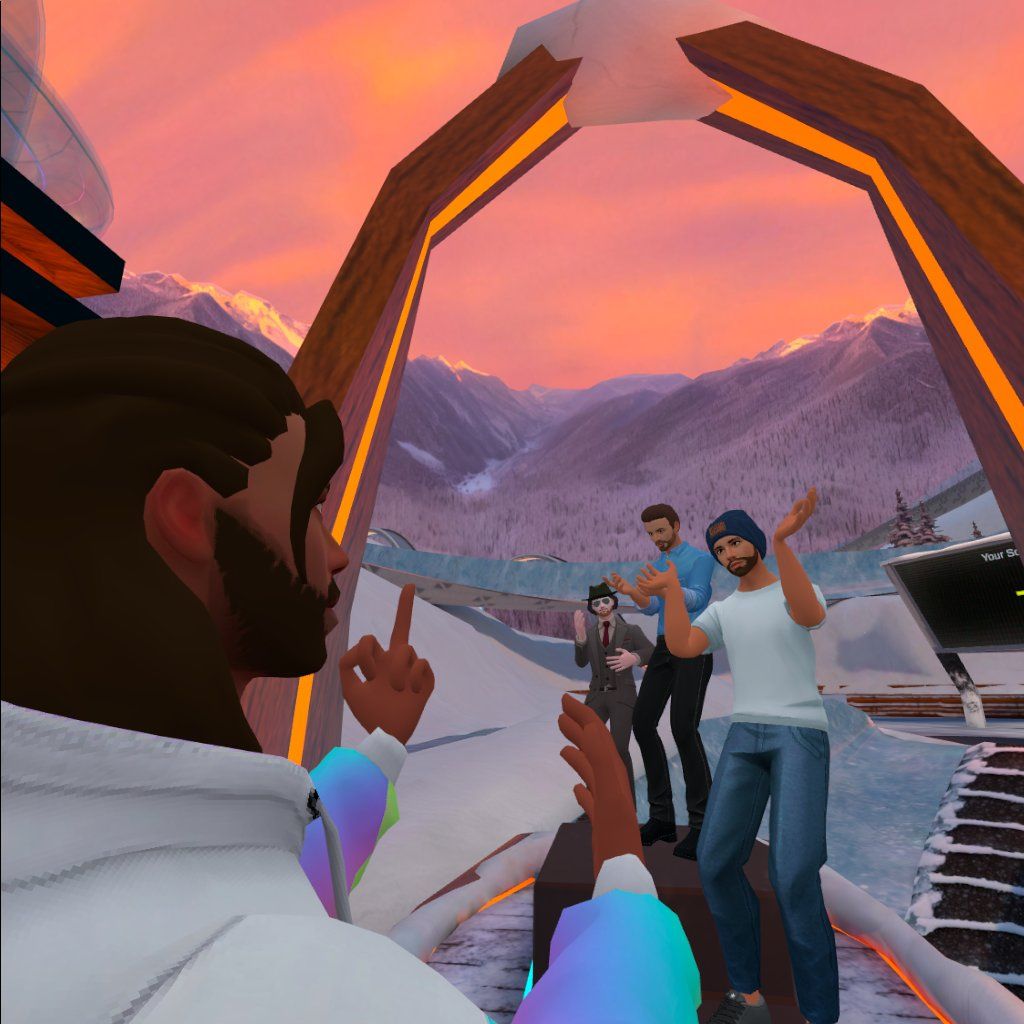 Besides defining the magnificent art of wordplay, irony, sarcasm, and more, great banter represents one thing above all else: fun shared between pals. And that is the driving force behind Banter—the social VR platform.  
Shane Harris, SideQuest CEO and Banterer-in-chief, wanted a platform that gives both players and creators all the tools and features they need for flexibility, connection, self-expression, and downright ridiculousness in VR:
"We asked loads of SideQuest users about their use of Social VR apps, and 70% of responders said they use them often—and 50% of those use the apps daily! So, we made Banter to give users a wider range of spaces to connect and play awesome games. And, for developers, Banter gives them the freedom they need to grow their communities, build cool things, and have fun creating in VR!"
— Shane Harris, SideQuest CEO, March 2023
At its core, Banter was built to help folks have fun with friends, play games, and explore together—never taking themselves too seriously. You can chat, play minigames, catch up on the latest news, watch videos, be complete buffoons, and share your favorite in-Banter locations—but there's a whole lot more to it.
The keys to immersion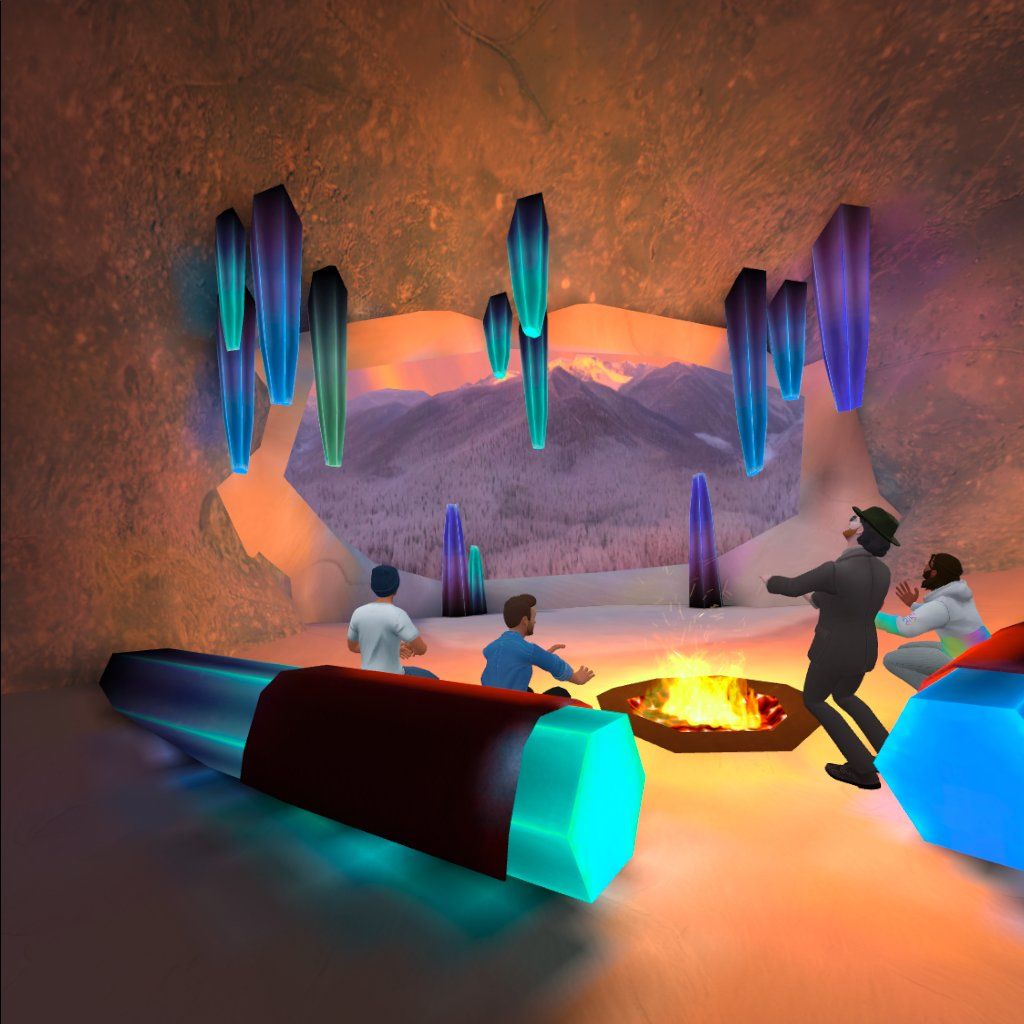 The first thing you'll notice is how immersive Banter feels. That's all thanks to its physics-based character controls inspired by some of the most popular VR games. Banter's physics-based characters give every user a greater sense of physical presence across the digital worlds, allowing you to interact with each environment in several ways.

You can run, climb, teleport, push, grab, slide, and zipline—just a whole bunch of ways to navigate and experience each world. Your avatar can even jump and crouch at the touch of a button, meaning you have all the tools you need for exploration from a seated position (which is great for accessibility purposes, too).
And if you look down—legs! Surely the icing on the immersion cake (we're thinking triple chocolate with a heapin' helping of buttercream).
But immersion is just the beginning. Let's take a closer look at the other treats you can expect from Banter.
Reality is overrated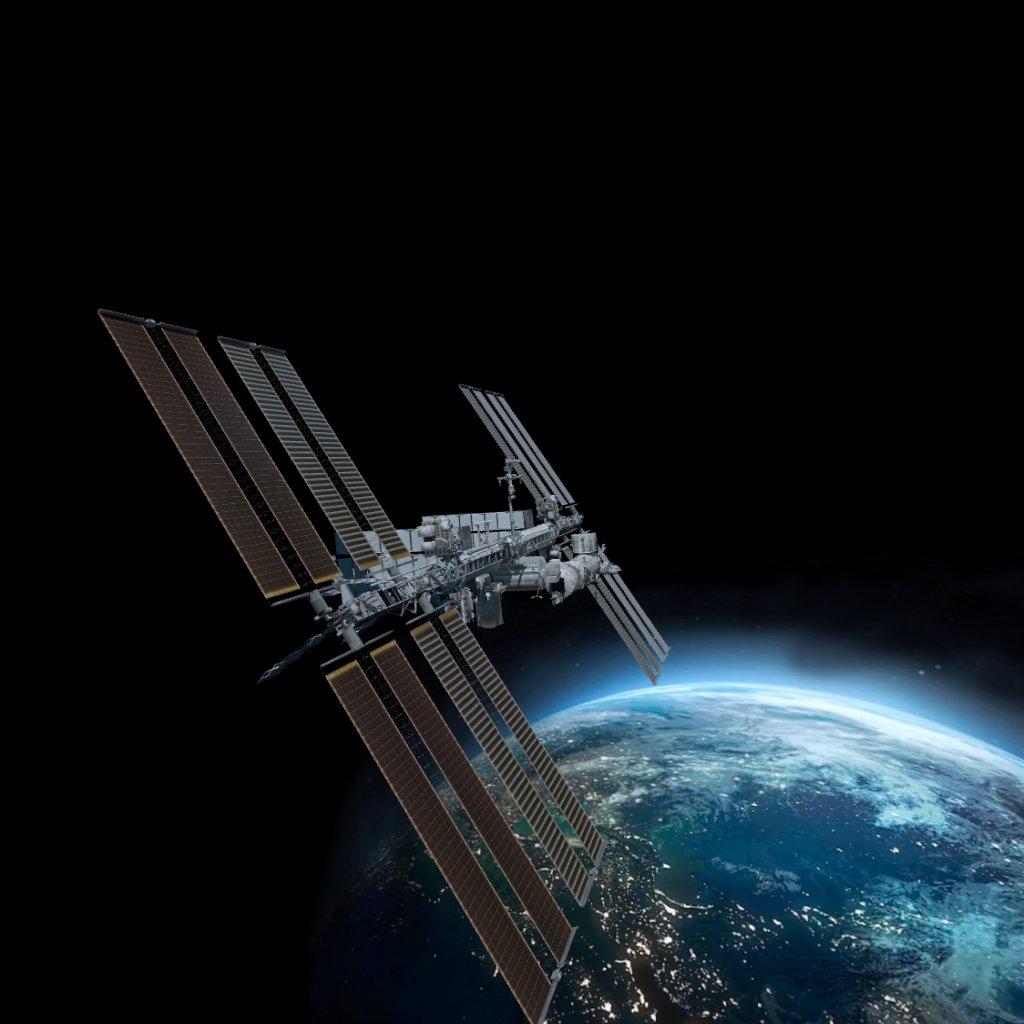 The ultimate goal of Banter, aside from its playfulness, is to help people build connections and enjoy new experiences together in VR. So, as you'd expect, you can enjoy crystal clear spatial audio when you're in the Banter hot seat, helping you find and engage with your crew.
Boosting this sense of engagement further—and allowing self-expression—is the integration of fully-customizable and reactive player avatars, created with Ready Player Me. Simply open a SideQuest account if you don't already have one (you can get one here) and then load your avatar inside Banter—one sign-up is all you need, just follow the instructions once you log in. And if you don't like your avatar, you can give it the ol' switcheroo within Banter itself.
With your avatar ready, you're ready to find your tribe and explore an ever-expanding selection of exciting virtual worlds! From taking a zero-G float around the International Space Station to dashing around Windwaker's Outset Island or chilling (literally) in your very own winter sports resort featuring a very confident snowman (you'll see what we mean), there are loads of unique spaces to explore with your buds in Banter.
You can also favorite any space you've entered, so it's easy to navigate back in just a few clicks. But, if you're feeling creative, you can try building and sharing worlds of your own.
How can I get Banter?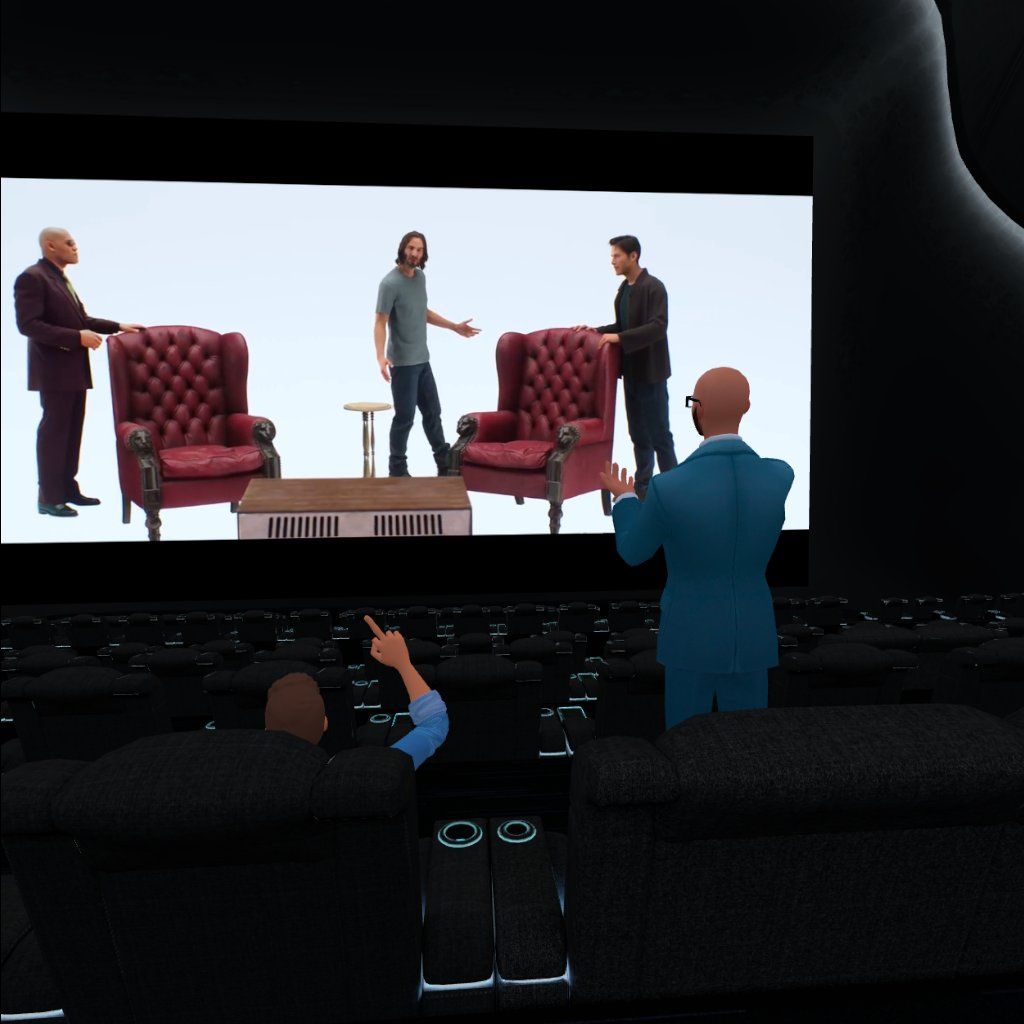 Banter is available to everyone—for free!—from today: April 20 (yeah, that date was picked deliberately) and can be experienced on the Quest 2, Quest Pro, Pico 4, and PC (either in 2D or VR). You can take your first steps into Banter by exploring the official Banter Site today.
To get it on your headset, head to the SideQuest store, search for 'Banter', and start downloading. It couldn't be easier to join the madness!
After all, reality is overrated.
This is sponsored content which has been provided by SideQuest.