When Dragon Front was announced, I got really, really excited. Growing up, I was always a huge Magic: The Gathering fan, I still enjoy Dungeons & Dragons, Pokemon was a big part of my childhood, and the Yu-Gi-Oh! craze never really died down in my circle of friends because we're all huge nerds. Naturally, the concept of commanding forces in a card-based competitive multiplayer environment – inside a game, or better yet, a VR headset – was a tantalizing prospect. Hearthstone is popular, but it just never really stuck for me, mostly because I was never a big fan of World of Warcraft.
But here we are in July and we don't know precisely when Dragon Front is coming out yet, although it should hit beta for Rift and Gear VR at some undetermined point this summer. Despite the fun of that game, it could still be a long ways out. Luckily, Ascension VR from Temple Gates Games, the team behind Bazaar, could be the answer to your tabletop deck building card game desires.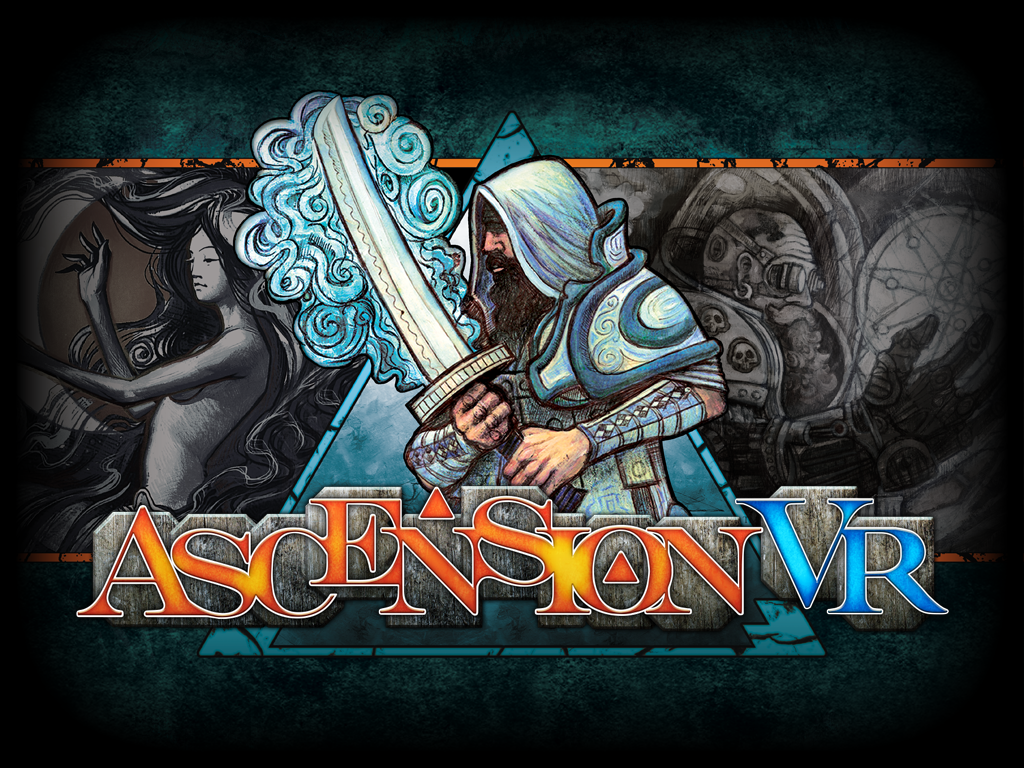 Ascension VR is based on the popular and renowned tabletop deck building card game, Ascension, from Stone Blade Entertainment. The best way to describe it is a more accessible, but still incredibly deep and engaging, card game in a similar vein to the massively popular Magic: The Gathering. It's a lot easier to pick up and play, which is great for a game being adapted to a new medium.
It also has a bit of a unique origin story. Theresa Duringer, CEO of Temple Gates Games, has always had a fear of flying, so much so that it's often difficult for her to travel. Once the Gear VR released, she started using it to distract herself during flights and found a lot of success. However, she didn't have anything that could really hold her attention intently for long periods of time and force her to think and focus on something with depth and strategy. In other words, experiences were too shallow.
[gfycat data_id="MaturePotableEthiopianwolf"]
"I wanted something in VR that would help me forget about being on a plane, something with a rapid rate of strategic decisions to keep me distracted from my anxiety," said Duringer. "This was already one of my favorite boardgames, so I knew I could create something that would keep me engaged while I'm stressing out."
It was a natural fit. Duringer was not only a huge fan of the game, but she had competed in and won tournaments and always been a huge supporter. Ascension VR is essentially a fan's passion project come to life using the powerful social implications of virtual reality.
[gfycat data_id="CrispSecretGyrfalcon"]
"Half the fun of board games is tabletalk, which is why it was so fun to bring our team's favorite deckbuilding game, Ascension to VR," said Duringer. "In Ascension VR, you can be right there with your friends, chatting about strategies and goofing off as you play, no matter how far apart you live."
Interestingly, Ascension VR won't dumb down the player representation angle of the experience either. Each player will be represented by a fully-3D modeled avatar that features not only head tracking and animation, but lip synced voice recognition and 3D spatial audio as well. It's less like you're sitting around a virtual table and more like you've been transported into the classic deckbuilding game itself.
[gfycat data_id="ImpureVerifiableAntipodesgreenparakeet"]
Similar to most real-life card games, Ascension VR will release a standard edition with expansion packs coming out over time. The core game will feature 52 unique Heroes, Constructs, and Monsters for players to utilize. There will be a full single player tutorial, as well as single player AI modes, in addition to multiplayer with others. The game supports up to 4 person simultaneous play.
"It's incredibly exciting to see Ascension come to life in virtual reality, where sitting in the same living room is no longer a requirement and players from all over the world can play a game of Ascension together," said Justin Gary, Founder and CEO, Stone Blade Entertainment.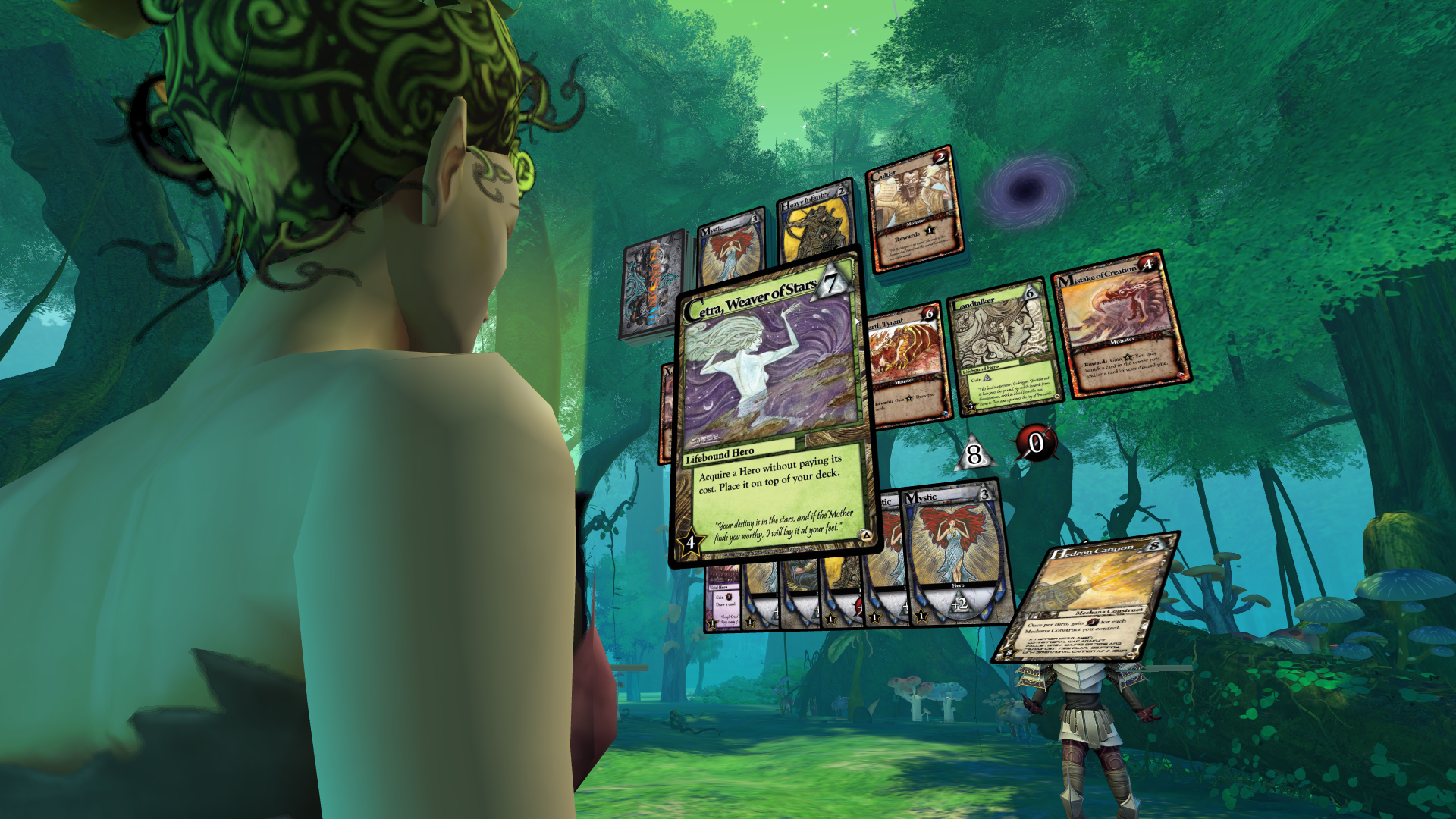 Beta sign ups on a first-come, first-served basis for Ascension VR are starting today and the game should open up to selected players on August 1st, next week. The base game will be available on the Samsung Gear VR and Oculus Rift via Oculus Home, as well as the HTC Vive on Steam for $9.99, with additional expansions releasing later. Multiplayer will be accessible across all three headsets.