Making VR Ready PCs affordable is pivotal to the tech's adoption, and AMD just made a big leap forward in this regard.
During this week's Computex event in Taipei, Taiwan the company revealed its latest graphics chip, the Radeon RX480. Based on its Polaris architecture, the chip dramatically lowers the cost of what is frequently the most expensive single component in a VR PC. The RX480 will retail for around $200.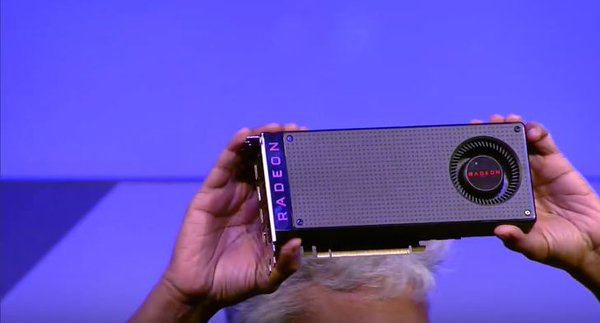 That puts AMD in serious competition with Nvidia's latest graphics cards, the GTX 1070 and GTX 1080. While Nvidia's latest chips seem tuned for VR performance, AMD's look ideal for budget conscious manufacturers and PC builders. The Nvidia chips start around $380. We'll have to see how the RX480 and GTX 1070 perform in benchmarks and real world scenarios to truly get a good sense of how these chips match up, but both Nvidia and AMD are lowering the barrier to entry for VR and paving the way for a whole new generation of lower cost but higher performing PCs.
It looks like AMD could well be the choice for entry-level PC VR for the foreseeable future, though Nvidia's GTX 1080 may still be the best option for high-end experiences. The GTX 1080, for comparison, is around $600. Both the RX480 and the GTX 1070 are releasing this month, with the latter launching on June 10th and AMD following on June 29th. The GTX 1080, meanwhile, was released late last week.
If it wasn't already clear just how fiercely these two chip companies are set to compete for VR dominance, it should be now. That's hugely exciting for VR fans. We were blown away by how big of a leap Nvidia made with its new offerings and now AMD is doing the same.
Leading up to the launch of PC-based VR it seemed like affordable machines were years away, but both Nvidia and AMD are significantly reducing cost while improving the performance of their products just weeks after the release of both the Oculus Rift and HTC Vive. If we can expect this kind of trajectory to continue over the next few years then we should be seeing much more impressive computing power at much more affordable prices in the very near future, and we have VR to thank for it.