One of the few things that could make cockpit VR experiences like Elite: Dangerous, EVE: Valkyrie, and any driving simulator, better would be the presence of an actual, physical cockpit of some kind. I want to climb into a pod, get situated, strap myself in, and place an HMD on my face like an intergalactic portal to another universe. Sitting in my desk chair at home just isn't the same.
AMD partnered with the folks at Awesome Rocketship to deliver something just like that. It's a product from Awesome Rocketship called VenueVR Gateway. During VRLA, Roy Taylor, Corporate Vice President of Alliances at AMD, unveiled the unit while giving an onstage presentation. Taylor introduced it during a presentation: "The world's first, North  American-based, location, VR pod. We are so proud and so delighted to be working with the team at Awesome Rocketship. I cannot wait to see this in theater lobbies, shopping malls, and anywhere that people get together."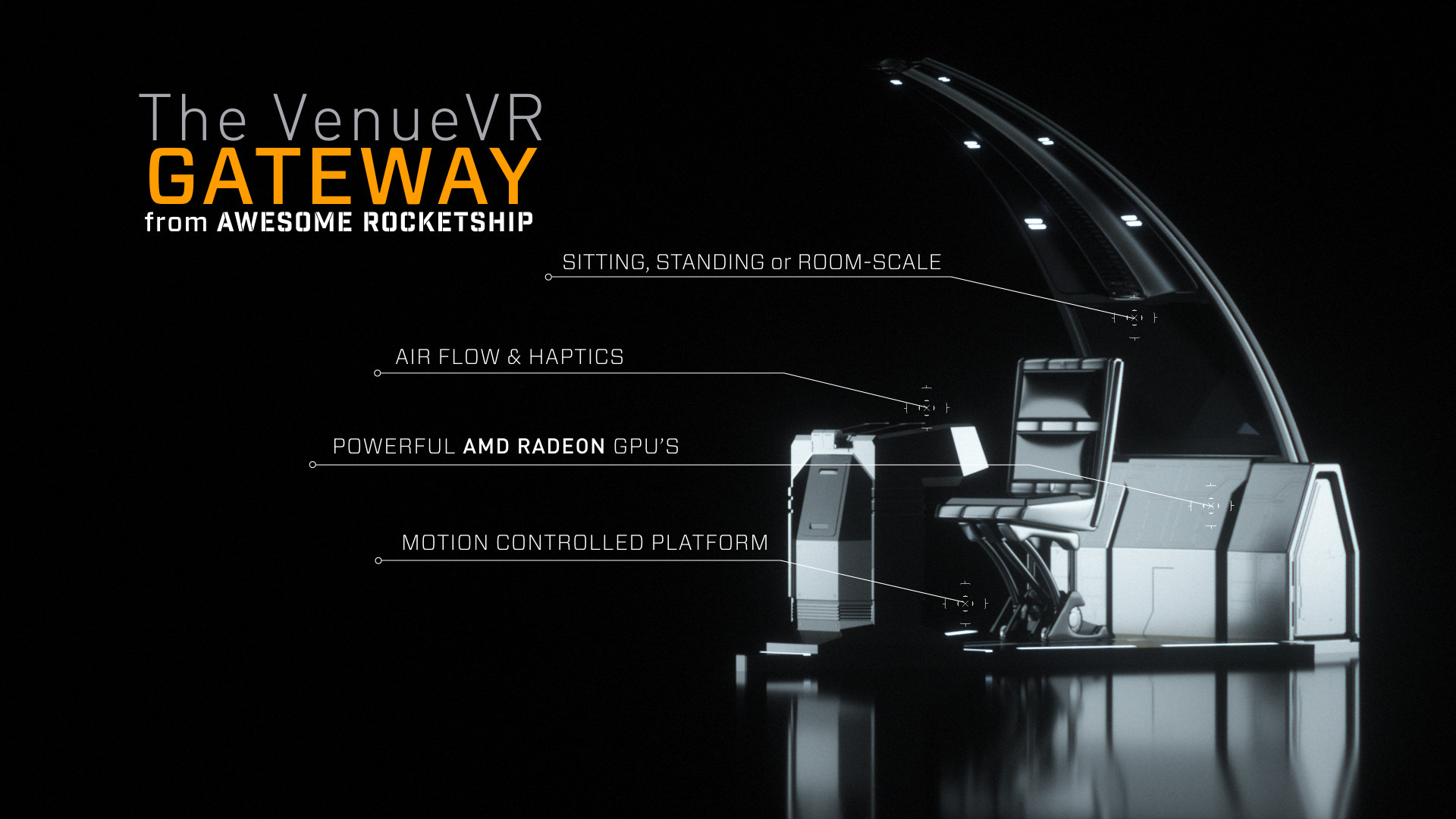 This is a single gateway from Awesome Rocketship that could offer a head-mounted display combined with a "motion-controlled platfrom" and a PC powered by AMD's chips. So if 8 of them were put together it would looks something like this: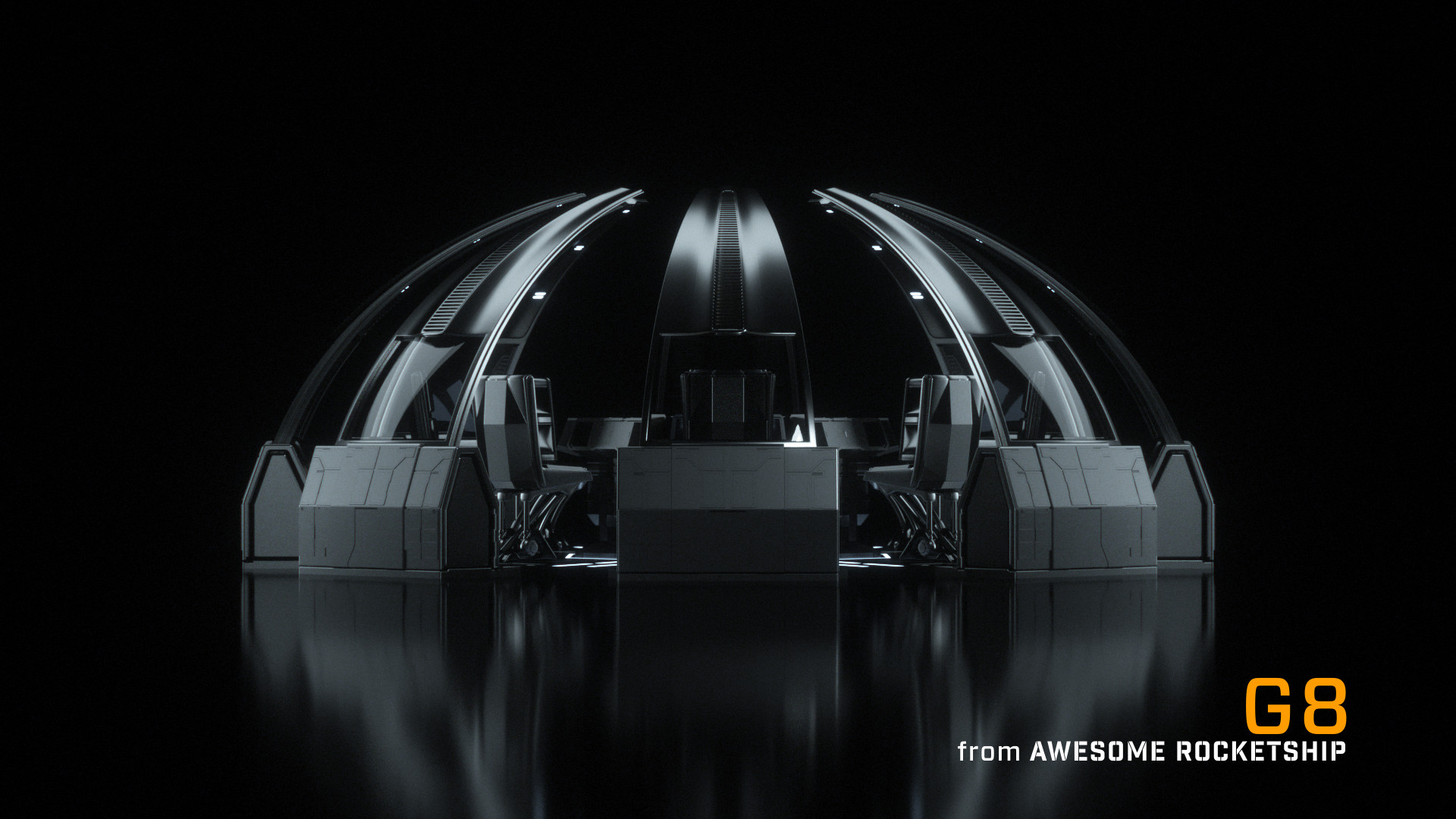 The idea is that Awesome Rocketship would supply these units to venues like shopping malls, retail stores, museums and hotels, with tickets sold to experience stuff in VR. Revenue would be split with the operator of the venue and content creators. Awesome Rocketship would also lease the units.
At VRLA, AMD also revealed a PC created in partnership with Cyberpower PC that delivers a VR-ready package at the price of $720, which is a great deal.
Featured Image: HARDOCP