Virtual reality can be a gateway to spaces and interactions that would otherwise be out of reach in normal circumstances, and two science teachers at Alta Vista School in San Francisco, Lizz Klammer and Toni Setteducato, took advantage of the technology for their classrooms and shared their findings.
"Learning comes to life at the moment the VR headset is placed on the student's head," the teachers observed in a document developed in partnership with Lifeliqe, creators of a VR curriculum they used. "Students will find themselves comfortably strolling through ancient ruins, peering into the animal cell or floating in space with an astronaut on the International Space Station."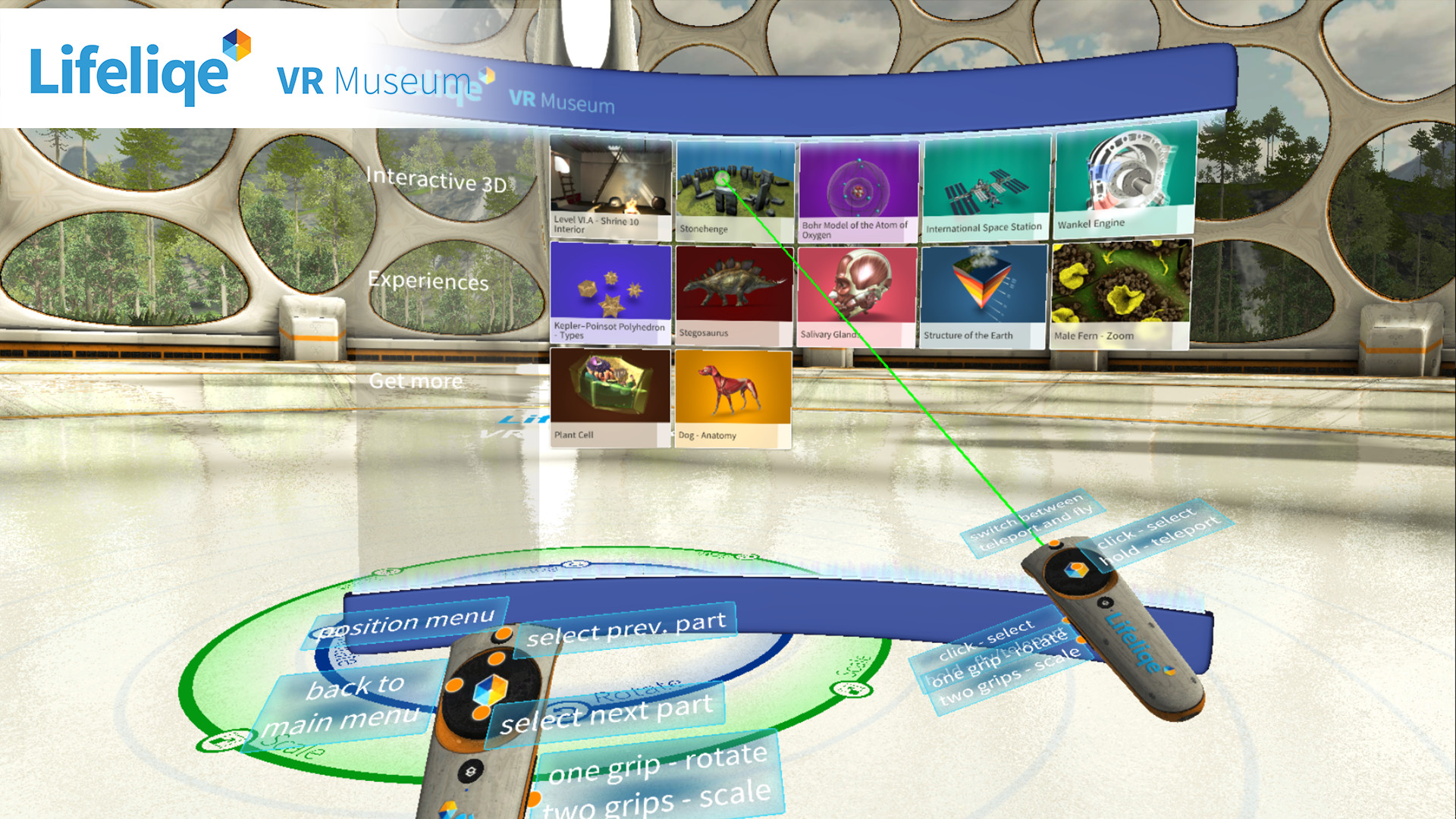 The two teachers developed a curriculum built on the Lifeliqe VR Museum application. The educators noted the applicaiton helped with the introduction to difficult new concepts, experiencing what was previously impossible and creating an emotional connection, among other benefits.
The concepts and previously impossible experiences are fairly standard as VR constantly immerses users in visuals with a new and more personal perspective which, in turn, creates a more emotional connection. That connection is enhanced with the freedom to move (students used HTC Vive for the app) which supplies a kinesthetic benefit. Students quickly engage when given a sense of agency or control which "increases their self-confidence in their learning ability," as the teachers put it. Finally, inspiring such confidence opened up the doors to expression from the students and they started to be more vocal about their passions.
Lifeliqe VR Museum is currently available on Steam for HTC Vive and it is free to play.