YouTube offers thousands of hours of content for your VR headset with its 360 degree videos, but the massive amount of data these clips require means they often show up blurry. Google is working to fix that.
The search engine giant this week announced that its YouTube and Daydream divisions are working together as part of a new series looking at how to improve the quality of VR video. It makes sense; YouTube is one of if not the biggest providers of VR video content in the world and Google's Daydream mobile VR ecosystem features a dedicated app for watching those videos.
This week, the company is talking about projection, which refers to mapping spherical content into the rectangular layout that you'll see either in a YouTube window or through the limits of your own field of view inside a VR headset.
Since launch in 2015, YouTube has been using equirectangular projection, which renders pixels best at the top and bottom of an image, where a user normally isn't looking, and has lower quality pixels closer towards the center of the screen, where they usually are looking. After comparing saturation of pixels with cubemaps, Google has come up with what it calls equi-angular cubemaps, which gives a more consistent image.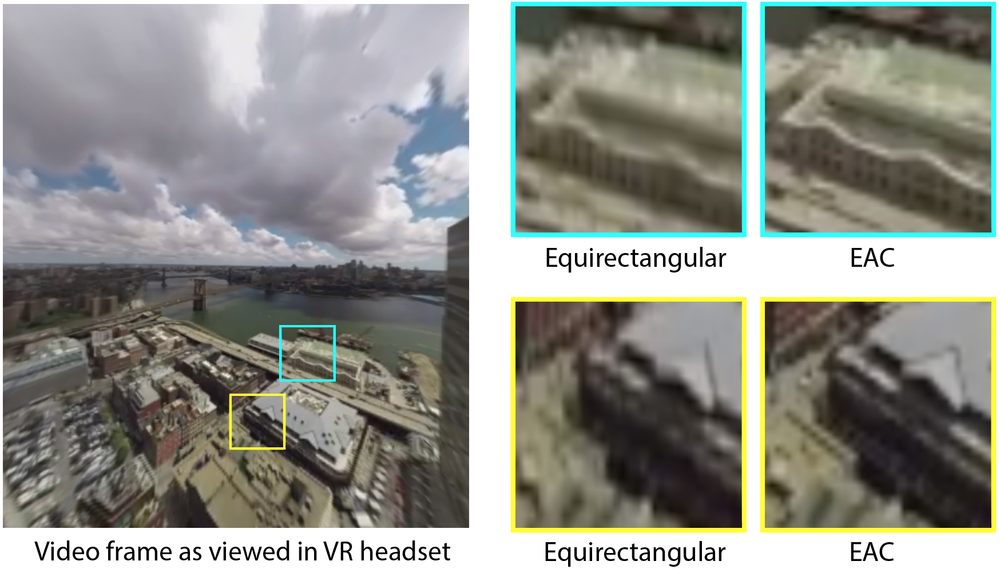 A detailed run through is available on the Google blog, but the image above shows you some improvement, however marginal. Still, the company says this project method offers "better results" and "more efficient use of resources".
Though the results are far from perfect, it's great to see that companies are working to resolve VR video's blur problem. YouTube is available across a range of VR headsets, including Sony's PlayStation VR (PSVR), but the quality of the videos can often deter people from spending much time watching them. News that YouTube is doing something about that will come as a big relief to fans of the platform.