A survey conducted by VR Intelligence and SuperData questioning nearly 600 VR and AR professionals offers a glimpse into the health of the industry and its overall direction.
One question asked about the major barriers to mass consumer adoption of the technology, with 62 percent of respondents saying lack of content was a barrier in 2017. This year, only 52 percent of respondents listed that as a concern. Likewise, the share of respondents who thought the price of HMDs was a barrier to increased adoption dropped from 60 to 52 percent from year to year. Respondents also listed usability, size/design and lack of consumer awareness as significant barriers to adoption both years, but overall sentiment didn't change much year to year regarding those.
"The change in opinion on pricing is most likely a reflection of the price drops from major headset manufacturers like HTC,Oculus and Google; while developments in content creation are starting to alleviate this particular barrier to adoption," the report states. "Additionally, standalone devices like Oculus Go and Lenovo Mirage have brought down the entry point price of high-quality VR as they do not require a console or powerful PC."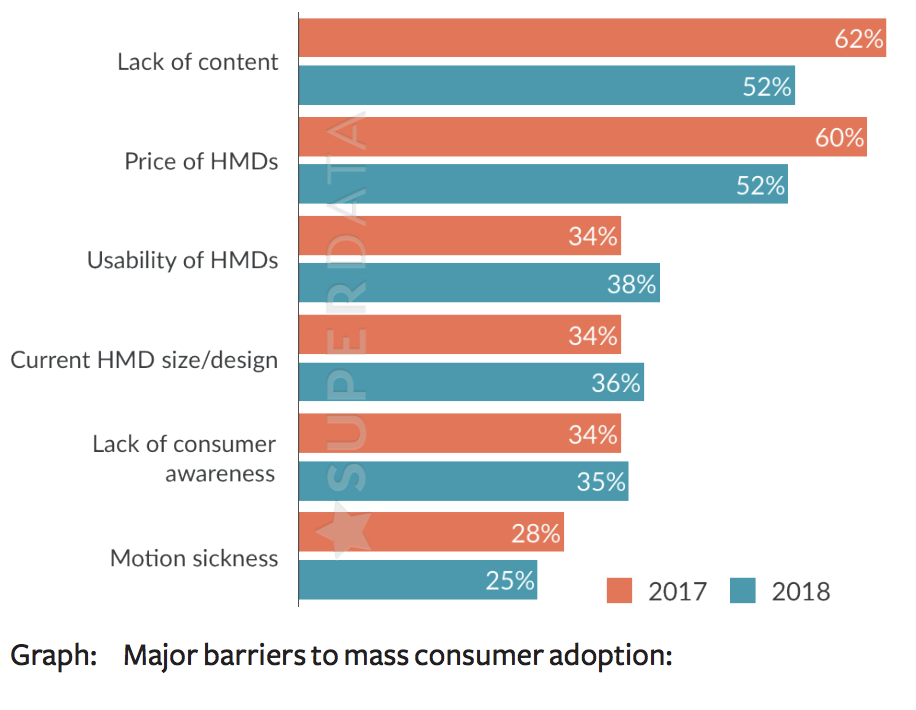 VR Intelligence is the organization behind the VRX series of events, the next of which will be held Dec. 6-7 in San Francisco. The survey covers a number of questions surrounding specific use cases for VR and AR and how businesses are thinking about investing in those areas. One data point indicates that proving there would be a return on investment remains the biggest concern to overcome in convincing businesses to start using VR or AR tech.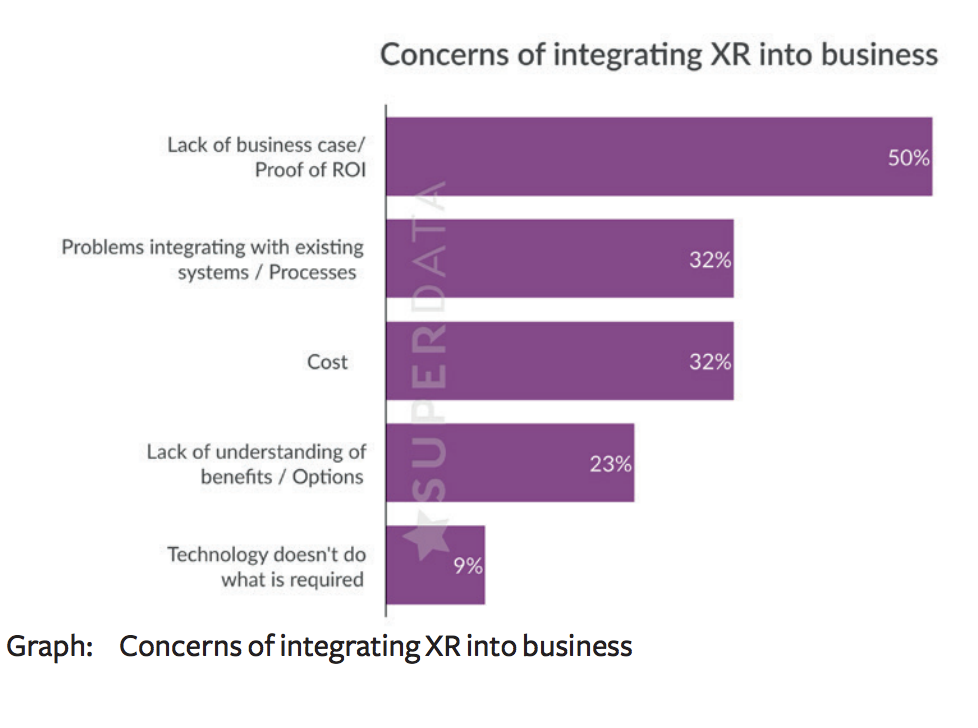 The full report covers a number of subjects, including growth by business area over the past 12 months, and whether that growth met expectations, as well as the relative priority of VR and AR to their businesses over the next year. You can get the full report here for free.