For some time I have heard rumors about another player joining the scene  of VR backpacks – Schenker, the German computer technology manufacturer, specializing in high end PCs and laptops. In gaming and professional circles they are most known for their high end laptop series XMG. Though I knew they are working on a VR backpack, I was still amazed how far they already are.
Earlier this month Uwe Werner, the Sales Manager, and Tom Fichtner, Product Manager from Schenker, showed a fully operational VR backpack, already packing a highly efficient VR-Ready NVIDIA GeForce GTX graphics card. The product was showcased at a closed event organised by the Berlin VR Meetup at the headquarters of Illusion Walk, german holodeck developer. The XMG VR Backpack was shown with HTC Vive and a room scale tracking set up almost to the maximum recommended space.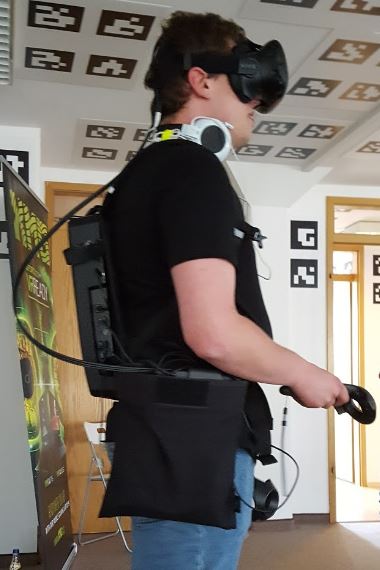 XMG Specifications
Even XMG laptops don't have enough processing power operating just on battery (without a power cable plugged in) to run VR sufficiently well. That is why the specs of this VR backpack PC are a game changer. Schenker already implemented newest Nvidia's technology, though each case fits only a specific GPU model. The CPU is a top notch i7-6700HQ, there is space for 2x DDR4 SO-DIMM and m.2 SSD.
To Summarise:
NVIDIA GeForce GTX graphics card, VR-Ready*
i7-6700HQ, 2x DDR4 SO-DIMM
LAN, WiFi, m.2 SSD, Audio, USB 3.0 + 3.1 Type-C
HDMI 2.0 output
Windows 10 64-bit
Battery
Using 2 dual lithium-ion batteries, the setup can run around 40 to 60 min per charge. And if you are low on juice, you do not have to switch off anything – the batteries are hot-swappable – once the energy is low, you pull out one battery, input a new one, exchange the second unit, and voila – you continue shooting down waves of Zombies or paint in 3D. After the battery is removed from a backpack, you plug it into the external charging station, where up to two batteries can be charged at once. The charger is one of those "plug & play" types, where you can slide a battery into a charging slot and let it charge.
Comfort
Ok, so the insides of this beast are unbelievable, and the battery solution is like a Time Lord's hearts (there's always a spare when you need it). It also weighs less than 7 pounds. I have no idea how they did it. And the best part is, this whole setup is more comfortable than my Deuter backpack that I use every day. I tried to jump (almost knocked a hole in ceiling… again…), crouch, run, make sudden jutting steps to the sides – nothing could disturb the amazing comfort on my back.
One thing that still needed to be worked out is that a small messenger bag was used containing an external battery and the link box for the HTC Vive. However, Werner and Fichtner Uwe said they are already working on a solution for moving the Vive battery into the backpack.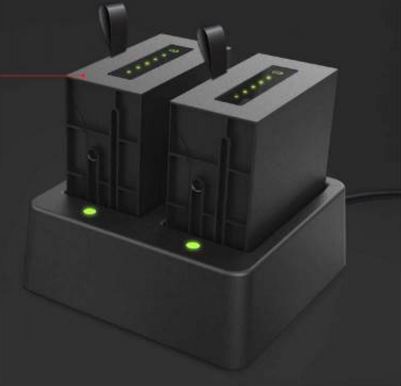 Availability & Price
During the event I had on my back not an early prototype, but an almost ready product. And the advancement in product lifecycle was further confirmed, when Werner announced that the first batch of ready products (not developer kits) will be shipped in early September. This is one of the best examples of German engineering – focus on product development, work fast, and don't speak rainbows and unicorns before you are one step away from being ready to deliver.
No pricing was officially revealed, but it'll likely cost at least as much as the XMG high end laptop series, which cost around $3000.
Summary
The VR backpacks are a huge step for a room-scale and holodeck VR experiences. Untethered locomotion removes a lot limitations and gives far more design freedom. Now, it is not a cure for cables, rather only a temporary solution to the symptom. Nevertheless, this is already enough to let developers and out-of-home entertainment companies search and experiment with use cases for untethered VR experiences, such as Illusion Walk, The Void, or even CtrlV.
Acknowledgments
Special thanks to Werner and Fichtner for a personal invitation to this event and showing us all their technology without a moment's hesitation. Thanks also to Petr Legkov for taking photos and providing details and insight into Schenker technology. Last but not least, many thanks to Illusion Walk for hosting the event and showing their holodeck technology to me and other guests.
*XMG could not reveal the exact GPU name yet but it is supposed to be one step above NVIDIA's recommended minimum spec.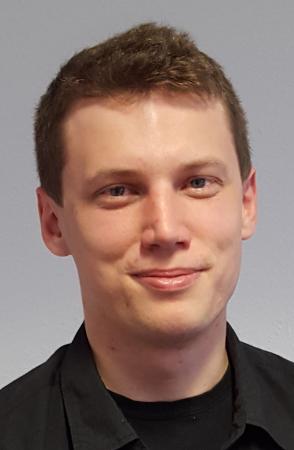 Hunting ways for "doing more by doing less", Krzysztof "RodionVR" Izdebski studied cognitive science to learn about human effectiveness and how to improve it. Now he is pursuing functional VR content as co-host of ResearchVR podcast, and as VR UX Researcher at SALT AND PEPPER Software Solutions.