Last week brought plenty of new details about Fast Travel Games' Wraith: The Oblivion – Afterlife but, today, we've got brand new gameplay as part of Upload Access.
Fast Travel is sharing over four minutes of footage from its upcoming VR horror game, focusing on the powers players will wield in the adventure. In Wraith, you embody the titular entity, granting you access to supernatural abilities. You'll need these to unlock new areas of the Barclay Mansion as you search for answers surrounding your death. You'll also want to use them to get out of tight spots when hunted by the horrific Spectres.
Check the gameplay out in action below.
So, to recap, there's:
Wraithgrasp – The ability to manipulate objects from afar, including heavier items you might not be able to move at the start of the game.
Insubstantiality – When certain markers appear on walls you can open up gateways, of sorts, to pass through them into the next room. Essential for quick escapes.
Sharpened Senses – Essentially the game's compass, this lets you reach your next objective by scanning the world with your hand. The controller vibrates and you'll hear a heartbeat and see your hand glow when you're on the right track.
We'll be diving into these powers later in the month as part of our Upload Access coverage on Wraith. We're also speaking to Fast Travel about the studio's origins and taking a look at the art of the game. And don't miss our preview of the game from last week alongside our deep dive into the horror aspect with Creative Director, Erik Odeldahl.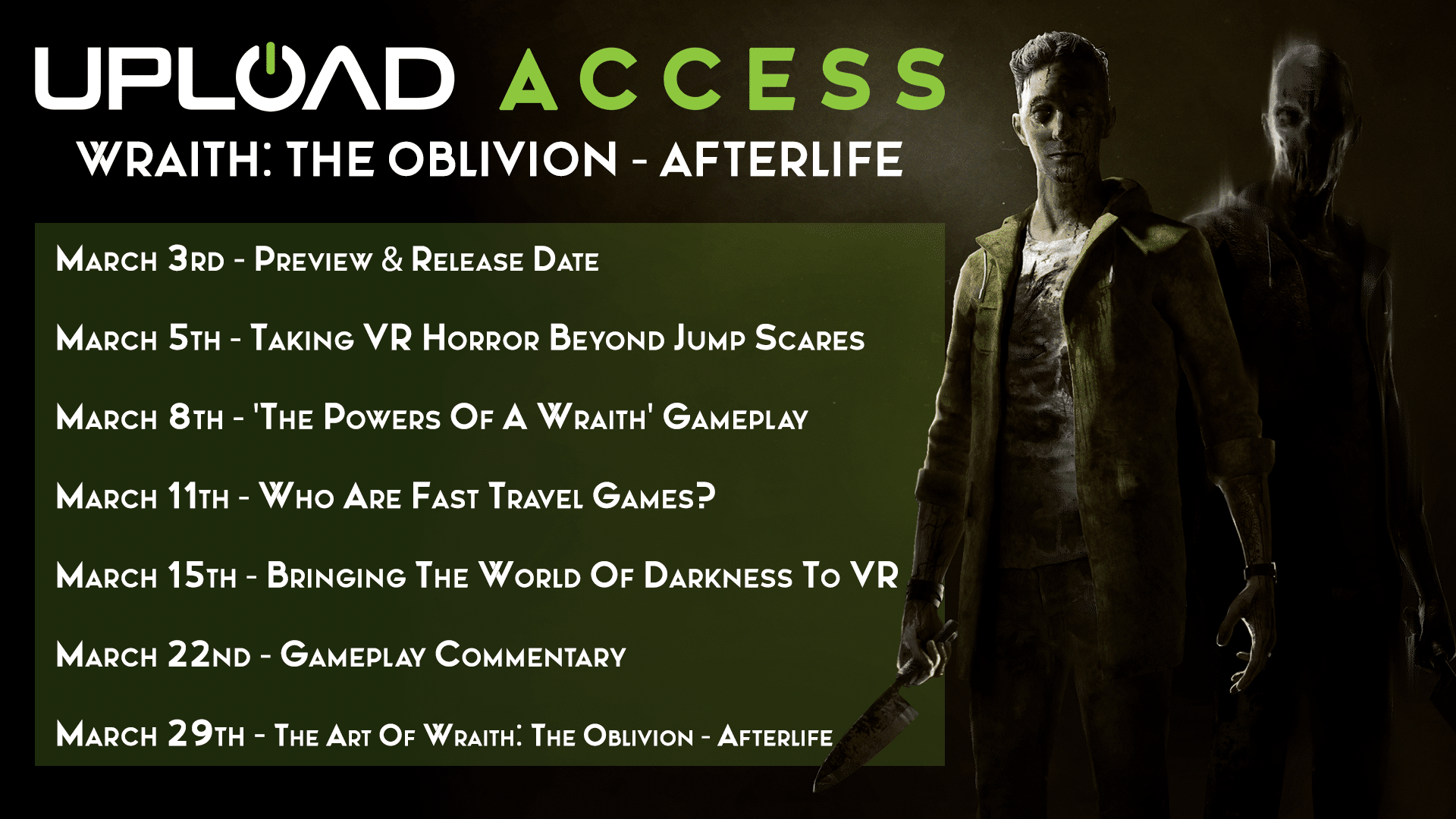 Wraith launches on Oculus Quest and Rift April 22nd, with a SteamVR version following May 25th. A PSVR launch is planned for later in the year.