Fast Travel Games' promising VR horror title, Wraith: The Oblivion – Afterlife, hits Oculus Quest and Rift next month, with other platforms to follow soon after.
The game, which is the first VR title set in the World of Darkness universe, will arrive on Facebook's headsets on April 22nd. There's full cross-buy support, so buying one version on the Oculus Store nets you the other one too. A SteamVR launch will follow on May 25 and the PSVR version is scheduled to arrive later this year. The game will cost $29.99.
Wraith Release Date Revealed
In Wraith, players take on the role of a recently-deceased photographer that returns to the place of their demise, Barclay Mansion, to investigate the mysterious events surrounding their death. As a wraith, you'll have access to special powers that allow you to manipulate the environment, walk through walls and more.
We just got our first taste of the game in an hour-long preview. We think it holds a lot of promise, but it's greatest potential still likes in the unknown.
Wraith is also our first ever Upload Access game of the month! Announced on Monday, Access is our new series of month-long deep dive features, videos and exclusive looks at the biggest upcoming VR games. Check back later this week when we'll be talking to Fast Travel about the horror behind the game and, all this month, we'll be debut new gameplay and more interviews for the title. See the full schedule below.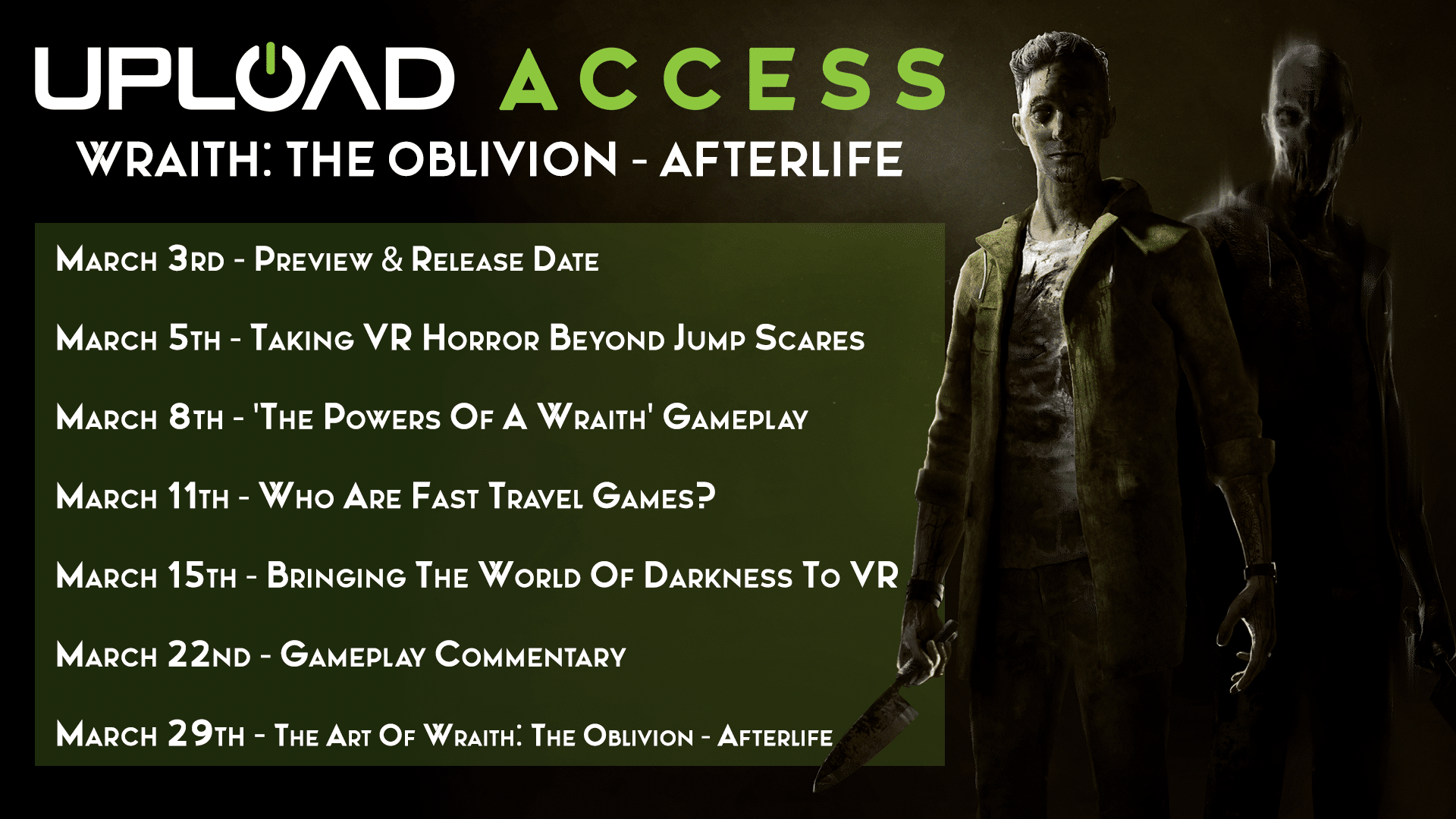 Are you going to be checking our Wraith: The Oblivion – Afterlife? Let us know in the comments below!