Dave Ranyard used to head up one of Sony's longest-running PlayStation developers, working on its most experimental tech, located in the heart of London. Over the course of the past decade, he's worked on games that spearheaded PlayStation peripherals from the popular SingStar karaoke series to early augmented reality efforts with Wonderbook. Most recently he was working on PlayStation VR, serving as one of the kit's key ambassadors in its early days,  presenting the demos that would add up to the popular PlayStation VR Worlds launch compilation. Showing sharks to his mother, watching people fall through virtual desks or simply watching cynics be converted right before his eyes — you might consider him one of the headset's biggest advocates.
But these days? He's traded all of that in for a meditation yurt and he couldn't be happier about it.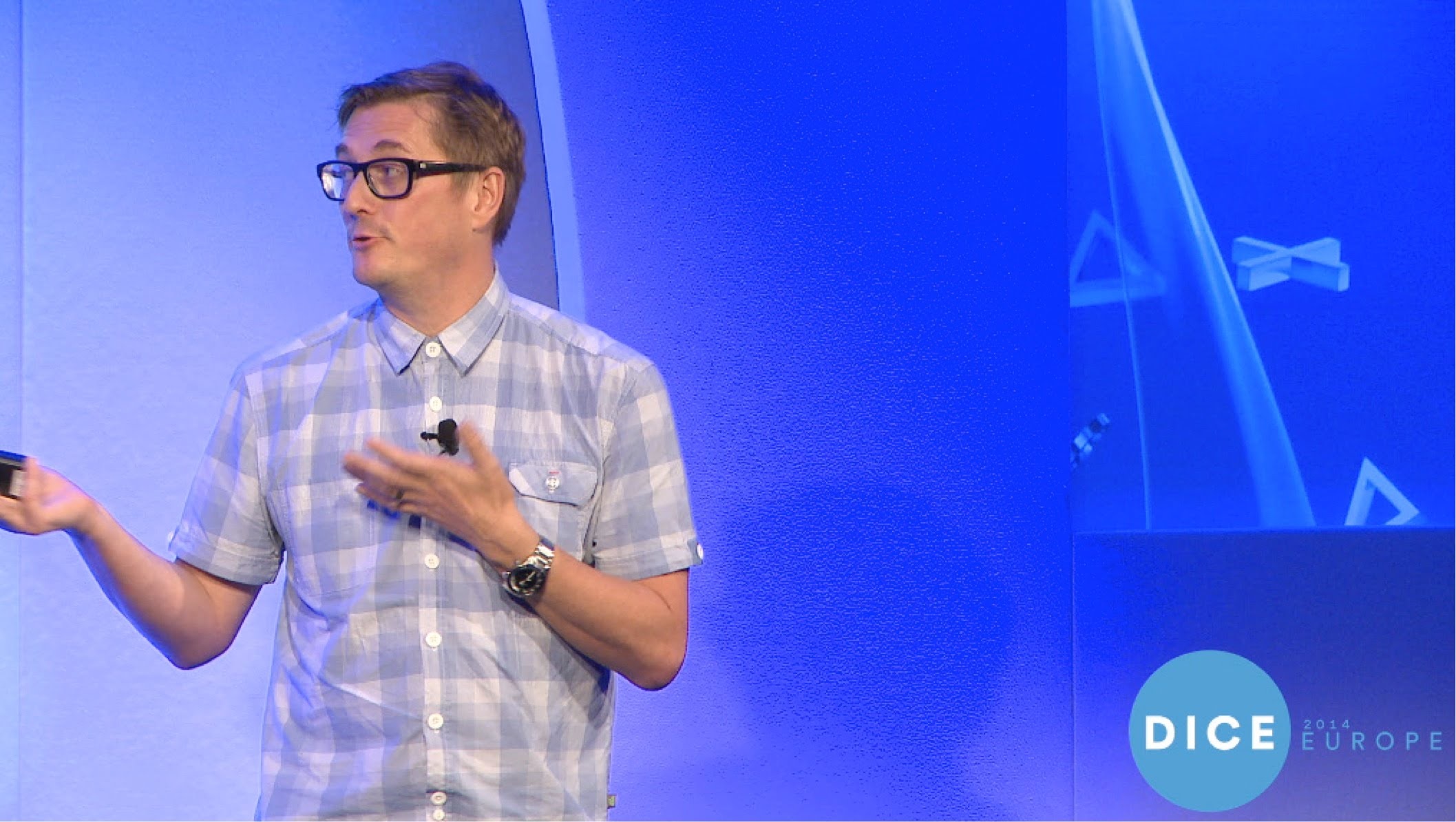 Ranyard is grinning from ear-to-ear as he shows me around Huckletree, west London's co-working space that houses his latest venture, independent development studio Dream Reality Interactive. He's feeding off the bubbly vibe of positivity that exudes from the venue, from the hipster-approved hut to the indoor gazebo that sits next to it. DRI itself, now over two years old and soon set to release its second commercial product, is nestled off to the side of the main floor, a team of around 10 all busily working away with a hearty startup spirit. The enthusiasm on display is infectious, but I can't help wonder if it's worth the trade-off of that Sony safety net.
"Isn't that–"
"Madness?" Ranyard interjects with a laugh before I've even finished my first question. Well, isn't it? "I was 48 [when I left Sony]," he explains, "and I thought, if I don't do it now, I'm not going to do it. It was a bit of personal pressure. I'd always thought "Wouldn't it be great to have your own studio?""
He's had his own businesses before, too. In another life, Ranyard was a musician signed to Warner Bros. and he'd even run a vintage clothes store before that. Still, the decision wasn't made lightly. "When you're in a big corp it's quite difficult to [leave] because you're kind of in this certain lifestyle that's very busy and it's reasonably well recompensed. And I've got four kids."
But, having spent years working on PSVR in its R&D stage and developing the game that now comes packaged in with the headset as your first VR experience, Ranyard already had the spirit of adventure in him. "It was a high risk inside Sony to say "Right, let's do VR!" when it was still like a cycling helmet with bits strapped on it," he recalls.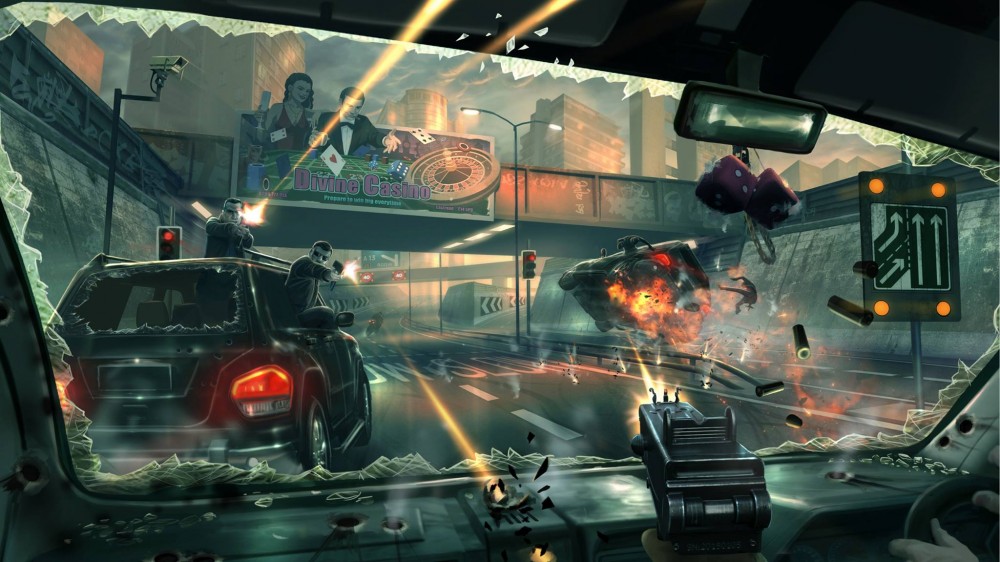 "And it was hard in the sense that we did lots of R&D and we found a lot of stuff that doesn't work and we had quite a lot of people working on it so, financially, it was probably a bit challenging for the business. On the other hand, we learned a lot very quickly and we gave people a suite of things that they could play when they first got their headset, which I think is great." Eventually, though, adventure called him elsewhere.
"I really enjoyed being at Sony but I got to the point where I was preferring to be more autonomous," Ranyard explains. "When I was first at Sony it was pretty agile but, as with any business these things grow and more layers come in and more departments and before you know it you're not super quick on things and you're going to other people to get their buy-in."
And so, despite having worked on PSVR pretty much since its inception at the turn of the decade, Ranyard packed his bags before the headset even launched on October 13th 2016. "It was great to be part of that and, actually, if I was purely going with my heart, I would have stayed at Sony for the launch of PSVR," he says. "But, putting a bit of a commercial head on, it felt smarter to leave before it was launched because there was more opportunity to raise investment."
Not only is Ranyard now in the "dark woods of indieness", but he's also exploring the murkier terrain of VR and AR, a market that hasn't taken off as quickly as analyst's astronomical projections said it would. He's well aware of the risks ("I joke, but there are moments where you're on the edge of the chasm of despair with an Indiana Jones rope bridge about to snap and people running behind you and you're like: "Help."") but, fortunately, there's method to this developer's madness.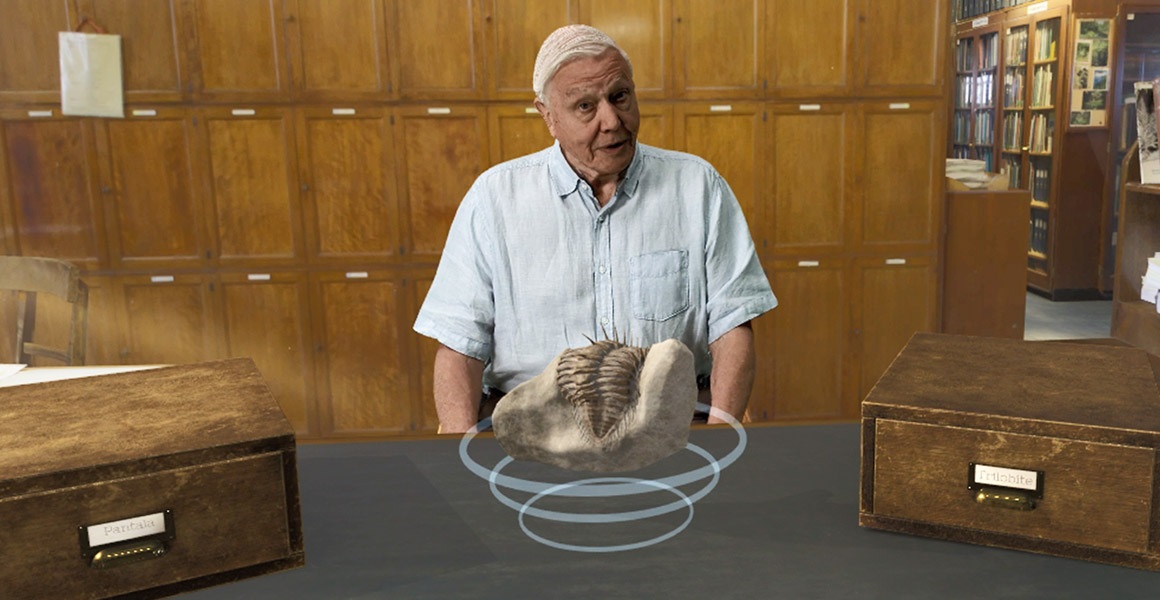 For starters, DRI has found its feet by taking on some contract work. For example, it helped out with the brilliant Hold The World, a VR experience which puts you face-to-face with a photoscanned Sir David Attenborough as he takes you on a supernatural tour of London's Natural History Museum.
"We decided early on to do some paid work as well as some of our own stuff," Ranyard says. "I had a conversation with an old friend who had been through a similar thing. He said to me: 'My advice to you is to make some money. It's not a dirty word, it just gives you more choices.'"
DRI also made a solid partner in Apple for its first AR release, Orbu, a sort of virtual minigolf game that highlights the capabilities of the iOS ARKit. Now, for its anticipated first VR game, Arca's Path, DRI is cozily paired up with a publisher, Battlezone developer Rebellion, and aiming to hit as many headsets as possible on December 4th. As I said in a preview last week, Arca's Path strikes a delicate balance between accessible gameplay that anyone can pick up (it doesn't even require a controller to play) and the kinds of extra challenges and rewards that will have core players coming back for more.
A big part of what's kept Ranyard and the team sane, though, is outside help. As we talk, Ranyard almost lists off a who's-who of the UK VR industry, describing people that have offered helpful advice and guidance. "You're not in competition with any other VR studios. It's a network, we're all helping each other."
He's also not phased about VR's slow start, referring back to a talk he used to give comparing the platform to the introduction of audio in movies in the early 1900's "There was a change then that was quite significant. But, also, it took ten years to change. So in our minds we think the talkies came along and wiped out Hollywood but actually they dual-authored a lot of movies, and it took ten years for all cinemas to get sound systems put in. It took a long time for that change. And if you look at immersive tech through that lens, it looks more realistic that it will change."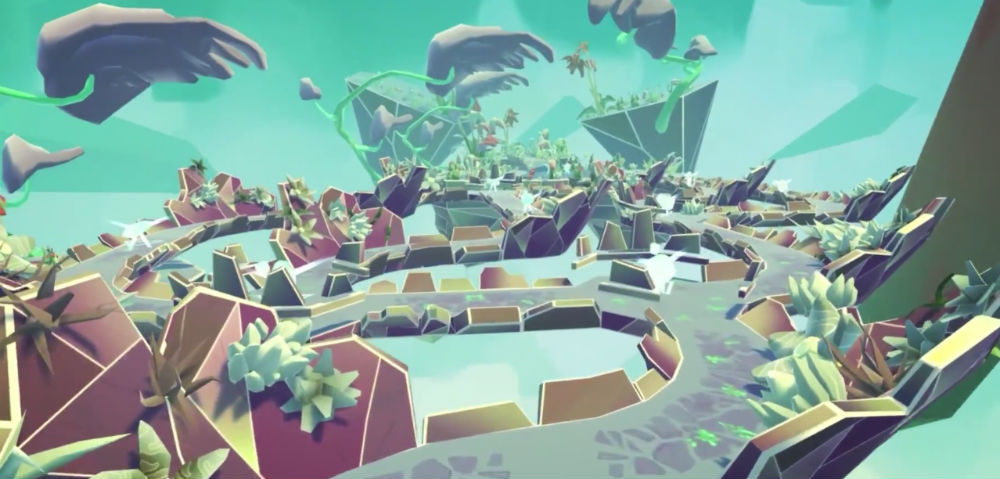 The future seems bright for this studio, then. Maybe that Sony safety net isn't needed after all?
I'm especially interested to see what DRI does next, given Ranyard's work on PSVR's London Heist experience, which remains one of the most compelling showcases for interaction with NPCs in VR. He even holds a PhD in AI, which gives him some exciting visions of the future. "Making [characters] more and more interactive, for me, is a huge thing," Ranyard says. "That will bleed into AR because, why can't I have David Attenborough sitting at my breakfast table? Why can't I have Siri at my table and I ask them a question and they pull up a Wikipedia page or a map of the world?"
That might be later down the line but, for now, growth is on the cards. "I think we'd like to do a bigger project next, and we've got a few healthy discussions about what that will be," he says, dreaming of expanding the team up to a point where they could make a more expansive game over a longer two-year development cycle. There are other B2B projects in the pipeline as well and the team's also looking into VR's educational potential. Even if it came crashing down tomorrow, though, Ranyard says he's proud of what's been achieved in the past two years.
"I have to be honest, I haven't looked back," he says. "I didn't have a massive plan, but I think it was the right thing to do."
There's 10 developers upstairs that would likely agree with him. Come December, we hopefully all will too.