You can now watch 'Spatial Videos' recorded by iPhone 15 Pro on any VR headset.
Apple shipped the 3D video capture feature it calls 'Spatial Video' in 17.2 beta 2 a few days ago. It captures two 1080p 30 FPS views from the phone's wide and ultrawide cameras. These 3D videos are saved in the Apple HEVC Stereo Video Profile format, an implementation of MV-HEVC that the upcoming Apple Vision Pro headset will be able to play natively in a floating rectangular container.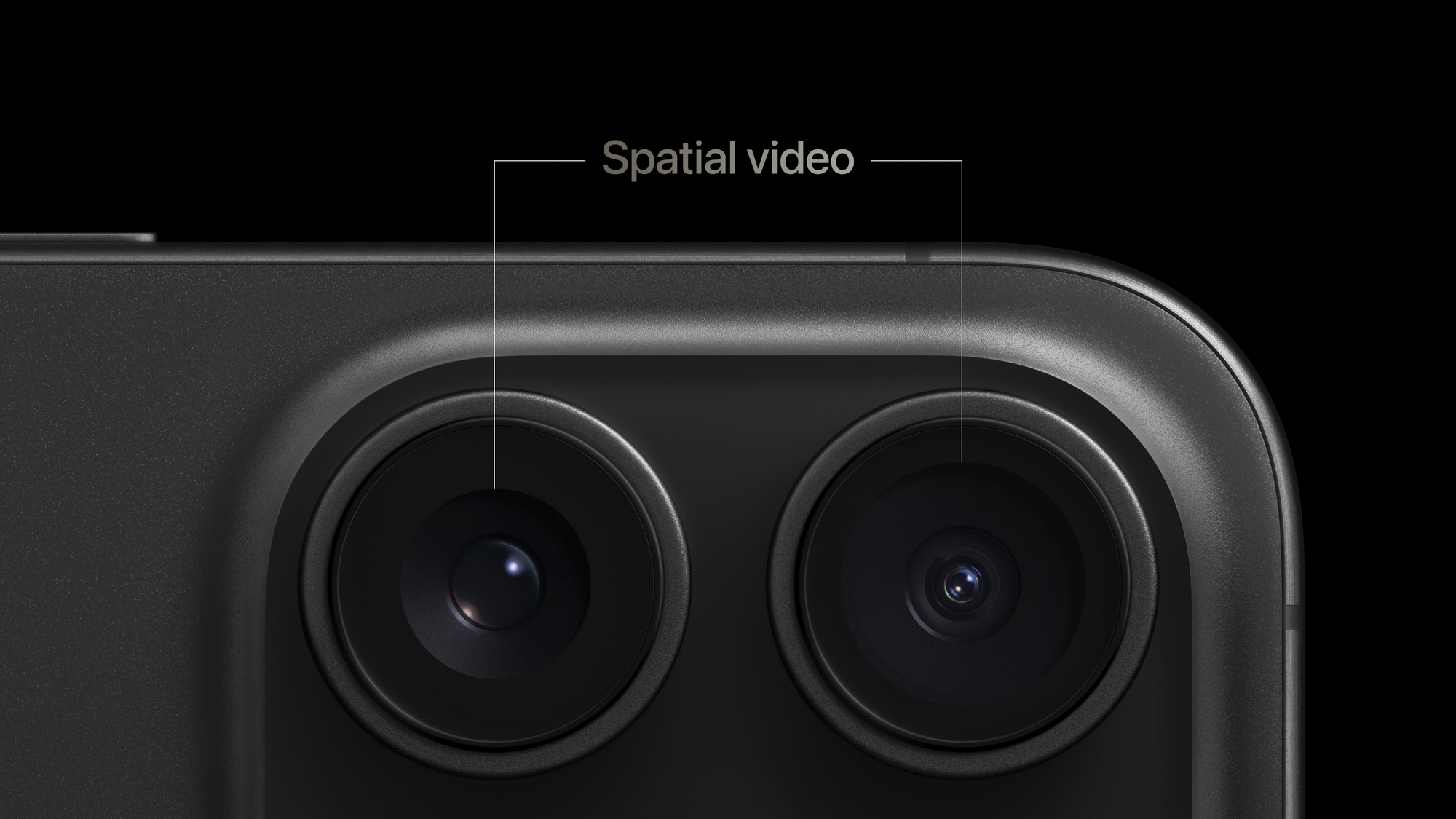 Buying a $3500 headset won't be necessary to view Spatial Videos, however. Apple publicly shared the specifications for the Apple HEVC Stereo Video Profile, and a developer has already built an iPhone app to let you convert it to a regular side-by-side video, which can be viewed in other headsets like Quest, Pico, Vive XR Elite, or any PC VR headset.
That iPhone app is called Spatialify. It's not available on the App Store yet, it's currently in TestFlight - effectively Apple's equivalent to App Lab, if you're unfamiliar.
One you install Spatialify, just choose your Spatial Video and tap 'convert to Full Side-By-Side'. You then need to transfer the file to your PC. You can use AirDrop for Mac, or a a third-party iPhone file transfer method for Windows.
For standalone headsets, the final step is to transfer the file to your headset via USB. You can view the video in the Files app on Quest or File Manager on Pico. When it's opened, on Quest tap the '2D' icon in the bottom right and select '3D side by side', or on Pico, click 'Switch Mode' then '3D SBS'.
For PC VR headsets, you can use apps like Virtual Desktop Classic, DeoVR Video Player, Whirligig VR Media Player, or any other PC VR software which supports watching SBS 3D videos.
I tried watching some test clips iPhone 15 Pro owners have been uploading to social media in my Quest 3. While the sense of depth isn't as pronounced as with dedicated 3D cameras that have a much wider stereo separation, it's still clearly there, and it's coming from a camera tens of millions of people have with them almost all the time.
The regular non-Pro iPhone 16 coming next year is rumored to be able to capture Spatial Videos too, so within a few years the creator base could rise to hundreds of millions. This raises the question: will this conversion process be required for long, or will companies like Meta soon support the MV-HEVC format natively?