Saturday's fight between David "Haymaker" Haye and Mark "The Dominator" di Mori was live streamed in virtual reality by IM360. This may be the first boxing match ever broadcast live in VR.
IM360, a joint venture between Immersive Media and VFX studio Digital Domain, used several cameras to create a 360 video broadcast of the fight that viewers could pan around in real-time. Google Cardboard or Samsung Gear VR was required to access the VR experience. Android users could access the fight through the Haymaker 360 app, but others could still watch live on the company's website.
Both Immersive Media and Digital Domain are award-winning studios in their own right. After the latter purchased a 53.9 percent stake in the former for $38.9 million in April of 2015, they set their combined might to work on revolutionizing VR broadcasting.
Immersive Media's VP of Marketing Richard Ngo-Tan stated in an interview with UploadVR that Saturday's broadcast was a success as far as he was concerned:
Technically, everything went great, better than expected. In addition to the two ring corners, we were able to attach our Hex camera onto the main broadcast jib, which provided us a moving 360 aerial view of the fight.
Ngo-Tan credits IM360's unique technology and partnerships for the success they have found so far.
"We partnered with SB Entertainment out of London to develop the overall concept of the program, then created a VR app that dynamically streams live and VOD content, and produced a multi-camera live shoot using our Hex cameras and imLive system," said Ngo-Tan.
According to the Immersive Media website:
The high resolution Hex spherical digital camera system uses a six lens, 12 MP 360° camera that allows the system to collect video from more than 80 percent of the full 360° sphere…the imLive system simultaneously stitches, encodes, and broadcasts live 360° video to broadcast backhaul, web and mobile platforms allowing viewers to enjoy on multiple platforms.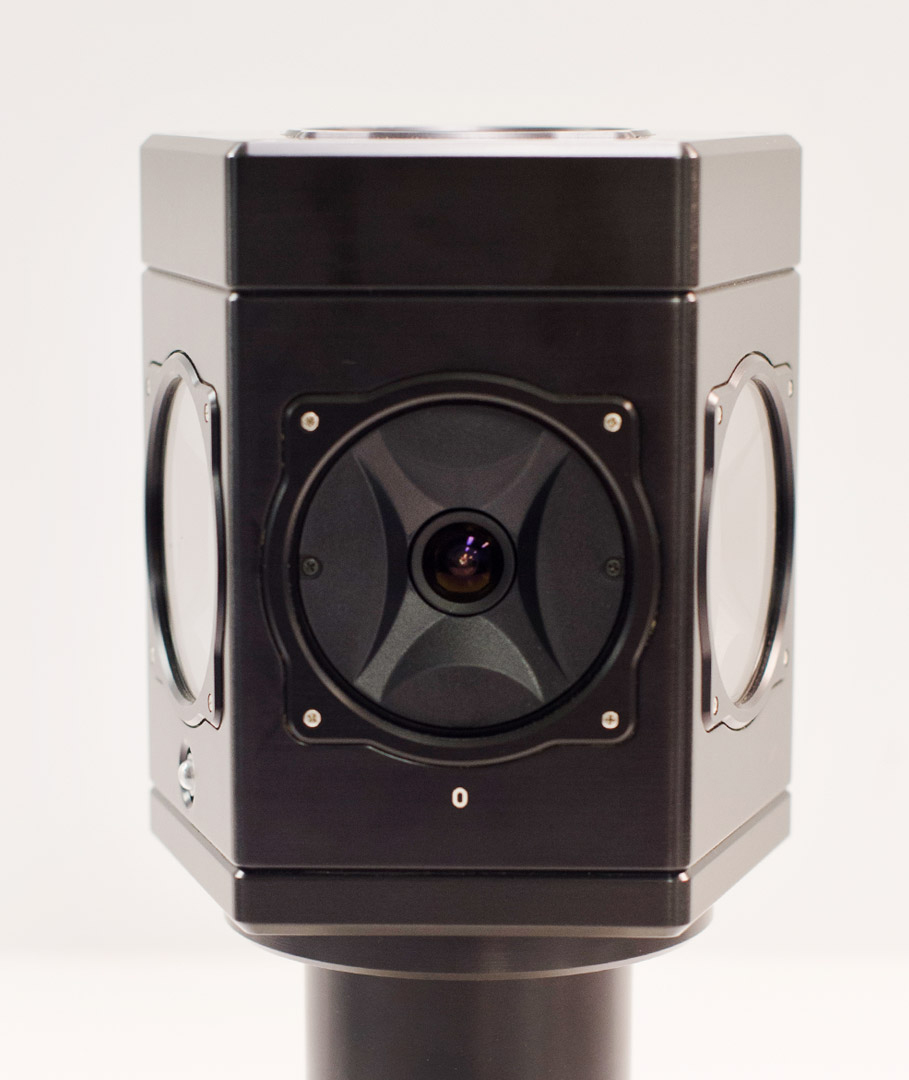 VR broadcasting is still in its nascent stages, but is slowly becoming mainstream. The NBA season opener between the Golden State Warriors and the New Orleans Pelicans that was broadcast in VR earlier this year by NextVR, is a good example of the technology's growing appeal.
Ngo-Tan said the broadcast had some minor hiccups but believes in general the process is getting much smoother:
We anticipated the bandwidth potentially being an issue, but it was fairly robust and held up well during our feed. Video quality was amazing, as was the stream… the only minor hiccup was the audio feed, which cut in/out a few times, but we discovered a loose adapter, which we fixed.
IM360 plans to broadcast Haye's next bout in May. They are also gearing up for their involvement with the Summer Olympics in Rio. The details of that project have yet to be revealed.