This VR avatar creator quickly makes a virtualized version of yourself and then allows you to import it straight to VRChat.
Update 02/25/21: Following Ready Player Me's launch some users pointed out issues with the platform's customization options and accuracy . Wolf3D addressed those concerns to us here. Original article is below.
Wolf3D's Ready Player Me avatar creator added support for the social VR network today. The free to use service requires you to upload a well-lit photo of yourself and then, within minutes generates a 3D avatar you can further customize. Once you're finished just click the 'Done' tag and the option to import to VR chat with a sign-in is right there.
You can try it out for yourself right here.
I got an early look at the feature and was struck by how easy it was to use, though the creations do seem to have some faults. I took an entirely unflattering picture straight from my webcam and then flicked through the available hairstyles (you can also change clothes and colors for all aspects of the avatar).
This was the result:

Sure, it's not a 1:1 replication, but given this was all generated with a few clicks it's pretty remarkable. Then it took about five minutes to import the avatar into VRChat and select it from the in-game menu. Here's the model in-motion in VRChat, running on Oculus Quest: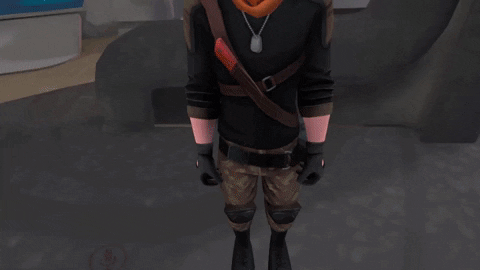 For what it's worth, I also took a picture of Shrek and, while the avatar didn't come out as an ogre, he was green.
VRChat's open avatar system has allowed people to bring in character models of their choosing for ages, but there's never been an easy way for people without development experience to make their own avatars, especially ones that look like them.
Are you going to be trying out this VRChat avatar creator? Let us know in the comments below!