CES 2019 was a busy one for HTC Vive. It's biggest announcement was undoubtedly Vive Cosmos, a new PC VR headset. It's not a sequel to the original Vive, but it is a consumer product unlike the Vive Pro and newly-announced Vive Pro Eye.
Confused yet?
Well don't worry. Below, we've rounded up everything we know about Vive Cosmos thus far. The headset's not due to launch until later in the year, so check back often for the latest updates and more.
It's A PC-Based Headset
Let's get this out of the way first: Vive Cosmos is not a standalone VR headset. Like the original Vive and Pro models, it connects to a PC. HTC sees this as a new strain of VR device that may entice people that haven't yet bought a PC VR headset. Expect it to run popular PC VR games like Arizona Sunshine and Superhot VR.
But It Might Connect To Other Devices Too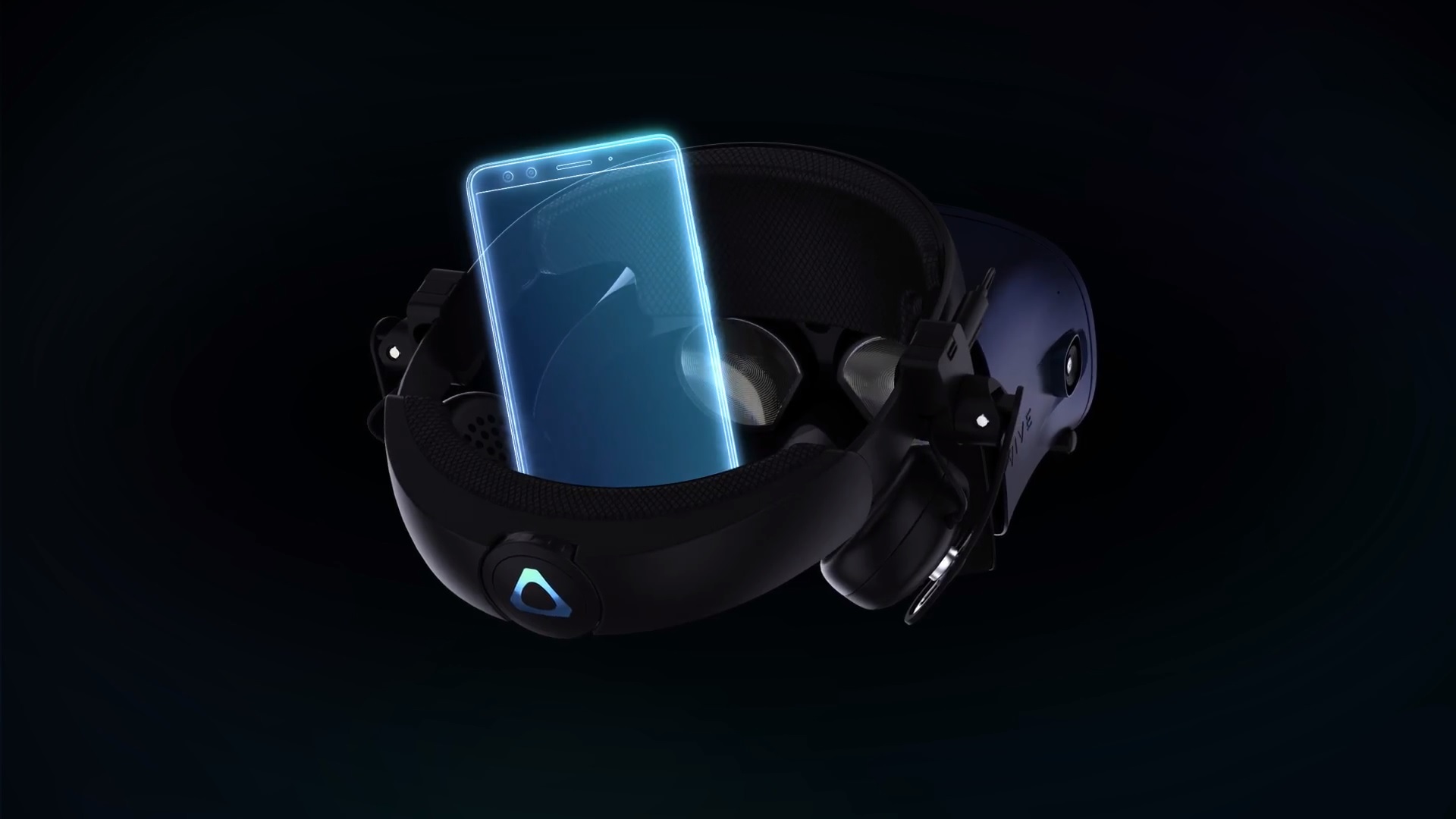 While we know Cosmos will connect to PCs first and foremost, it sounds like other devices can power it too. HTC says this is a headset for home use and, cryptically, on-the-go too. In the announcement trailer above you can see a phone propped next to the headset. We might be able to plug our phones into the kit for a scalable VR experience. The Vive Cosmos website also describes the headset as modular, meaning you'll be able to customize it. Expect to hear more about this feature in the months ahead.
It's Got Inside Out Tracking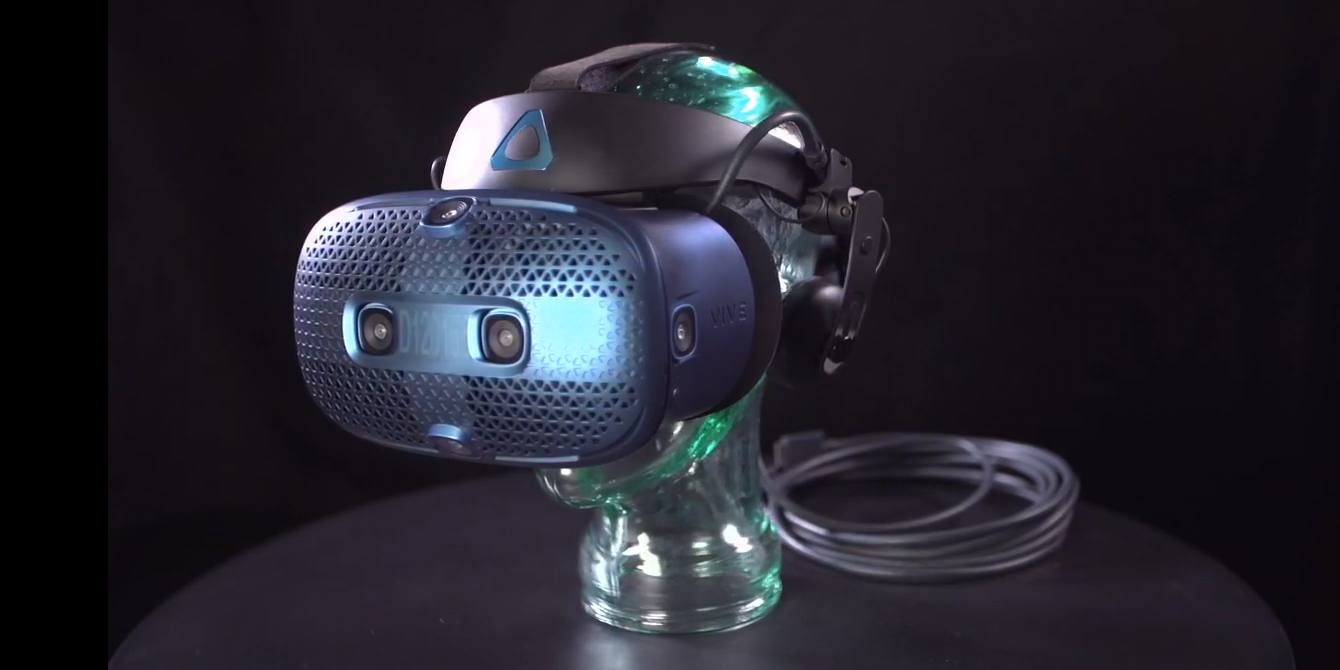 Perhaps the biggest difference between Vive Cosmos and other PC-based Vives is the inside-out tracking. Whereas Vive and Vive Pro use SteamVR's Lighthouse system, which requires external base stations placed around a room, Cosmos does all of its tracking internally. While the headset debuted with four cameras fitted to the headset are able to scan the environment around you, HTC has since revealed a redesigned look with six in total. These provide six degrees of freedom (6DOF) positional tracking. This will make it much easier to set up VR, though we don't yet know if the accuracy will stand up to SteamVR.
The Screen Flips Up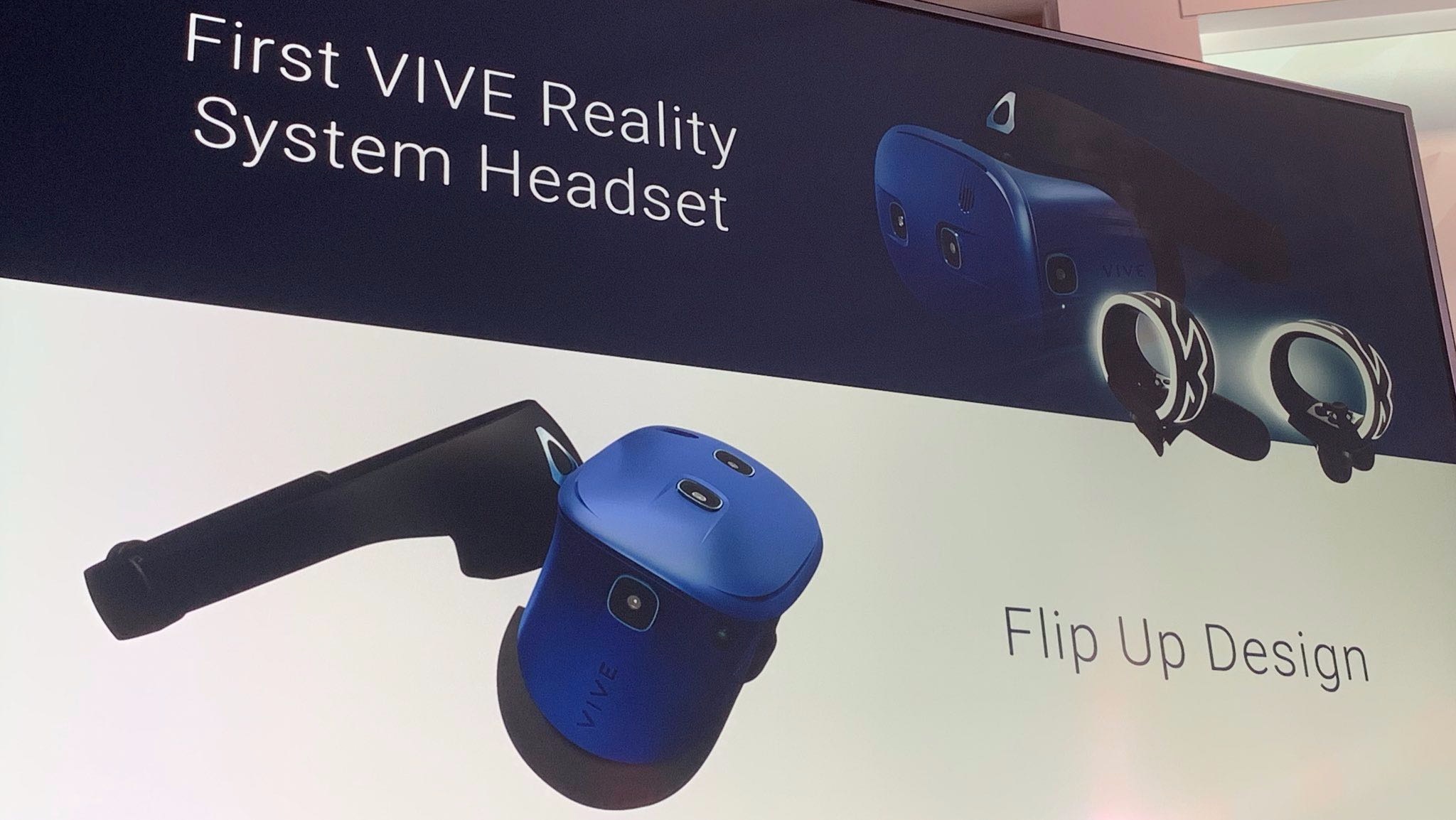 Look at that! Just flip it up and you're back in the real world! Wow!
It's Got New Controllers And They Look Very Familiar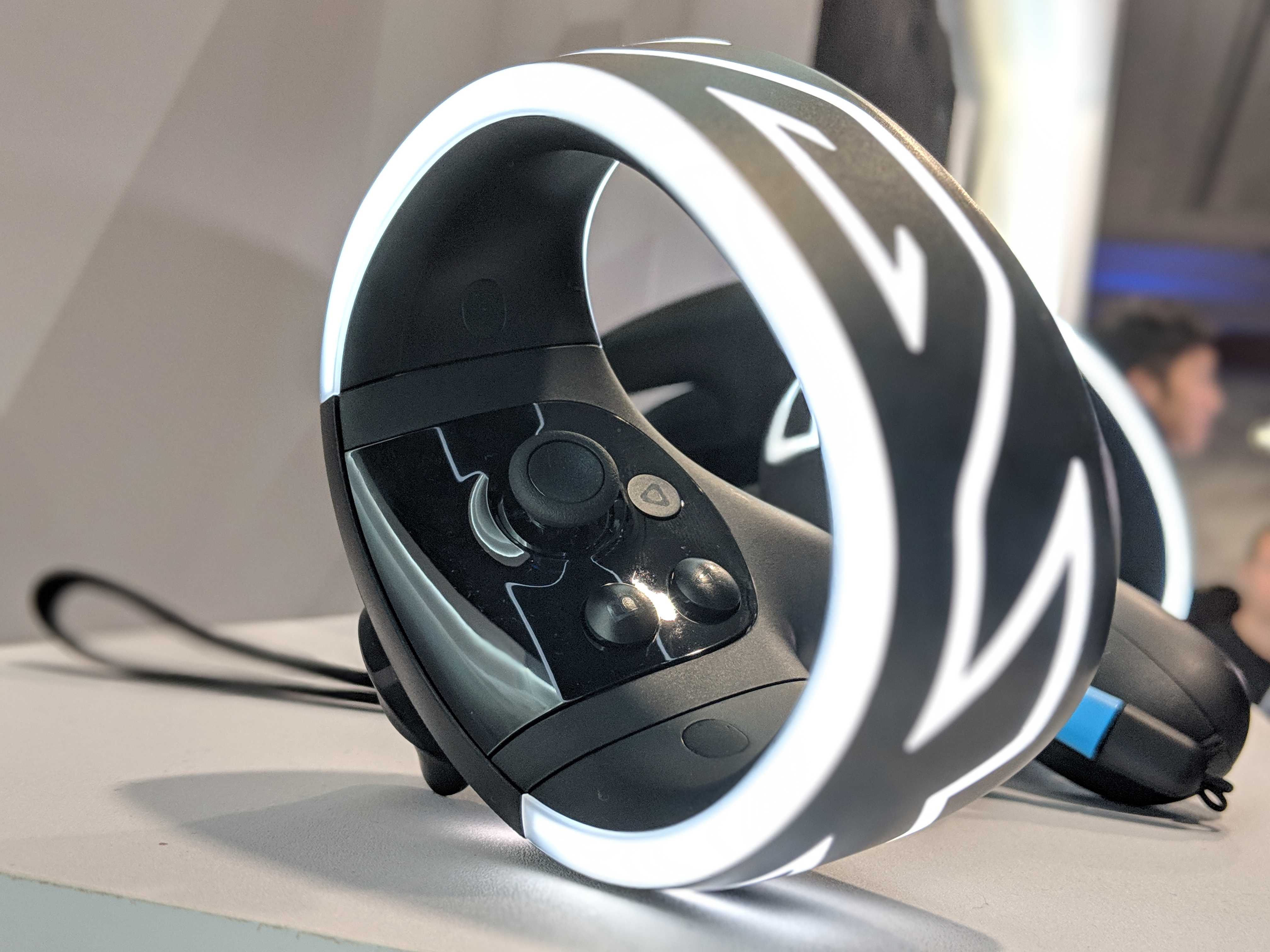 Along with base stations, Cosmos also does away with the original Vive controllers. Their replacements look strikingly similar to the new Oculus Quest controllers. There's a tracking ring that runs over your hand for the headset to see, just like on Quest. We do prefer the snazzy tracking pattern on the Cosmos controllers, though. For the first time ever on Vive hardware, there's also an analog stick instead of a trackpad. Two face buttons and a dedicated Home button also feature as does a trigger.
HTC Says It's Its Lightest Headset Yet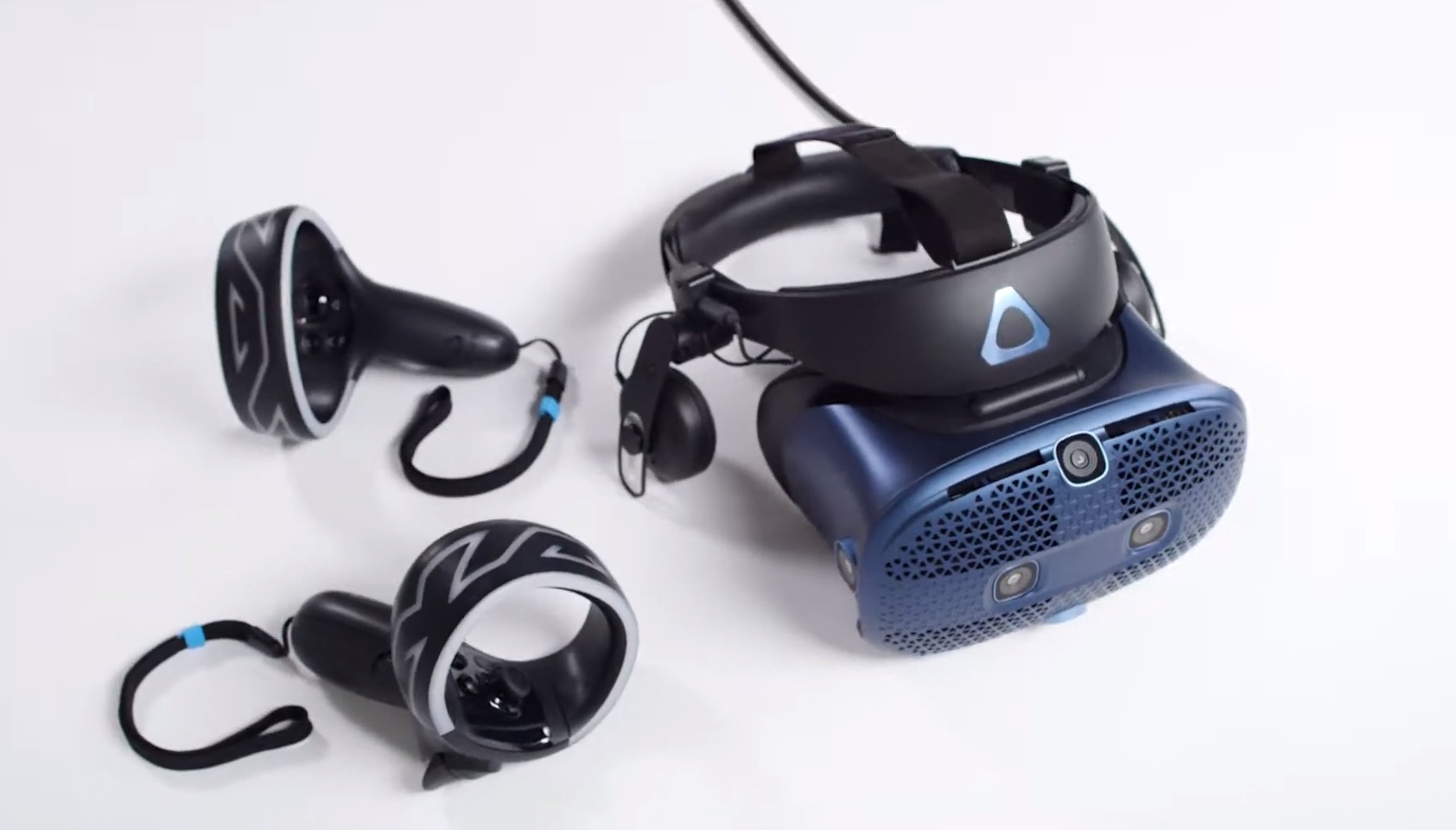 This is a bit of an odd one. At 645 grams, HTC says Cosmos is its lightest headset yet. However, those that pay close attention will know the original Vive weighs in around 550g. We asked HTC to clarify, to which it reasoned Cosmos weighs less than a Vive with the Deluxe Audio Strap (DAS). The DAS added in built-in audio, which Cosmos already has, so the company argues this is a fair comparison.
It's Going To Have Vive's Best Screen Yet
HTC isn't revealing official specs for Vive Cosmos just yet. That said, on the Cosmos website, the company claims it will have its 'sharpest screen yet'. That suggests that kit could beat even the Vive Pro's 2880×1600 (1440×1600 per eye) display.
It's Powered By A New Platform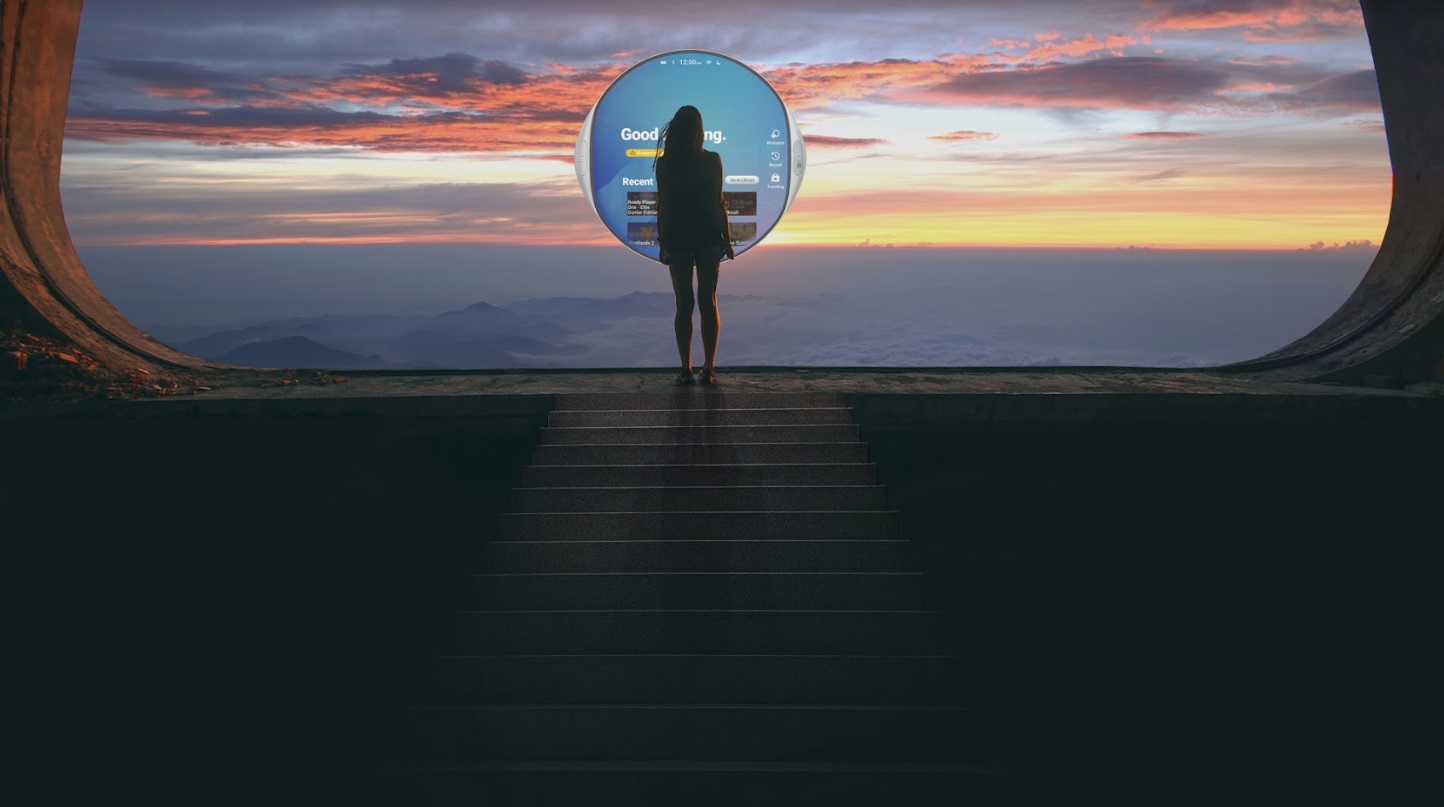 HTC also announced Vive Reality System at CES. It's a brand new platform that will serve as both a user interface and a social service. You'll be able to buy and launch VR experiences, access a VR web browser and, most importantly, meet up with friends. Vive Cosmos will be the first headset that's powered by the platform. Cosmos is still going to support SteamVR in some form, but more details on that will arrive last down the line.
It's Out Later This Year
HTC is still committed to bringing Vive Cosmos to market in 2019. Obviously there's not much of 2019 left, so expect news in the near future.
We Don't Know How Much It Costs
This is one of the biggest questions surrounding Vive Cosmos. If it's a consumer-level kit then we'd expect it to be priced below Vive Pro's steep $799 entry point. A recent retailer listing suggests it could be priced around £699.99, which would likely to work out the same in dollars. We'll have to wait a few more months to find out, but fingers crossed that the price is right.