On HTC's Facebook page today the company showed a new faceplate for the upcoming Vive Cosmos.
Vive Cosmos is HTC's next consumer focused PC VR headset. It was first announced at CES 2019 in January, but HTC still hasn't given details on specifications or pricing.
At the time it had four tracking cameras – two on the front facing forward and one each on the sides. The new design retains these cameras, but adds two more to a removable faceplate — one on the top edge (facing upward) and one on the bottom edge (facing downward).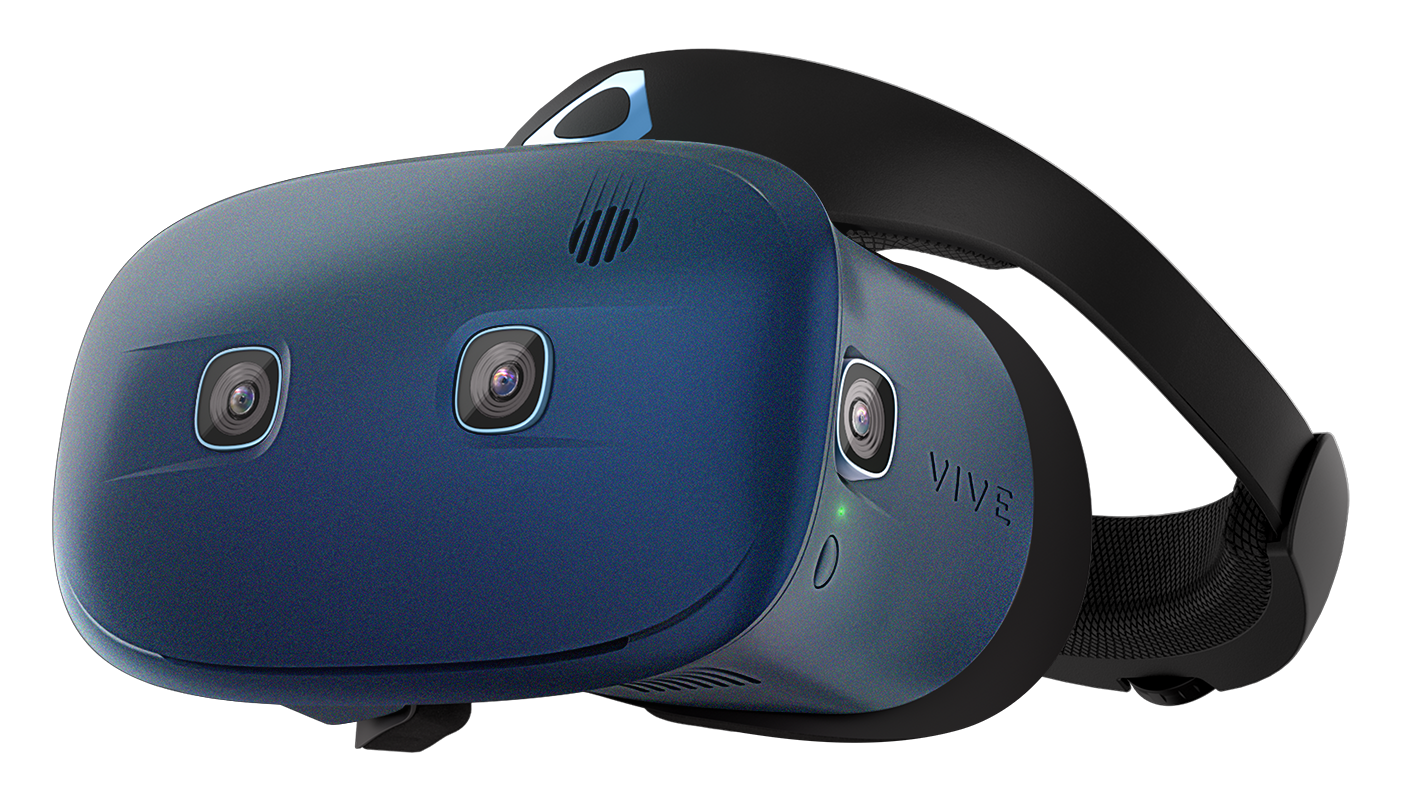 With some inside-out tracked headsets, controller tracking is lost when the user brings the controller close to, and under, the headset. The bottom camera might help with this case, which could make the Cosmos more suitable for shooter games with scoped rifles. Onward recently released a 'Virtual Gunstock Mode' to work around this limitation in the Oculus Rift S and Windows MR headsets.
The top camera would also cover tracking which might be lost above the head. A top camera is also used on the Oculus Rift S, and the Oculus Quest's top corner cameras can see upward somewhat.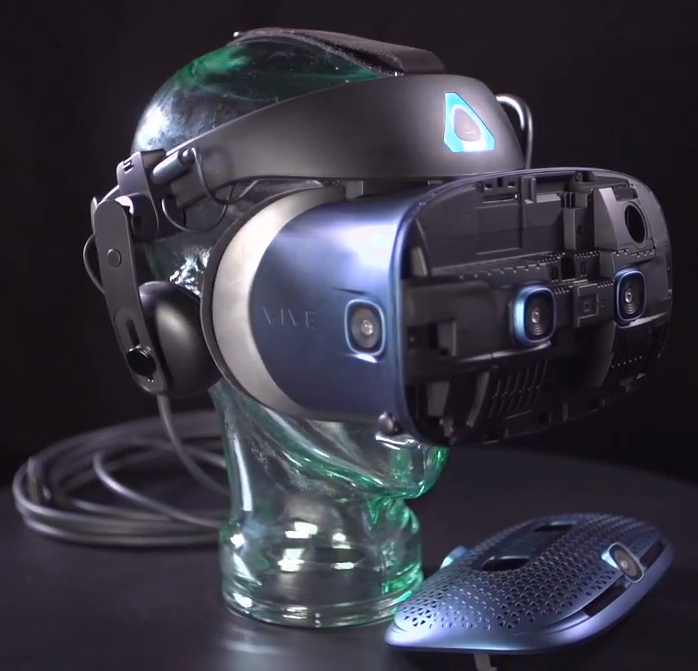 During the teaser, HTC showed that the front plate with the two new cameras could be detached. We reached out to HTC for clarity about the new cameras and received the following response over email:
The 'mod' shown will ship with Cosmos as default. As noted, it adds two additional tracking cameras from what we showed at CES this year. More to come down the road as to future 'mods'.
Vive Cosmos is slated to launch in Q3 of this year.