Over the past week 18 developers have been going head-to-head in a huge HTC Vive hackathon in Shanghai, China. The results of that sleepless week? Some interesting new VR experiences both in terms of hardware and software.
Over the weekend, six winners were selected by a panel of 15 judges across two fields. Awards were given to developers that created the best Hack, Application, and Interactive, Creative, and Entertainment experiences.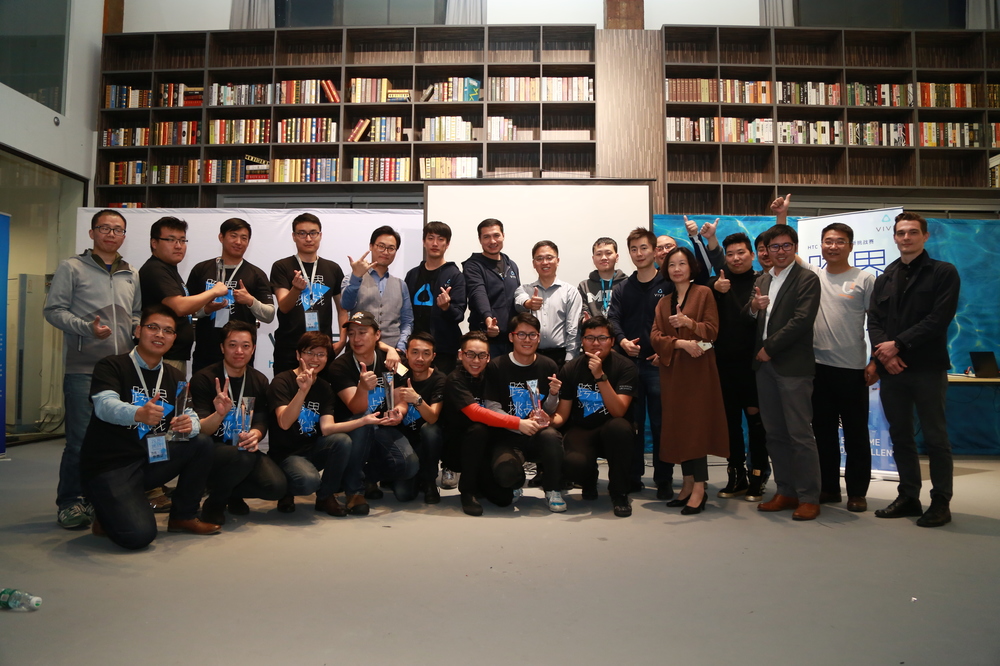 The event was hosted in partnership with FMB, a Chinese organization that runs robot fighting tournaments. According to Alvin W. Graylin, China Regional President of HTC Vive, teams were tasked with "integrating VR with hardware/accessories/physical UI to enhance user experiences and take VR immersion to a new level."
Winning the award for Best Hack was Chesstar Studios, which created the VR sword-fighting robot you can see above. The team took home ¥18,000 (around $2657). GouGames, meanwhile, won ¥10,000 (about $1476) in the Application category with a gesture-controlled 4D arcade experience. ManChoose developed a hand-operated medical training experience, winning the Interactive Experience award and their own HTC Vive to go with it.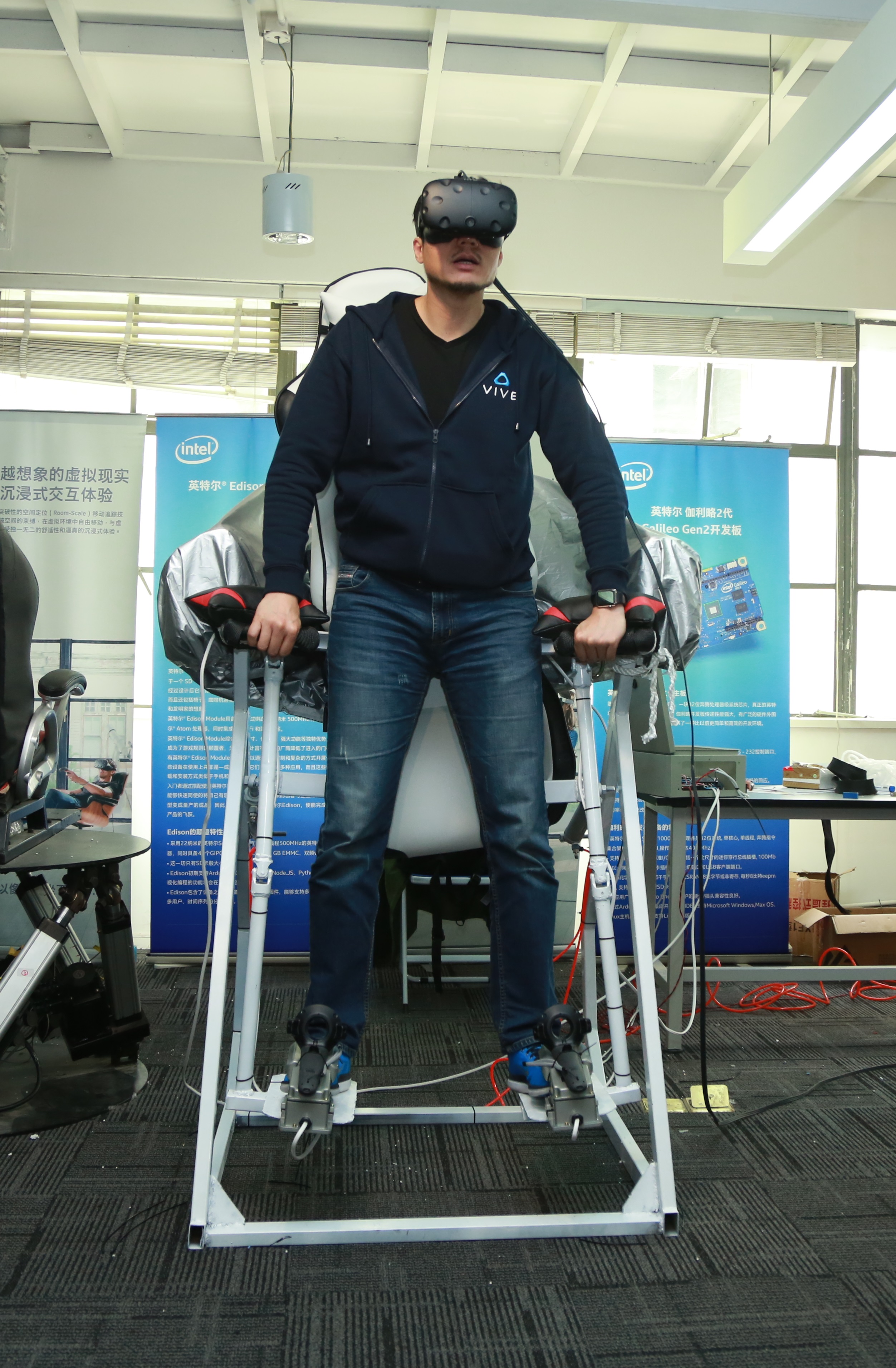 Nanchang VR Film submitted a new Augmented VR video, winning the Creativity award and one of
Nvidia's GeForce 1080 GPUs. In the Entertainment category, PhotonArena created a first-person shooter with integrated peripherals, winning a robotic fighting robot toy known as Ganker. Finally, GreenBean won the Special Award with an exoskeleton-enhanced tracking experience, earning a copy of Ernest Cline's dystopian classic, Ready Player One, signed by Graylin.
Each winner will also have a special promotion featured on Viveport once their products are released, and some may even secure investment from some of the judges' firms.
Among others, the Professional panel included Graylin, Xie Tianmin, Director of Developer Relations at Epic China, and Zhang Wu, Head of VR Content in China for Nvidia. The Business panel included Michael Lewis, China Accelerator Director of HTC Vive, and Chen Xiuchao, CEO of Vsensory.
That's not all that HTC has been up to in China recently. Last week the company also revealed its new Vivepaper initiative in the region and announced a partnership with InterContinental Hotels to bring the Vive to three sites.