VR editors are set to change how developers make their games, and Unity just let us know when its take on the concept is coming.
A third demonstration of the Unity editor was held at today's Unity Europe keynote in Amsterdam, Netherlands. Principal Software Engineer Amir Ebrahimi confirmed that it would be launching in Q4 2016 when he took to the stage to run through a new demo of the concept, complete with some brand new features. Ebrahimi again used the Oculus Rift paired with the Oculus Touch position-tracked controllers to head into a scene and customise it in a simple, intuitive fashion.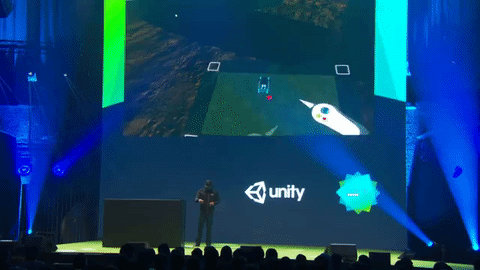 This time the stage was set for a sci-fi vehicle-based experience made from the Unity Asset Store's Warzone Pack. Ebrahimi first showcased a Mars-like setting, adding a few extra vehicles to a pre-built base. He then put on his HMD and drove into the base to discover that some of these vehicles were too large. To shrink one, he entered Editor VR, grabbed it with the Touch controllers on a minimap known as the Chess Board, and scaled it down.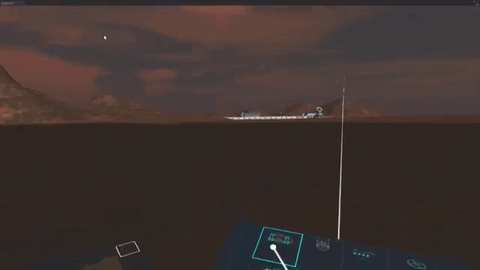 Ebrahimi then built up an opposing base, simply placing buildings and fences through a combination of looking at where he wanted them to go and then fine-tuning their position via the Chess Board. Also detailed was 'Play Mode', which allows for a seamless transition between development and play testing. As a result he was able to build up a working if primitive map in a matter of minutes and see how a battle would play out.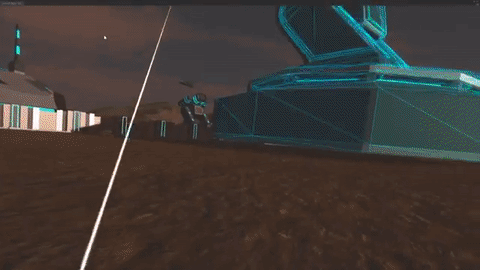 The broad release window was announced as Ebrahimi removed the Rift, but he also confirmed that all of the tools on display would be open-sourced so that developers can build extensions to the editor to be released on the Assets Store.
Not only could this type of development make things easier for those already working both in and out of VR, but it could make the entire process more accessible to those without the skills needed to make interactive experiences. Just how far we'll be able to go with this VR Editor remains to be seen, but we'll get to play around with it ourselves towards the end of this year. The ball's now in Epic Games and Crytek's court.