VR flight game Ultrawings has built up a solid fanbase since its initial launch over a year ago now, and players are eager to hear what's next from developer Bit Planet Games. Well, the studio just started hinting at its follow-up.
Bit Planet recently took to the PSVR subreddit to tease its next game with a real-life image of what looks like a Messerschmitt Me 163 Komet (below). For those that don't know their aircraft (which includes me), that's a rocket-powered German fighter developed in the 1940's. The studio explained that this was a reference image it's currently using.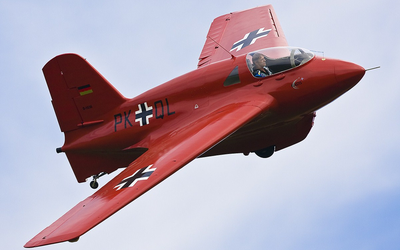 It certainly looks like Bit Planet's next title will be another flight-based game, then. One fan even noted the developer's use of the term 'UW1' that puts the possibility of an Ultrawings 2 on the cards (to which the developer simply wrote "nothing to see here. move along."). As for when we'll see a full reveal, the studio said it would be some time before the game was announced and wouldn't commit to a 2018 release.