Earlier this summer, Valve — one of the companies behind the Vive virtual reality headset — announced that it would be licensing its innovative "lighthouse" motion tracking system for free. Because of that, third party developers can now create products, accessories, peripherals and other hardware solutions powered one of the world's most accurate VR motion tracking system.
Triad Semiconductor is one early company to take advantage of these designs and launch its own lighthouse-enabled VR components. Later this month, Triad will be making its TS3633 "Light to Digital" converter available for purchase. These tiny chips will cost $0.80 when you purchase 100 at once and $0.49 each when you purchase up to 1,000 at once.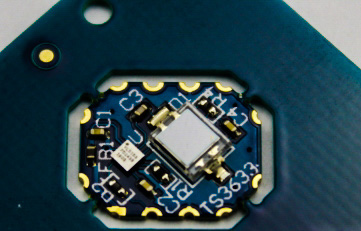 Converter's like these could be used to construct home-brewed, Vive-like VR HMDs. Triad's Reid Wender responded to an email from Upload and explained exactly how the TS3633 would fit into a complete headset tracking system.
"First of all, Triad Semiconductor makes an integrated circuit, TS3633 that is a "Light to Digital" Converter IC. A SteamVR Tracking system contains base stations that emit modulated infrared light into the tracked space. A tracked object contains some number of "Tracking Sensors." A Tracking Sensor consists of Photodiode to detect the infrared base station light along with Triad's TS3633 to manage the photodiode and then convert the light into a digital signal that represents the angle of the "Tracked Sensor" from the base station," Wender said.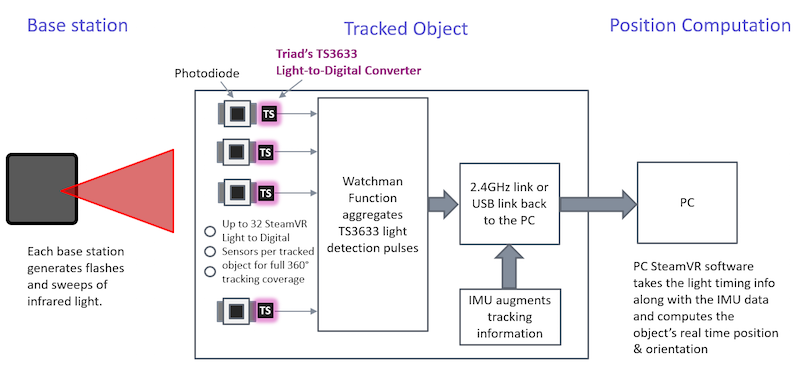 Wender went on to detail the other components one would be required to utilize alongside the TS3633 in order to craft a complete HMD.
"A SteamVR Tracked object consists of some number of sensors (photodiode+TS3633). Commercially available products use somewhere between 20 and 32 such sensor locations. Technically, only 5 sensor locations are needed on a tracked object to recognize a pose (location and orientation). Actual products contain more sensor locations to provide for redundancy and to handle optical occlusion issues (you place your hand beside your head blocking half the HMD, etc)," Wender said.
With only 20-32 sensors required per headset, a budget of only $80 would be enough for an aspiring hardware hacker to purchase enough TS3633 converters to create multiple VR prototypes.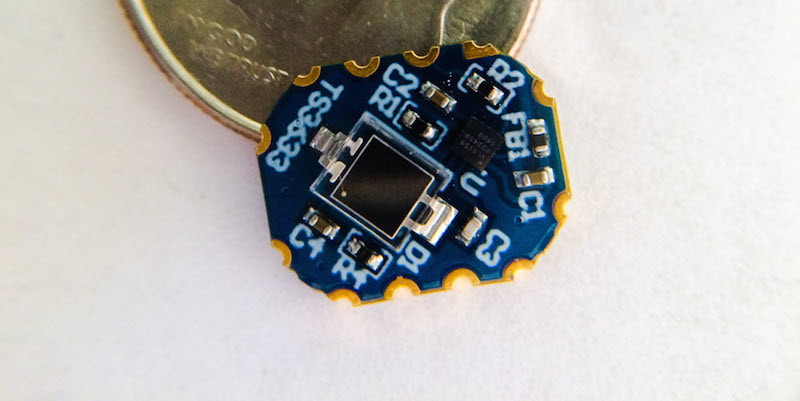 The TS3633's compatibility with the existing SteamVR framework is no accident. According to Wender, "the TS3633 was conceived of and architected by the engineering team at Valve. Valve's system experts worked with Triad's custom IC design team to develop the IC. Valve has taken a unique and visionary position of opening up this technology to companies and individuals large and small through the freely accessible SteamVR Tracking license."
Wender also clarifies that, while Valve's teams may have been integral in developing this unique chip, "Triad's TS3633 was not available for the first-generation Vive headsets," and are not present anywhere on that device.
However, future iterations of the Vive may indeed have the Triad signature somewhere on the design. According to Wender:
"We are a design partner with Valve on the creation of SteamVR Tracking IC solutions….We cannot comment on the specifics of future developments but we are quite excited about the SteamVR Tracking roadmap and we are convinced that we have just scratched the surface of what looks to be a very exciting area of tracking innovation. We will announce new developments as soon as they become available."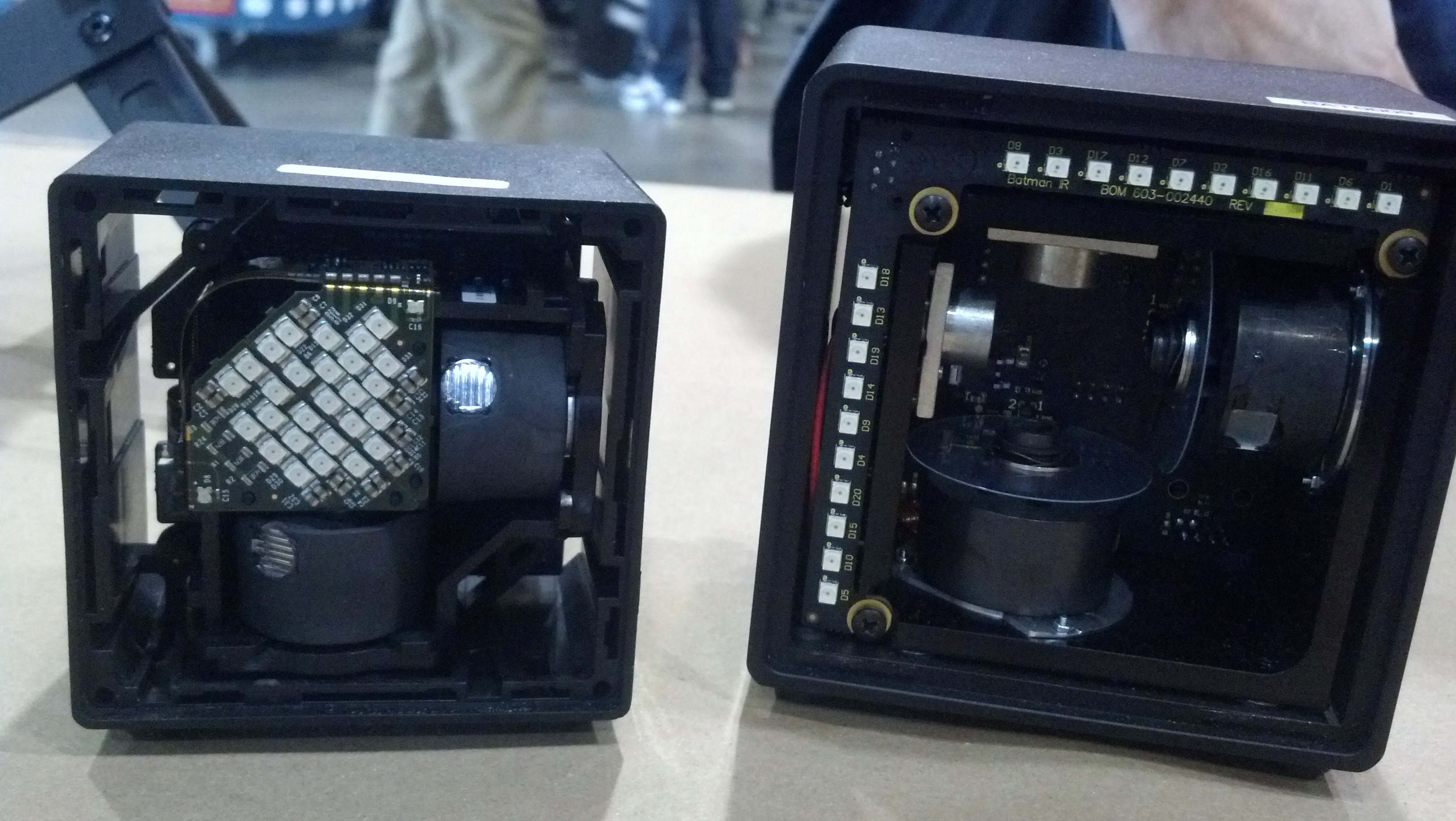 According to Wender, "public teardowns of products in the near future will reveal the use of Triad's ICs in a wide variety of SteamVR Tracked Solutions."
Finally, for the serious prototypers out there, Triad will also be selling the TS3633-CM1.
"This module will contain the photodiode, TS3633, and discrete Rs & Cs on a castellated printed circuit board to help with prototyping. The TS3633-CM1 is $6.95 each in quantities of 10. The developer need only connect power and ground to the CM1 module. When the CM1 is exposed to SteamVR (lighthouse) base station light it will output a digital signal on the envelope pin of the module indicating the angle of the sensor from the base station," according to Wender. "The TS3633-CM1 will be available late Sept or early Oct."
Interested customers should check the TS3633's product page later this month for ordering information.