Hi there! You might notice things are looking a little different around here. Well we're streamlining a little; we're now putting the most interesting releases on all VR platforms in one spot for the week to help give you a clearer picture of what you need to check out. Plus it helps us take a better look at mobile titles, which we haven't been covering so well of late.
Anyways, we actually kick off the new week on a bit of a quiet note (it's as if there were some big cowboy game taking everyone's money). But there are a handful of new titles you should check out all the same.
Online shooters seem to be a dime a dozen since to launch of Firewall, but War Dust does at least seem to have ambition on its side. This is a 64-player modern combat game that allows you to pilot helicopters, drive tanks and ATVs, or just head into battle as an infantry unit. It's already been pretty well received on Steam, though as always with Early Access you might want to wait and see what type of support its developers are preparing.
3DNewsVR Demo, from Geod Studio


Price: Free (Rift, Vive, Windows VR)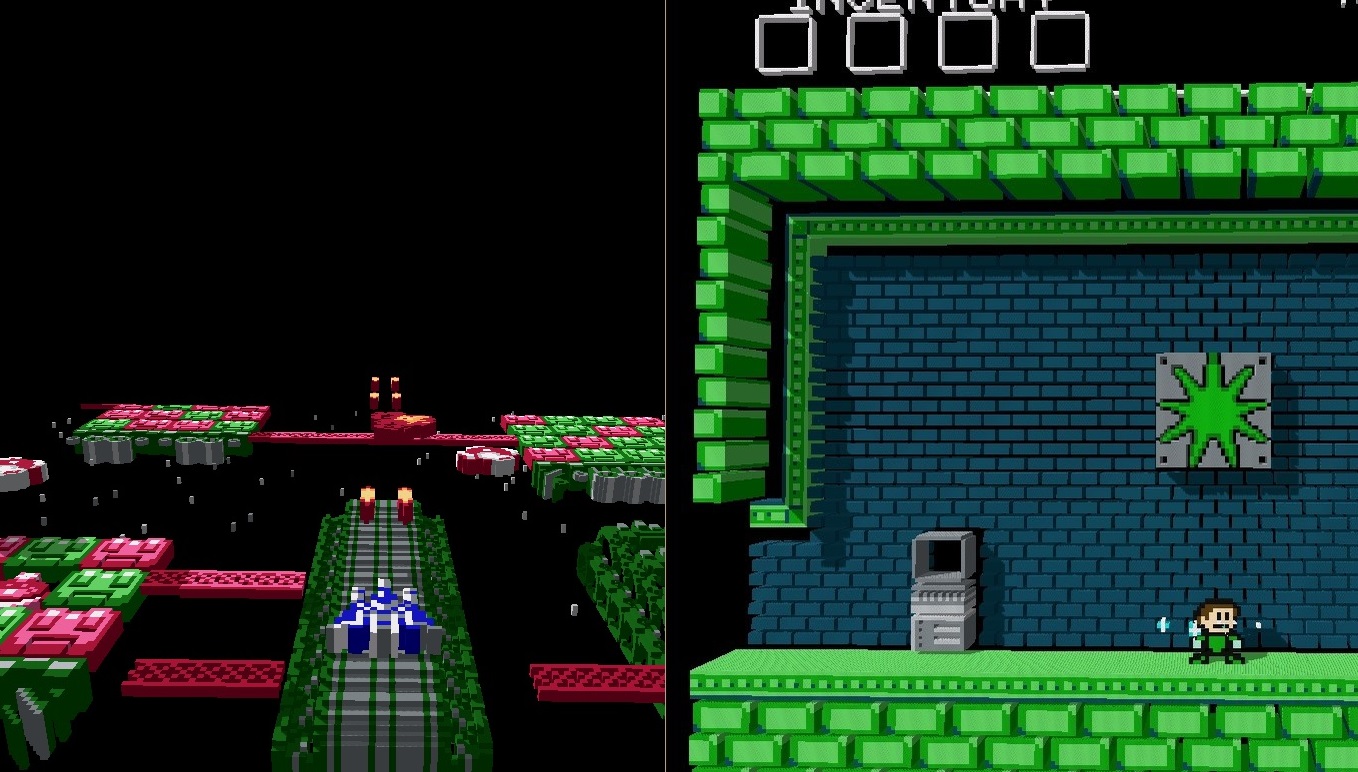 This intriguing bit of software uses a proprietary algorithm to 3D-ize your favorite 2D NES games and even throws in VR support for good measure. In the demo, you can try out VR versions of games like Super Mario Bros, Tetris and Dr. Mario. It's a pretty interesting way to pad out your VR content library at the very least.
VR Trivia Battle, from RLTY Check


Price: Free to Play (Rift, Vive)

Ever wanted to be on a game show? VR Trivia Battle allows you to do just that, facing off online with up to eight players, answering over 10,000 questions and taking part in mini-games. The game's got a great atmosphere too it. Note that once you've downloaded the free to play version you can grab a full game unlock with more questions.
Neverout, from Setapp


Price: $7.99 (PSVR)

An entertaining, wall-walking VR puzzle game finally makes its long-awaited debut on PSVR. In Neverout you have to reach the exit in a series of rooms, defying gravity in order to find the correct path to freedom. Switching walls and dropping to the floor can be a somewhat awkward sensation, but there's a few hours of brain-teasing fun to be had here.