Today was an exciting day for the UploadVR Editorial Team because today we got our hands on some new VR hardware. Last year it felt like a new piece of tech was launching every other month, but it's actually been a while since we got some fresh plastic to strap on our face. Luckily, Microsoft and HP are here to save the day with the developer kit of the upcoming HP "Windows Mixed Reality" VR headset.
Microsoft's "Mixed Reality" initiative is the evolution of Windows Holographic, with the intention for the company to support a variety of headsets with a single operating system from AR headsets like HoloLens to VR headsets like this one from HP. The way Microsoft frames it, "Mixed Reality" is an umbrella term that encompasses a number of gadgets, including this VR headset.
Here you can see a size comparison of the HTC Vive (left), HP Windows VR headset (middle), and the Oculus Rift (right).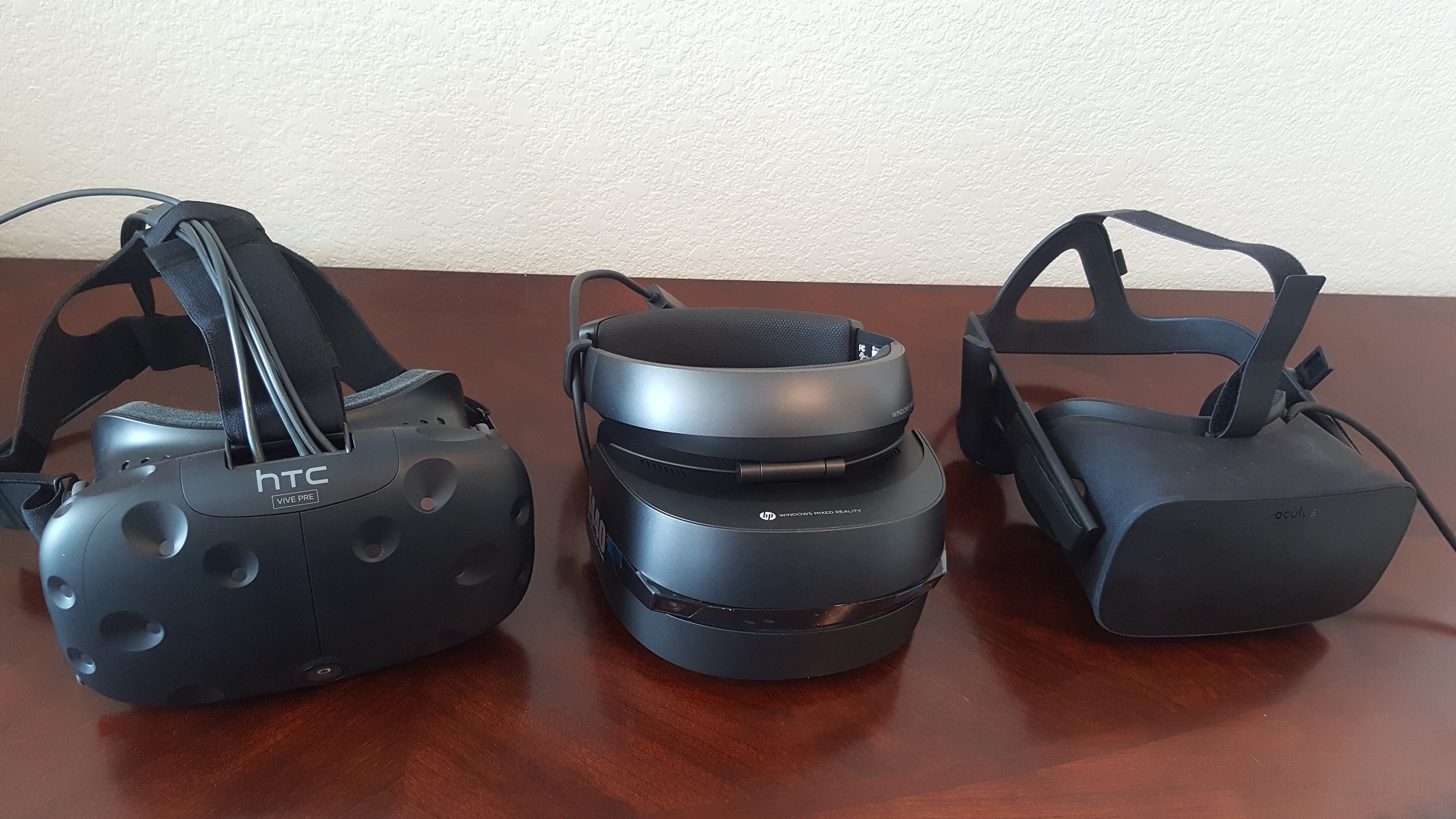 We'll have thoughts on the HP Windows VR headset soon enough. A quick rundown of the specs tells us that it comes with two lenses that sport 1440×1440 resolutions each (making it 2880×1440 combined) with an up to 90Hz refresh rate (if paired with an HDMI 2.0 port.) The cable is 4 meters long and the field of view measures at 95 degrees horizontally. You can check out the official website for more details on the headset and recommended hardware specifications.
We cracked open the box and snapped some pictures of the headset below so you can get an idea of what it looks like.
Stay tuned for more thoughts from us as we check it out over the coming days! And if you're a developer working on something for Windows VR, be sure to let us know at tips@uploadvr.com or down in the comments below!