FundamentalVR has expanded its VR surgical simulation platform to include new procedures and a new scoring system, integrated with its HapticVR technology to help train surgeons around the world.
The Fundamental Surgery platform combines VR experiences with realistic haptic feedback through a pen-shaped peripheral, that can simulate the pressure felt when performing surgery on skin, bones and all the other icky stuff. Jamie tried the technology back in August, and although the realism of the haptics kind of freaked him out, he "couldn't imagine a better tool for training surgeons."
FundamentalVR has announced that it's expanding the simulation to offer a new Facetectomy procedure, centered around the vertebrae and decompression of spinal nerve roots.
The company stated that this "lets trainees and surgeons practice the surgical procedure through an immersive, self-directed experience where they can remove a volume of bone material piece-by-piece, anywhere on the joint." The new procedure also uses eye-tracking, which was implemented into Fundemental Surgery's platform a few months ago.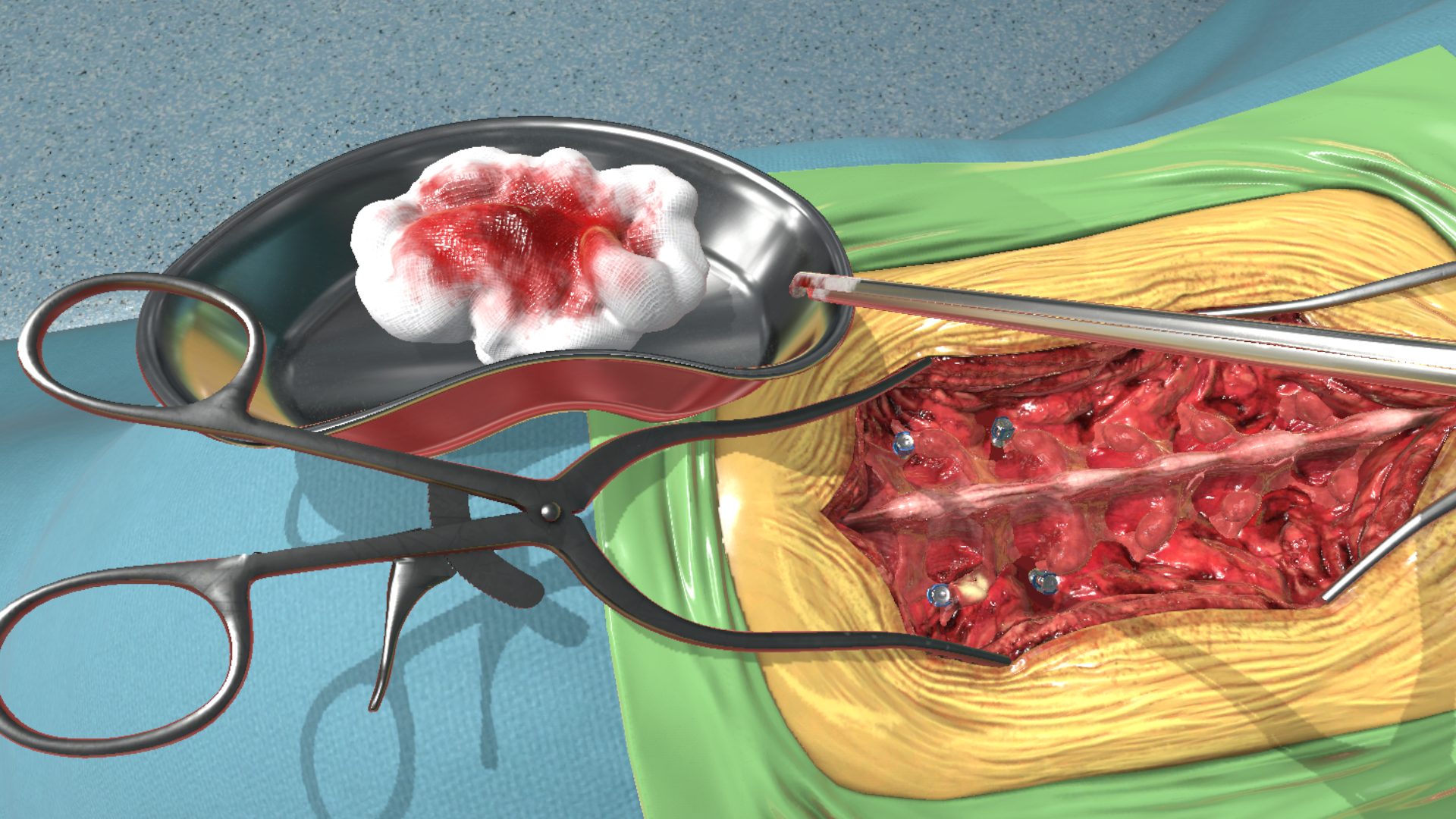 The graphics for the procedure look quite realistic and gruesome too, as you can see above. There's no doubt that this technology is one of the best examples of how VR can help educate in industries such as healthcare.
FundamentalVR has also implemented a scoring system that will debut in the Facetectomy procedure. This system will give a percentage score on each session, based on how well users meet objectives for the procedure, which it hopes will facilitate independent learning.