A Swedish teenager is building a tracking kit to dramatically lower the cost of VR body tracking.
With the help of JA Sweden, a non-profit promoting student entrepreneurship, Anton Bill Månsson and two friends founded a startup called Stonx. This week they opened preorders for a front-facing dev kit.
No VR system on the market today comes with body tracking, but some VR enthusiasts use HTC's Vive Trackers or Microsoft's Kinect. Social platform VRChat is the most popular use case, as well as mixed reality streaming with an avatar for LIV.
HTC Vive Trackers cost $99 each. Typically three are used for body tracking. If you don't already have SteamVR Base Stations they're $149 each, so the total cost approaches $600.
Microsoft's Kinect is no longer sold, but available used for between $50 and $200. It works, but only from a front-facing angle and the tracking quality isn't always great.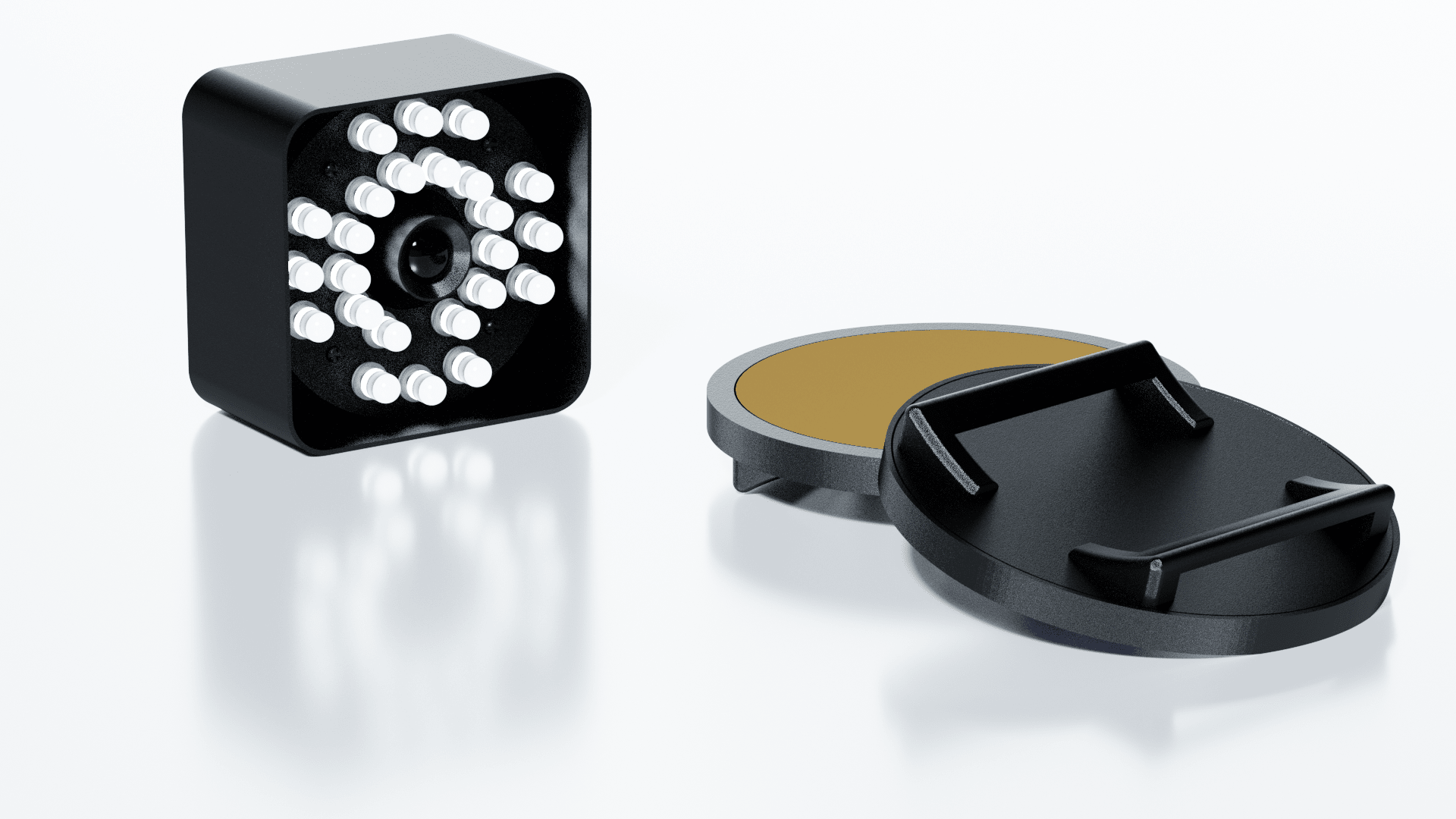 StonX dev kit is priced at 690 SEK including shipping (around $80). It comes with four trackers (called Cookies) and one 'Beacon'.
The Beacon connects to your PC via USB 2. Cookies are unpowered, there's no charging or connecting of any sort involved. One Beacon offers front-facing body tracking, but the full version is planned to come with two Beacons for any angle.
So how is it possible for three teenagers to build trackers much cheaper than HTC's?
HTC's tracking tech was designed by Valve to deliver sub-mm precision for head & controller tracking. But the minimum viable tracking quality for other limbs isn't necessarily as strict, so StonX is currently aiming for sub-cm, making cheaper tracking techniques viable.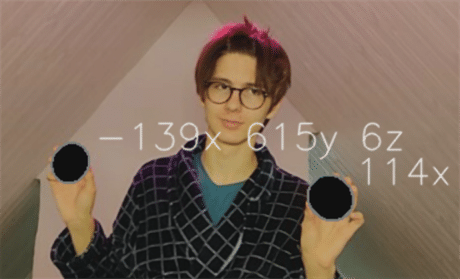 StonX Cookie trackers are passive colored retroreflectors with no electronics. The Beacon houses a 120Hz camera flanked by powerful LEDs. StonX software uses hand-crafted computer vision algorithms to follow the movement of each Cookie.
It works with any headset, as long as the headset connects to SteamVR.
StonX hopes to sell the final kit, with two Beacons, for 1390 SEK (around $165) later this year. If they can pull that off, it could drive much wider adoption of body tracking on SteamVR.