SteamVR's latest update adds render models for Meta's Touch Plus and Touch Pro controllers, and a new Theater Screen for 2D games and applications.
Update November 20: these beta updates have now graduated to the stable channel. This article, originally published November 6, has been updated to reflect this.
When using Quest 3's new Touch Plus controllers or last year's Touch Pro controllers (which come with Quest Pro and are compatible with Quest 2 and 3) SteamVR has until now shown Quest 2's Touch controllers. The new update adds models for each.
Right now this only works with Link and Air Link, but Touch Plus should also appear with Virtual Desktop after its next update.
Quest 2's Touch controllers have rings, whereas Touch Plus and Touch Pro are ringless, so you'll no longer see those virtual-only rings clip into each other when you bring your controllers close together.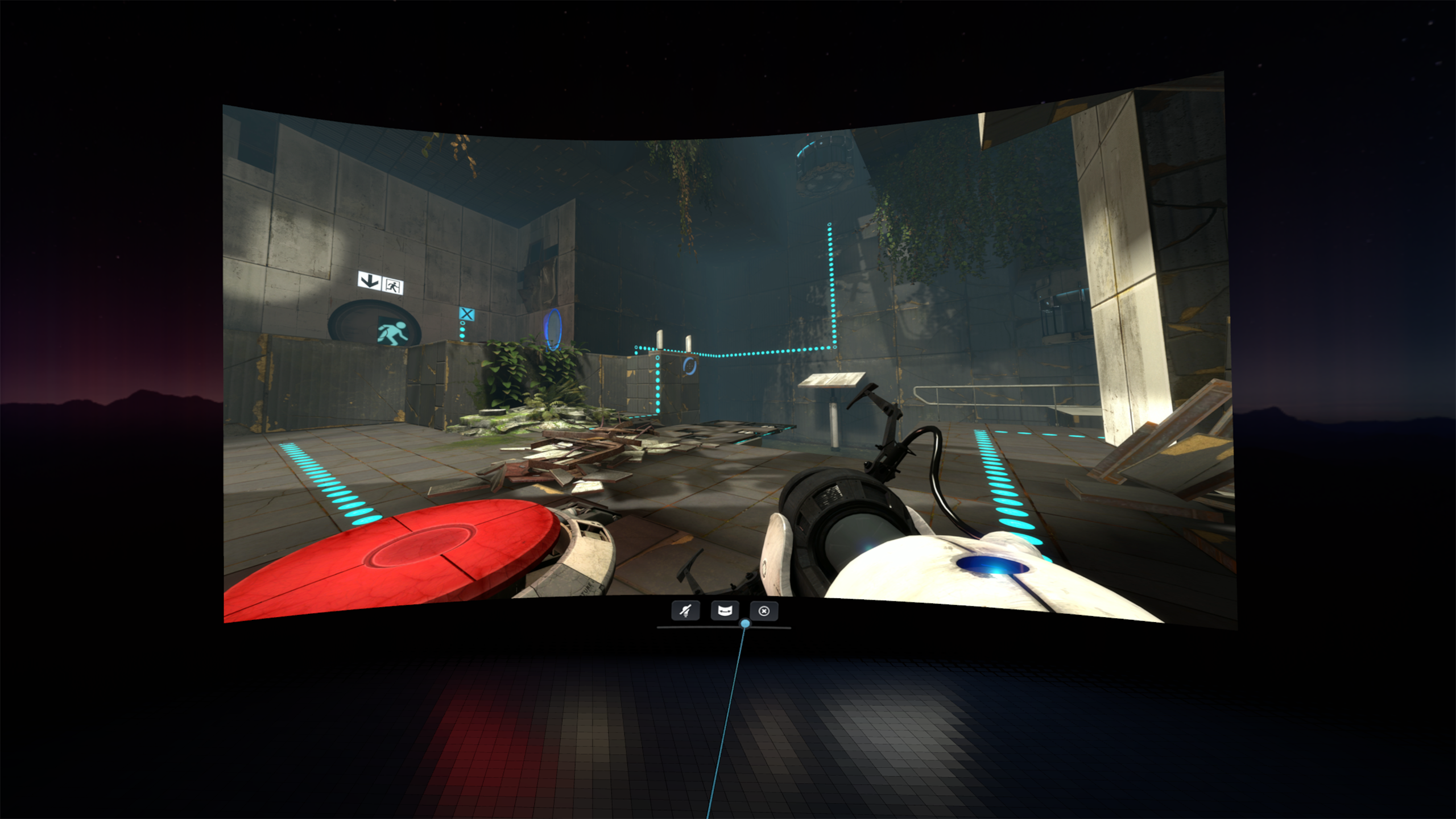 The other major change in the update is the new SteamVR Theater Screen. You can now undock windows into a huge virtual cinema screen, ideal for watching videos or playing games. Valve says this is the official replacement for the old separate Desktop Game Theater app, which has been removed from SteamVR.
Valve recommends exiting any running VR app before launching a non-VR app in Theater Screen, and notes the following known current issues:
"Sometimes the entire desktop is shown rather than just the launched app's window. Relaunching the application typically resolves the issue."
"Apps with VR and non-VR launch options can only be launched in non-VR mode via the desktop Steam interface. However, doing so switches the dashboard away from the Desktop tab to the Steam tab showing the app's details page with no indication that the desktop Steam interface is waiting for you to select a launch option still."