Turns out a lot of Rift, Vive and Windows VR owners want to play Skyrim in VR. Who knew?
Less than 24 hours after Bethesda confirmed that the VR version of its beloved role-playing game was coming to PC-based headsets, the Steam listing for the game has reached the #9 spot on Steam's Top Sellers list (at the time of writing). That's not just for VR games; that's for everything on Steam. If you add in VR filters than it's at the very top of the list followed by Subnautica, which comes in #19 on the main list. No actual sales data for the list is provided.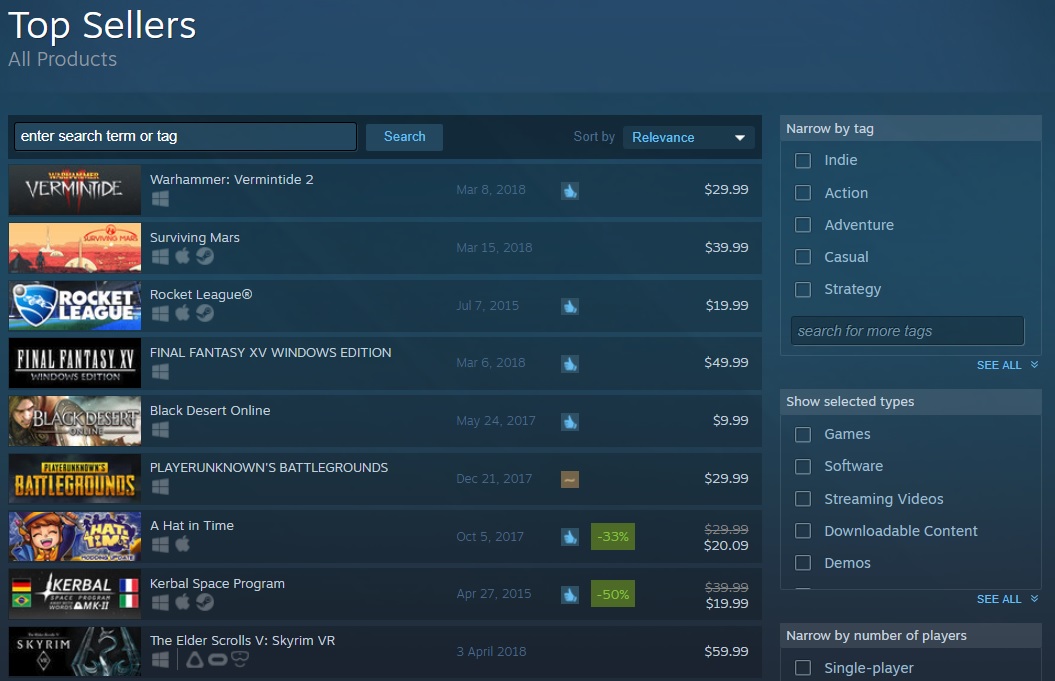 Of course, people are simply pre-ordering Skyrim VR right now, as the full game doesn't arrive until April 3rd, but it's still a very encouraging sign. Still, we're not exactly surprised; the game has been a consistent seller on Sony's PlayStation VR (PSVR) headset, too.
Skyrim VR first released on PSVR late last year and we absolutely loved it. It comes to PC headsets with all of its previously-released DLC and support for hand controllers. Sadly, there are no plans for mods right now, but there's always hope for later down the line.