Samsung Display entered into a "definitive merger agreement" with eMagin for $218 million.
OLED "microdisplays" are manufactured directly onto silicon wafers with a process that's very different from smartphone or TV-sized OLED panels. The result is a much higher pixel density than regular OLED or LCD, offering higher resolution in smaller panels.
OLED microdisplays enable significantly more compact headset designs, such as the upcoming ultra-compact Bigscreen Beyond and Shiftall MeganeX headsets.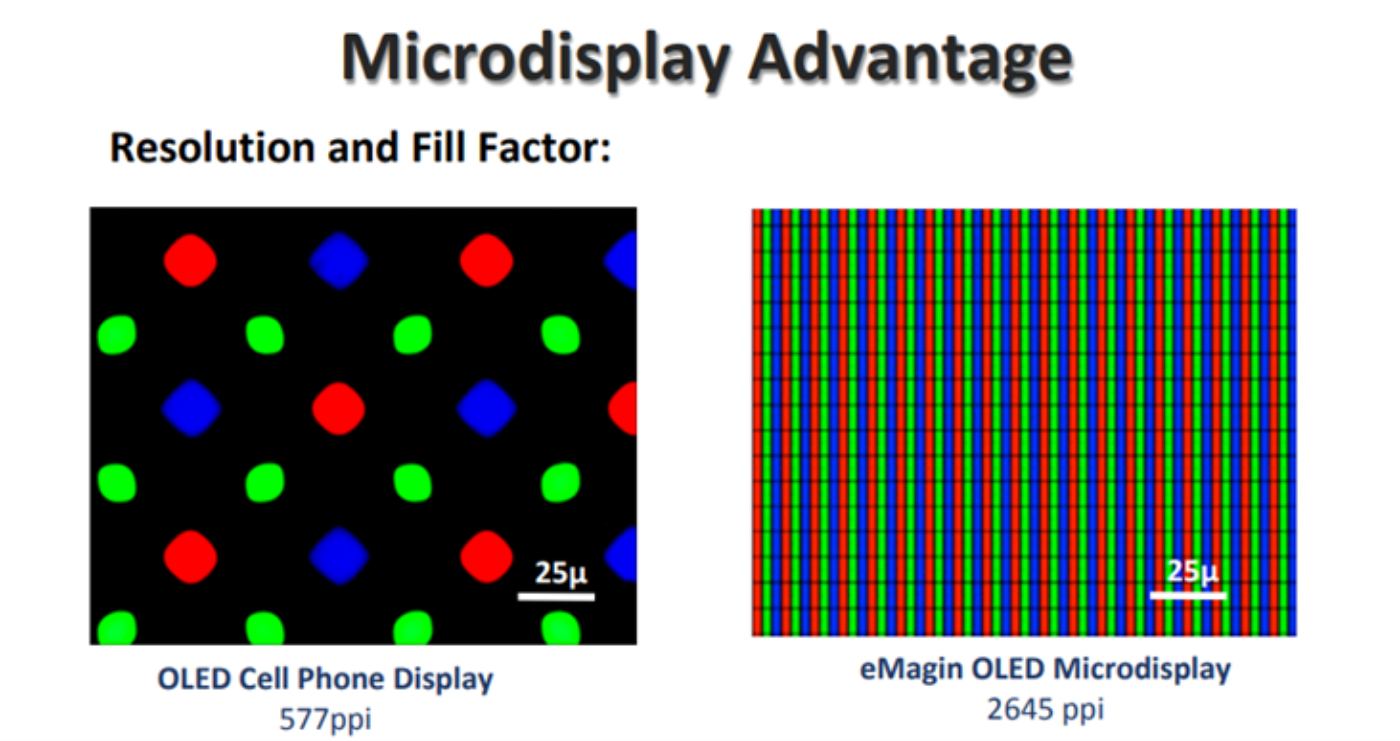 eMagin was founded in 2000, and has mainly provided OLED microdisplays for niche industrial head mounted displays, primarily for the US military.
In recent years, however, it has been developing a 4K microdisplay it hopes can be used in next generation mass market XR headsets. eMagin told us last year that this microdisplay was developed alongside a partner, and a "STEAMBOAT" marking on the demonstrationn board seemed to hint this partner was Valve.
But eMagin also told us it didn't itself have the manufacturing capacity or finances to produce this at the scale needed for mass market products. This Samsung Display deal could be the solution to that problem.
Samsung Display's interest in the deal is likely the potential of leveraging eMagin's patented "direct patterning display" (dPd) technology, which is claimed to achieve much higher efficiency and brightness than competing OLED microdisplays.
Joo Sun Choi, President & Chief Executive Officer of Samsung Display, said the following:
"We expect XR (Extended Reality) devices to have significant potential of growth in the future, and eMagin's technology in this space will enable Samsung to offer innovative products to more customers and strengthen its XR-related business."
It's important to note that Samsung Display is a subsidiary of Samsung, separate to the consumer devices division, and often sells panels to direct competitors too. So while Samsung's upcoming XR headset could potentially use microdisplays based on eMagin's tech, that wouldn't exclude other companies from using them too.
Last year, for example, a South Korean news outlet reported Meta was in talks with both Samsung Display and LG to secure OLED and MicroLED microdisplays for future VR and AR devices.