In the same presentation where NVIDIA announced the RTX 2060, the company also announced laptops with the GeForce RTX chips.
'40+' models of laptops from 'all major OEMs' are inbound, with the launch date slated for January 19th. Each will sport either an RTX 2060, RTX 2070, or RTX 2080.
NVIDIA told us the mobile RTX chips support VirtualLink, but it's up to each laptop OEM whether to actually add a port supporting it. VirtualLink is the new USB-C single cable standard for future PC VR headsets. It's backed by Oculus, Valve, Microsoft, HTC and more. The only graphics cards supporting it so far have been the desktop RTX cards. This announcement will bring it to laptops.
VirtualLink stands to make laptop VR much more convenient. Today VR-ready laptops have to incorporate a full size HDMI port as well as having a free USB port. The new USB-C standard will serve the purpose of both, in a port more compact than either. If the ports are marked with the standard's logo it would also be an easy way for consumers to verify their laptop's compatibility with VR.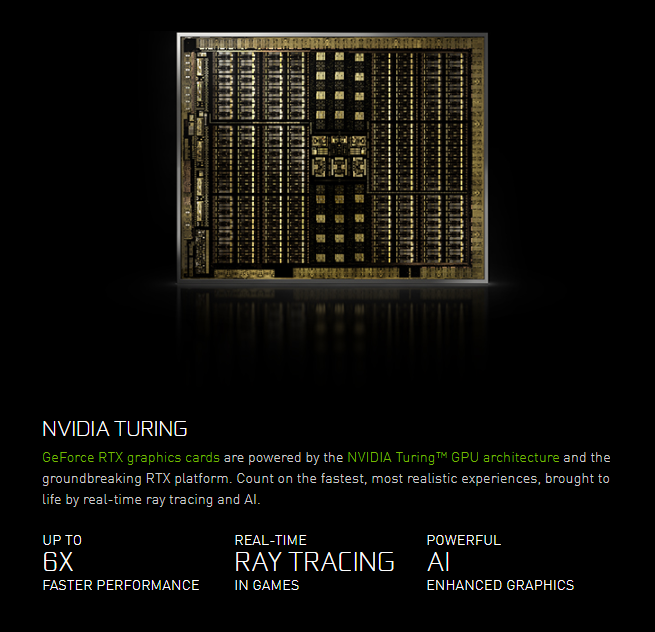 The improved performance and efficiency should also enable more portable designs than the current (typically bulky) offerings. NVIDIA claims the laptops will be the "fastest, thinnest, lightest ever". Specifically, some will be thinner than 20mm.
NVIDIA stated that laptops are the fastest growing gaming platform. No pricing for models with VirtualLink have yet been announced. But if the prices are right and affordable VirtualLink headsets also launch this year, these RTX laptops could bring in an entirely new wave users into PC VR.