Intel's highest end Wi-Fi chip can now directly connect to Meta Quest headsets.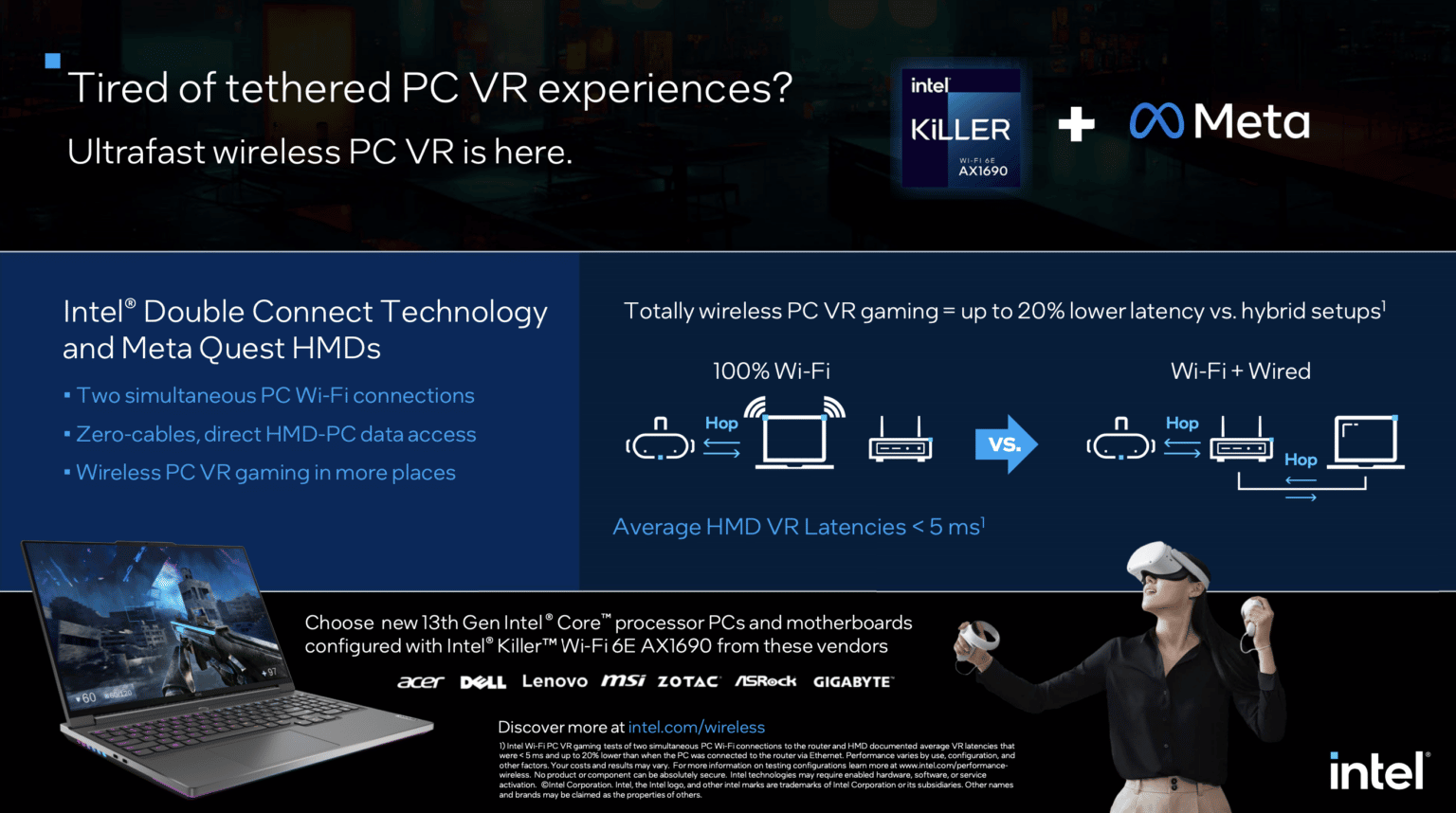 Quest headsets already support wireless PC VR over your home Wi-Fi network (with the built-in Air Link feature or third party tools like Virtual Desktop), or directly via D-Link's $100 VR Air Bridge USB dongle.
Intel is now offering a new way to connect when using its AX1690 Wi-Fi 6E chip. It has a new feature called Double Connect Technology (DCT), which lets the chip maintain two separate Wi-Fi connections simultaneously, and Intel has partnered with Meta to support DCT with Quest. Your PC or laptop can directly connect to your headset while still maintaining the Internet connection via your router.
Unlike using Air Link or Virtual Desktop, you don't need to worry about being near to your router for a good connection, and your PC doesn't need to be ethernet wired.
The result should be similar to D-Link's dongle, but without the need for an external device, and with support for the 6 GHz Wi-Fi frequency band. Quest Pro has a 6 GHz antenna and should receive an update adding software support within a few months.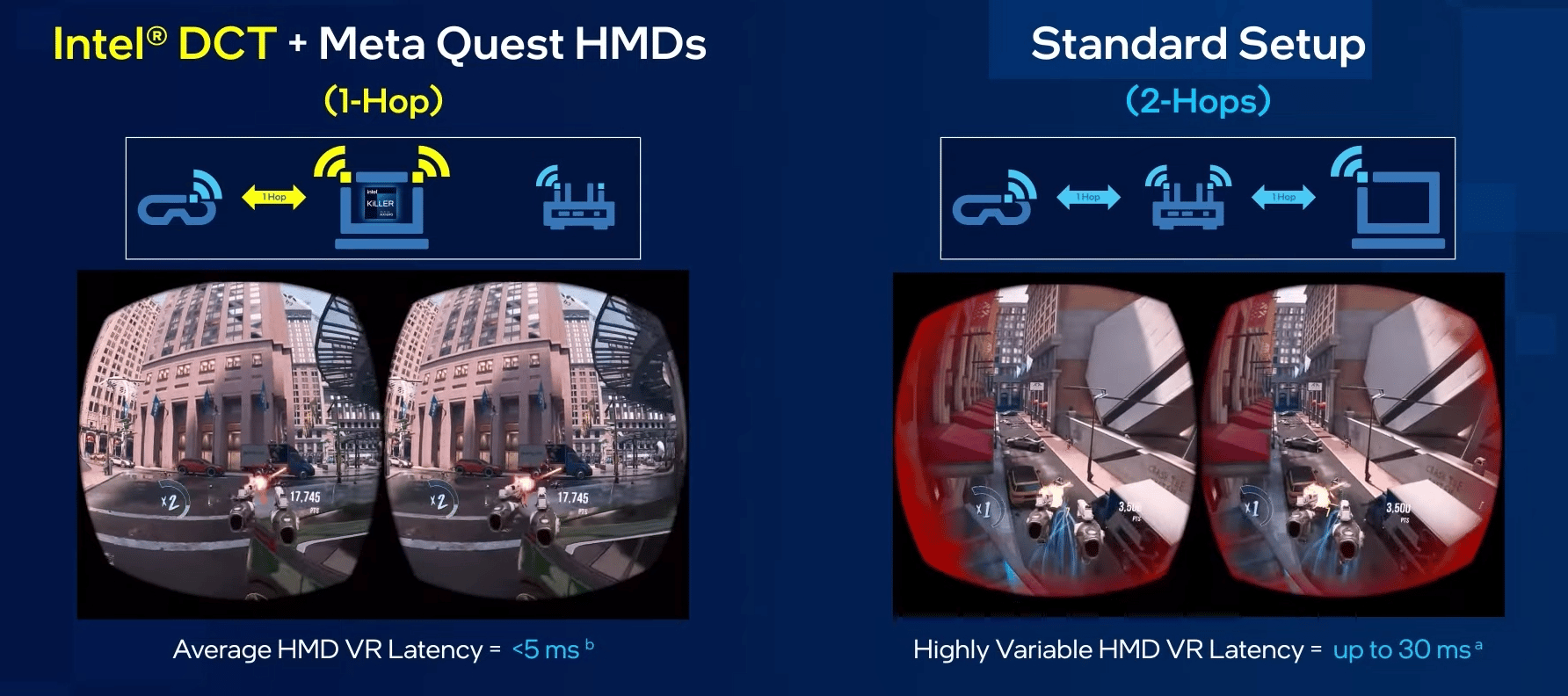 Intel claims that the connection not having to go via a router reduces latency by "up to 20%", but Virtual Desktop developer Guy Godin disputes this claim.
AX1690 is present in some high end laptops like the Razer Blade 15, or can be purchased separately as AX411 to be integrated into a self-built PC.