Quest headsets are getting an in-headset YouTube live chat overlay.
Meta announced the feature as part of the v59 update, though creators will need to fill out an early access interest form and be approved to be able to access it.
Quest already supports streaming to Facebook and has an overlay to see the Facebook live chat. With YouTube, though, the headset won't actually handle the streaming. The early interest form notes you'll still have to cast to desktop streaming software like OBS, so for now this YouTube integration is just the live chat overlay.
This should be a welcome change for YouTube streamers, as they'll no longer need to use a second person or pause the game and bring up a Quest browser window to interact with their live audience.
Family Center Updates
Quest v59 also brings improvements to the Family Center in the Meta Quest phone app used by parents to manage their teens and preteens use of the headset.
Meta says Family Center is now "more seamlessly integrated" into the app, and both parents and teens can now initiate invitations to supervision.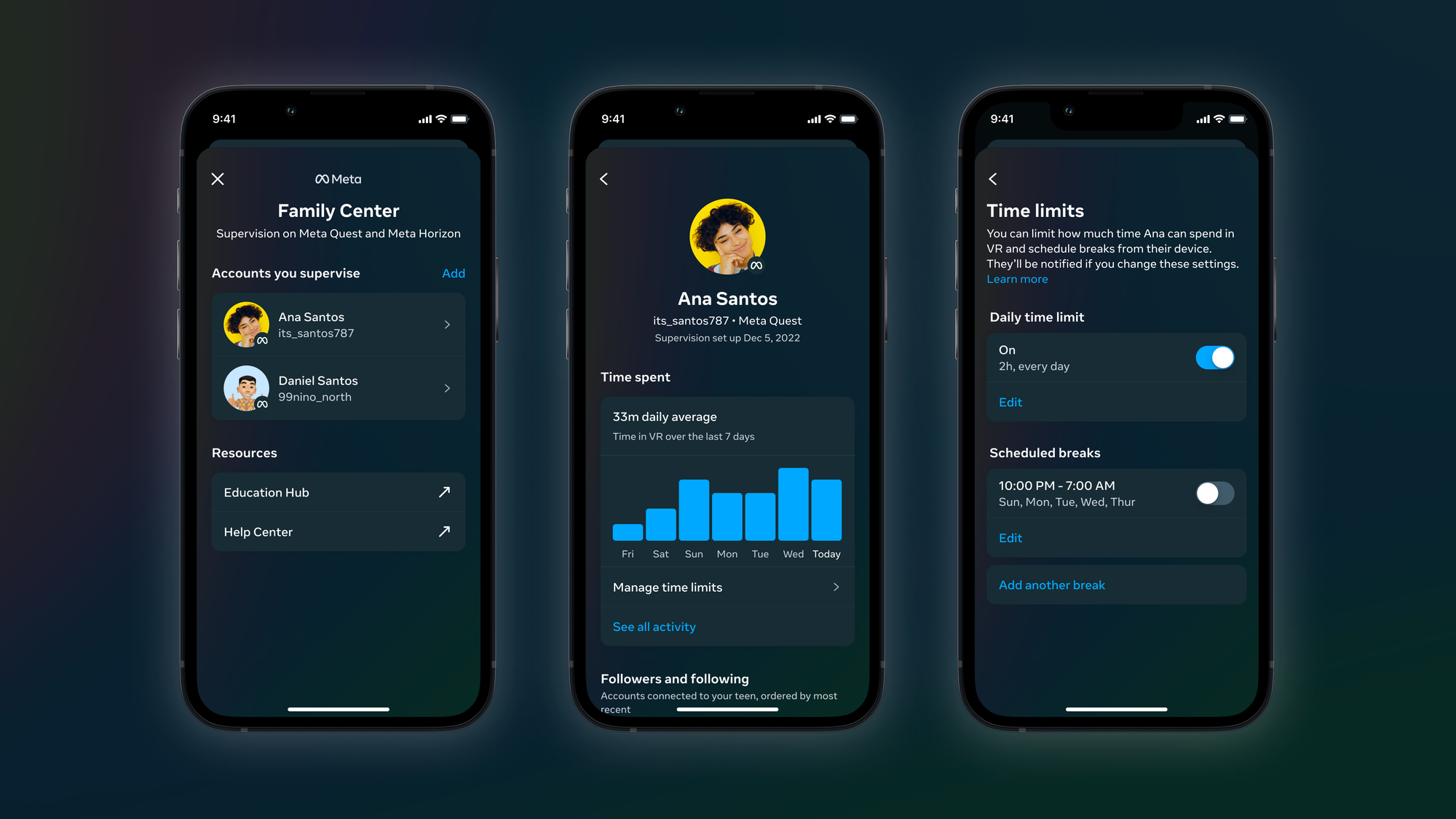 Parents will "soon" be able to set daily time limits and scheduled breaks too, Meta says, and this feature will roll out gradually.