Today Meta Quest Pro was officially announced. Here's a detailed rundown of its specifications & features and how it compares to Quest 2 (on paper):
Quest 2
Quest Pro
Release
October 2020
October 2022
Lens Type
Fresnel
Pancake
Field of View

Up to 

96°

106

°×96°

Lens Separation
58mm / 63mm / 68mm
58mm

–

70mm
Screen Type
LCD
QD-LCD
Visible Pixels Per Eye
~1720×1890

1800×1920

Local Dimming
𐄂

Mini-LED

Default Refresh Rate
72Hz
90Hz
Max Refresh Rate
120Hz
90Hz
Chipset
Snapdragon XR2 Gen 1
Snapdragon XR2+ Gen 1
RAM
6GB

LPDDR4X

12GB

LPDDR5

Eye Tracking
𐄂
✓
Face Tracking
𐄂
✓
Controller Tracking
By Headset
Self Tracking
Hand Tracking
✓
✓
Passthrough
Low Res Grayscale
Higher Res Color
Wi-Fi Bands
2.4 GHz + 5 GHz
2.4 GHz + 5 GHz + 6 GHz
Microphones
2
3
Battery Location
Visor
Back Padding
Battery Life
2-3 Hours
1-2 Hours
Price & Storage
$400 (128 GB)
$500 (256 GB)
$1500 (256 GB)
Of course, on paper spec sheets don't tell the whole story – we have Quest Pro hands-on impressions here and we'll be posting a full review when it ships.
Wider & Sharper Pancake Lenses
Every Meta headset since Oculus Go used the same fresnel lenses. Quest Pro uses completely new pancake lenses.
Pancake lenses – already used in the Pico 4 series – support smaller panels with a shorter gap to the lenses, and thus a slimmer & lighter visor. The new lenses also have better visual clarity than Quest 2's, with 25% better sharpness in the center and 50% better at the edges.
Meta says Quest 2's field of view depends on the lens separation setting but maxes out at 96° horizontal and "about the same" vertical. Quest Pro's field of view is wider and stays the same at all lens separation values: 106° horizontal by 96° vertical.
Mini-LED Panels With Quantum Dots
Quest 2 uses a single 3664×1920 LCD panel. Headsets with a single panel can't utilize all of the pixels because there's an unused gap between the lenses. And since Quest 2 has lens separation adjustment, Meta had to leave even more unused space. That means the resolution provided to each eye is actually around 1720×1890.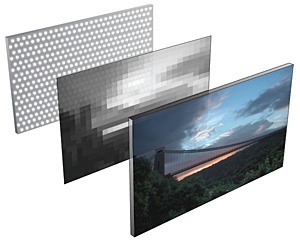 Quest Pro has dual 1800×1920 LCD panels with quantum dots and over 500 Mini-LED backlights. Mini LED is already present in the high-end PC headset Varjo Aero, and Pimax plans to use it in its standalone headsets too.
Compared to Quest 2, Meta claims the quantum dots enable a 30% wider color gamut and the Mini-LEDs deliver 75% more contrast.
IPD Adjustment
Each person has a slightly different distance between their eyes – their interpupillary distance (IPD). If a headset's lenses aren't closely aligned with your eyes, the image can be blurry and it can even cause eye strain.
Quest 2 only offers three preset lens separation distances: 58mm, 63mm, and 68mm. Quest Pro's lenses are stepless, apparently supporting interpupillary distances (IPDs) of 55-75mm.
You move the lenses manually with your fingers, but eye tracking (see below) is used to guide you to get the perfect setting for your eyes.
XR2+ Chip & 12GB RAM
Current standalone headsets – including Quest 2, Pico 4, Vive Focus 3, and Lynx R1 – use Qualcomm's Snapdragon XR2 chipset, recently retroactively labeled XR2 Gen 1.
Quest Pro is the first headset with Snapdragon XR2+ Gen 1. XR2 has the RAM stacked on top of the chip, whereas XR2+ has the RAM to the side to enable better thermal dissipation and thus higher sustained performance.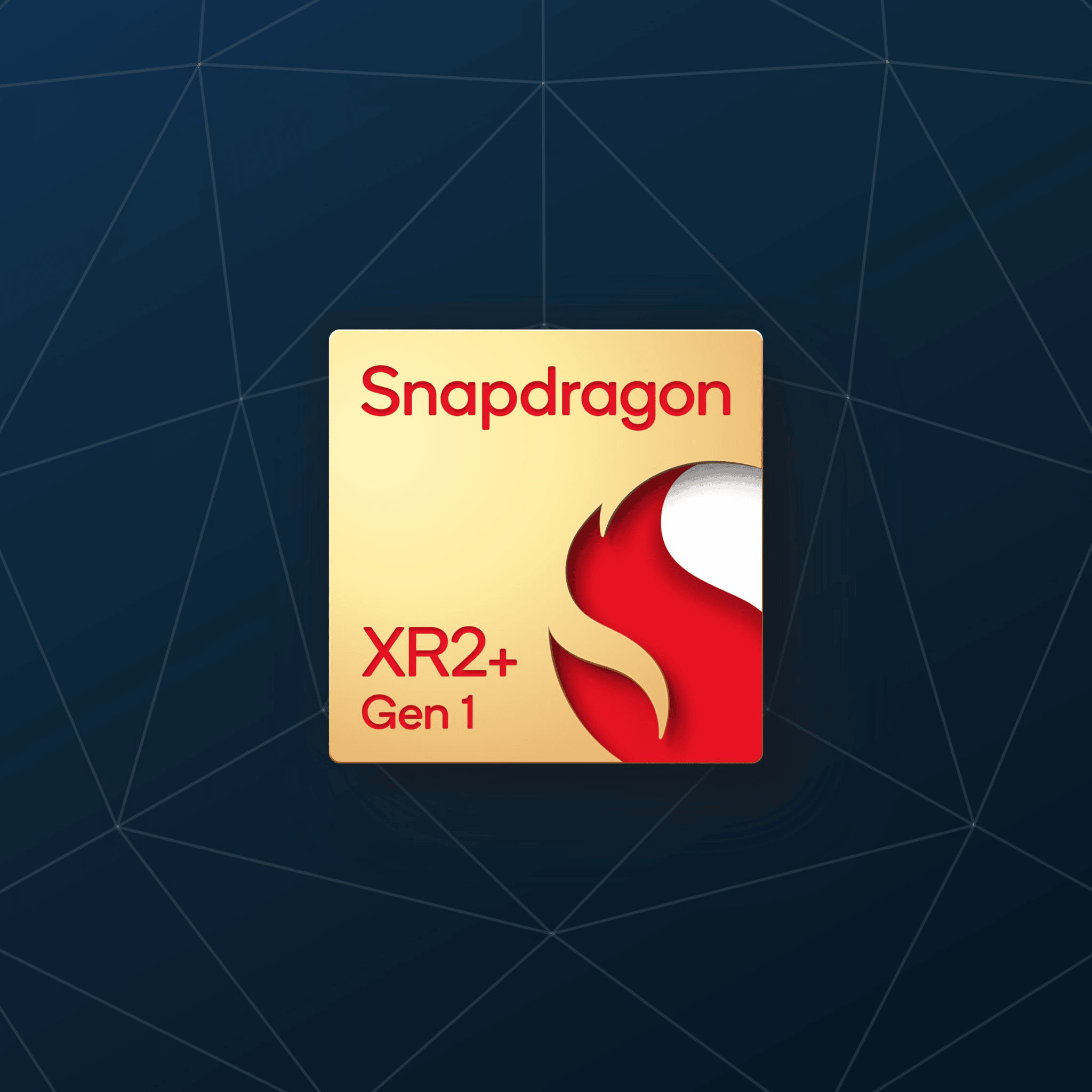 Meta said Quest Pro has "50% more power than Quest 2 with better thermal dissipation, resulting in significantly better performance". However, a Meta representative told UploadVR that figure "refers to the increased SoC power that supports additional sensors and new use cases", and apps not using these new features will only have "a little more performance headroom".
Quest Pro has 12GB RAM, double Quest 2's 6GB. For comparison, Pico 4 and Vive Focus 3 have 8GB.
3D Color Passthrough For Mixed Reality
Quest Pro's flagship new feature is color passthrough for mixed reality.
Quest 2's passthrough mode was originally only intended for Guardian setup, since the cameras are low resolution and don't output color.
Like with Quest 2 the passthrough is 3D, reconstructed from the multiple sensor inputs with image processing algorithms – though as with Quest 2 we did notice some geometric distortion in our hands-on.
Eye Tracking & Face Tracking
Quest Pro includes Eye Tracking and Face Tracking, so your real-time gaze and facial expression are mapped to your avatar. For privacy reasons both features are optional.
Eye Tracking uses one camera per eye. If you turn it on you're guided to set the lens separation precisely for your IPD, and Eye Tracked Foveated Rendering is enabled – the technique where only the small region of the display you're currently looking at is rendered in full resolution, thus freeing up performance or allowing for a higher base resolution, since the rest is lower resolution. However, Meta CTO Andrew Bosworth cautioned that given the overhead of eye tracking, the result is actually a "relatively minor optimization".
Face Tracking uses three cameras: one for your upper face and two for your lower face. In theory this should provide higher fidelity face tracking than HTC's one camera add-on for Vive Focus 3.
Improved Audio & 3 Microphones
Like all standalone headsets, Quest Pro has speakers built into the strap. Quest Pro's speakers have a half-octave deeper bass tones and "crystal clear midrange" compared to Quest 2, which Meta claims "make conversations more natural sounding" and "music sound better".
Quest Pro's speakers are also more directional than Quest 2's, reducing sound leakage by 10 decibels so that other people standing near you can't as easily hear what you hear.
Quest Pro has a 3 microphone array, 1 more than other standalone headsets. Meta claims this enables 20% better noise canceling and "advanced beamforming" compared to Quest 2.
Wi-Fi 6E & Improved Antennae
Quest Pro has Wi-Fi 6E support, which Meta says will arrive in a software update early next year. Wi-Fi 6E adds the new 6 GHz frequency band. The higher frequency, compared to the existing 2.4 GHz and 5 GHz bands, allows for higher bandwidth and less interference from other devices – though it can't travel as far or penetrate walls as well.
Meta claims Quest Pro's Wi-Fi antennae deliver twice the bandwidth of Quest 2's, which enables improved quality streaming from your PC.
Quest Pro also supports Bluetooth 5.2.
Rear Battery & Wireless Charging
Like Pico 4 and Vive Focus 3, Quest Pro's battery is housed in the rear of the strap. Quest 2's battery is in the visor, which adds to the front-heavy feeling.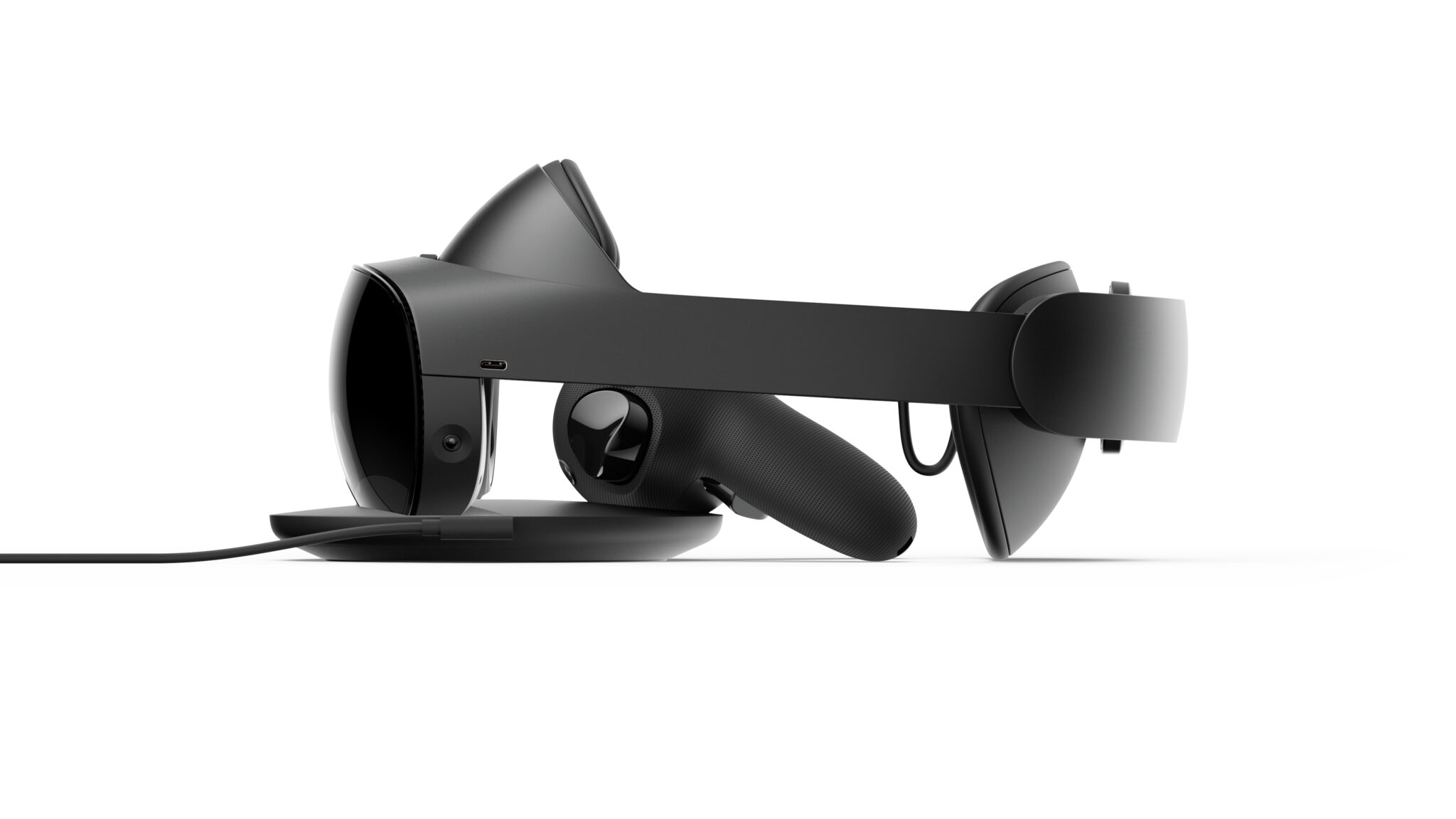 Quest Pro can be charged via the USB-C port on the side if you want, but it comes with a dock for wireless charging of both the headset and controllers. Leaving it on the dock lets it automatically download updates so that it's ready to go whenever you need it.
Meta claims the battery lasts between 1 and 2 hours depending on the content. That's notably lower than other standalone headsets.
Self-Tracking Controllers
The included new Touch Pro controllers are self-tracking, with three cameras and an onboard chipset, meaning tracking works at any angle regardless of where the headset is facing. Included stylus tips attach to the bottom so they can act as pens to draw on virtual whiteboards.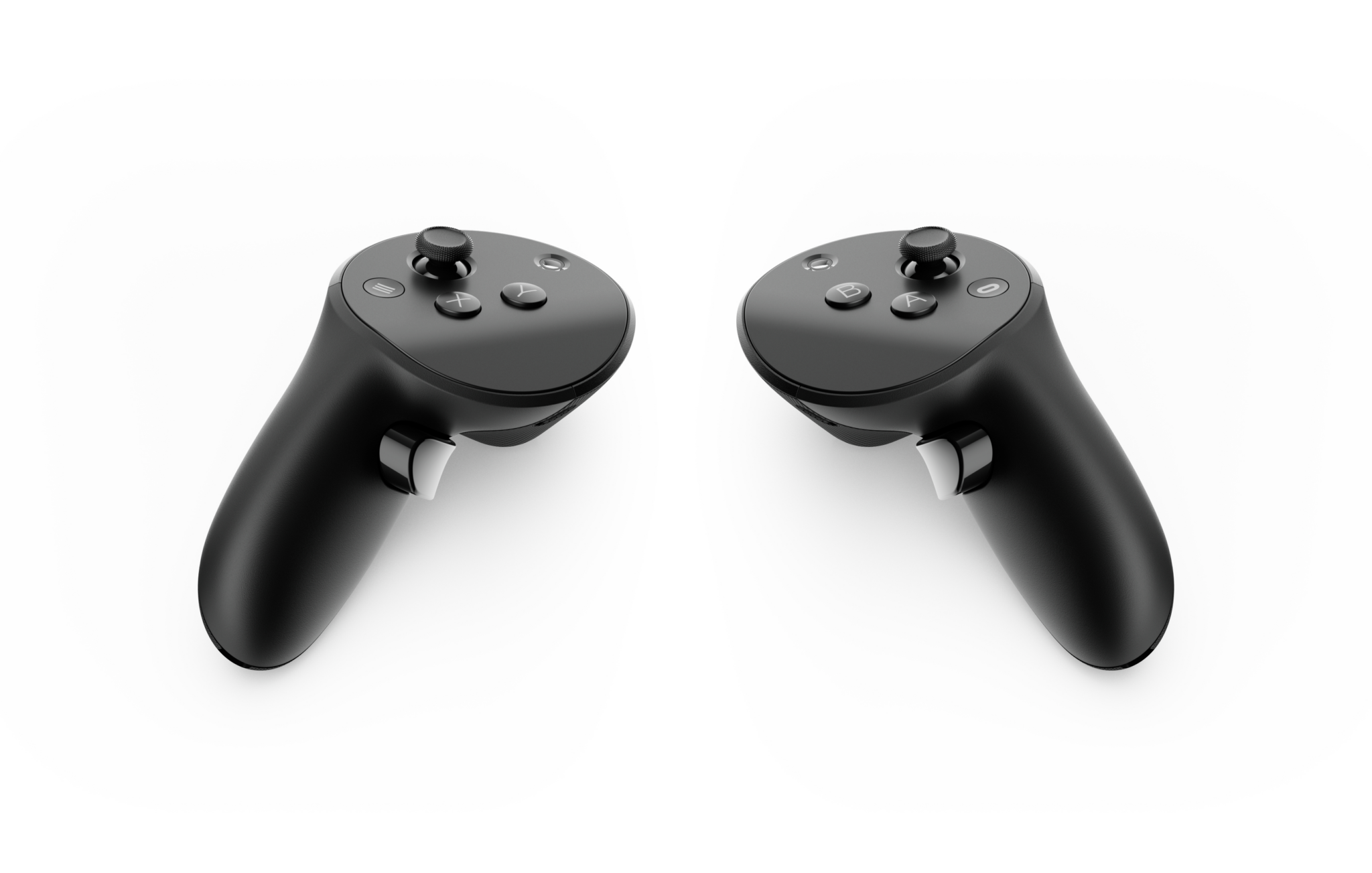 They have "new localized and VCM haptics upgrades" which Meta says provide "a wider and more precise range of feedback" compared to Quest 2. Meta claims the controller battery should last up to 8 hours.
Touch Pro controllers will also be available for Quest 2 owners later this year for $300.