iFixit disassembled Meta's new headset to assess its repairability and find out what's inside.
Quest 3 has a 40% slimmer visor compared to Quest 2, enabled by the use of pancake lenses which require a much shorter gap between them and the display panels. Quest 3 also has a larger battery - 19.44Wh vs Quest 2's 14Wh - to power its more powerful chipset and sensor suite of two color cameras, four tracking cameras, and a depth projector.
iFixit's teardown shows that the combination of the slimmer visor and larger battery means the battery now takes up almost all the internal component space when the front plate is removed.
Some other headsets such as Quest Pro and Pico 4 house the battery in the rear padding of the strap to remove the weight from your face, and Apple Vision Pro has a tethered external battery to remove the weight from your head entirely.
iFixit also tore down Quest Pro last year. Interestingly, they found that when removed, Quest 3's depth projector fits exactly into the empty slot on Quest Pro, which was supposed to have one until Meta removed it just a few months before launch. iFixit reports that the ribbon cable even fits the connector on the Quest Pro's board.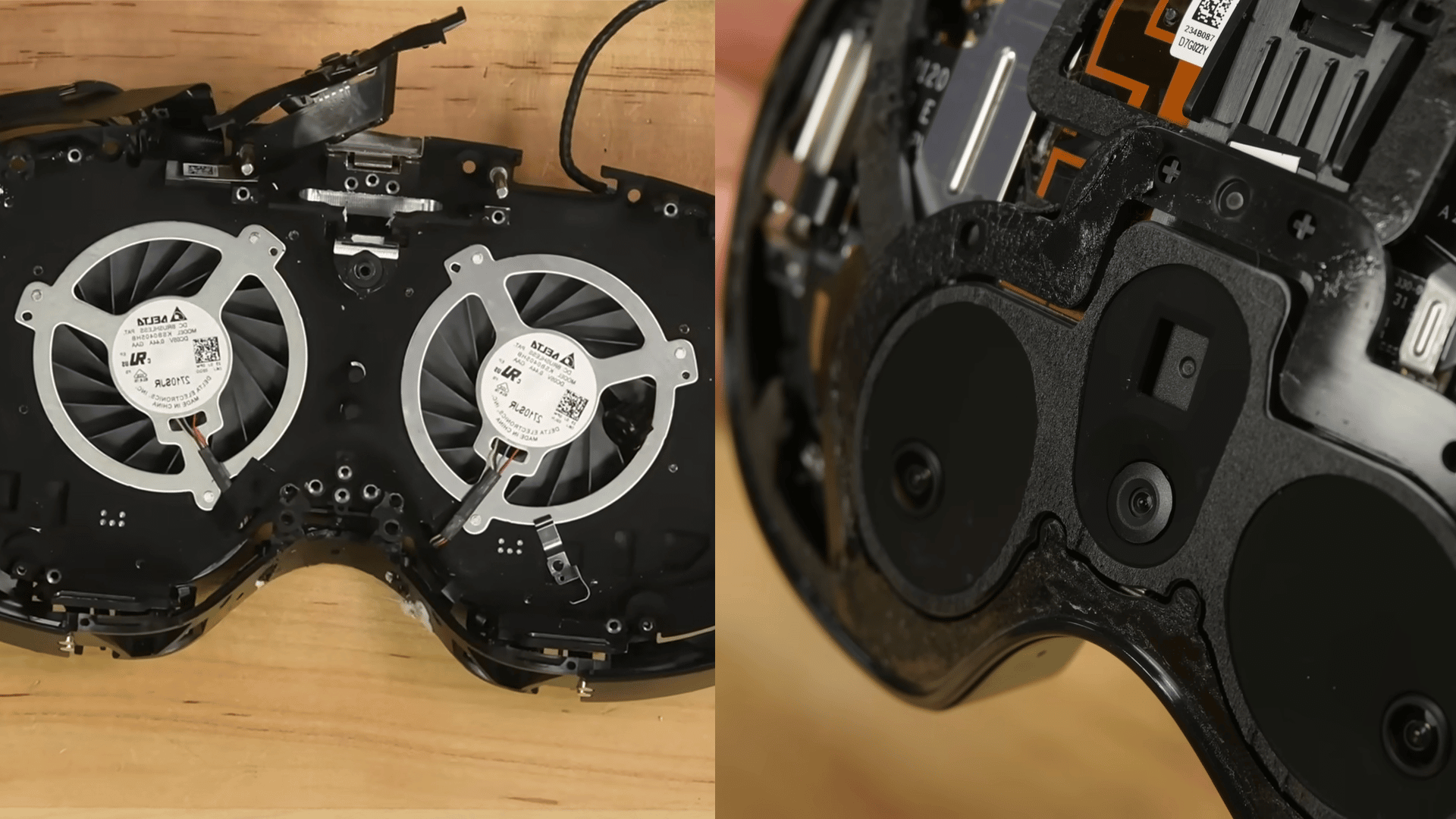 iFixit gave Quest 3 a 4/10 for repairability, citing the lack of a repair manual, spare parts, or repair-conscious design. We highly recommend you watch the full teardown video for an interesting and detailed look at the components and internal engineering of Meta's new headset: