Meta Quest 3 showed up on the October Steam Hardware Survey - but there are two important caveats to note.
The Steam Hardware & Software Survey is offered to a random sample of Steam's user base each month. If you accept, it uploads a list of your PC specs and peripherals to Valve, as well as any headset used on SteamVR.
Quest 3 was used by 0.15% of SteamVR users sampled in October, compared to 39.69% for Quest 2 and 0.35% for Quest Pro.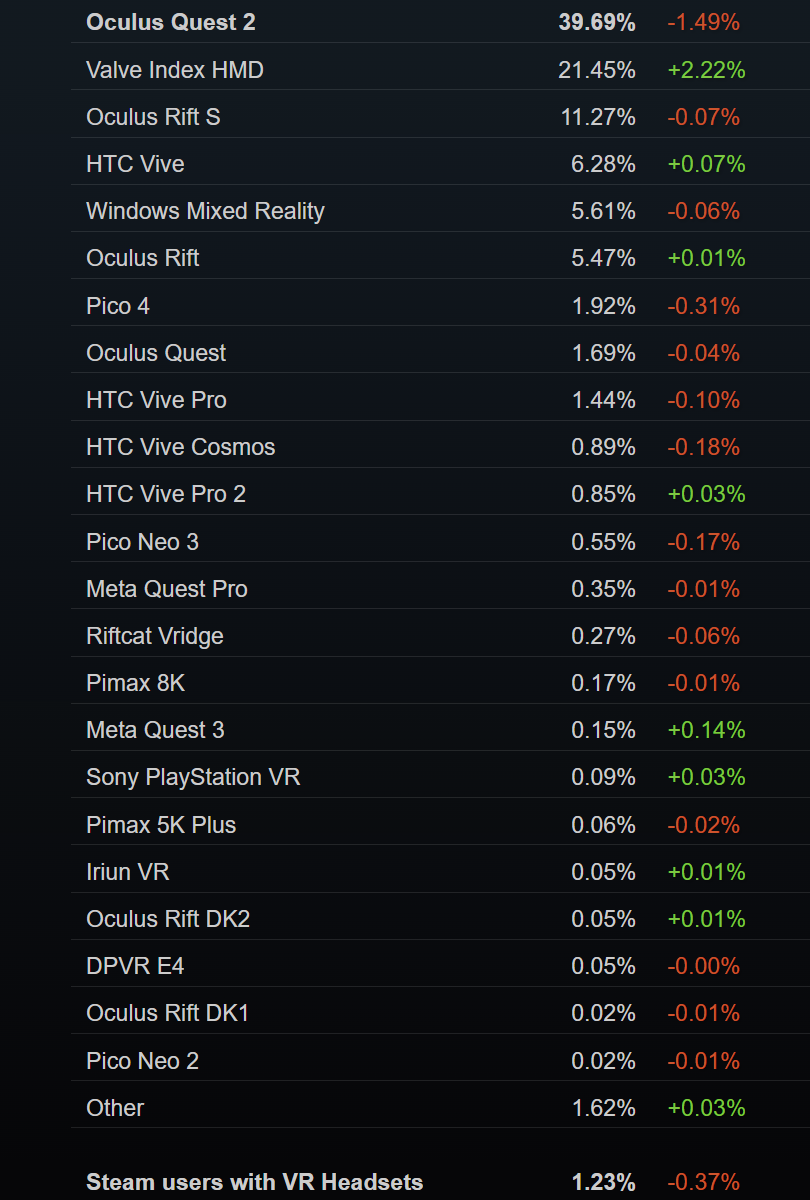 However, there are two important caveats to this 0.35% figure.
Quest has a built-in feature to act as a PC VR headset called Link, but many people use the third-party alternative Virtual Desktop as it has more features and, for some people, works more reliably. Virtual Desktop's developer Guy Godin confirmed to UploadVR that the public version of the app currently reports Quest 3 to SteamVR as Quest 2. The beta version correctly reports it as Quest 3, but very few people are running it.
That means the Quest 3 figure on the Steam Hardware Survey for the most part only includes those using Link, and as there's no estimated release date for Virtual Desktop's next update this could continue well into November.
The other caveat is that Quest 3 didn't release until October 10, so it didn't even have a full month to contribute to the survey.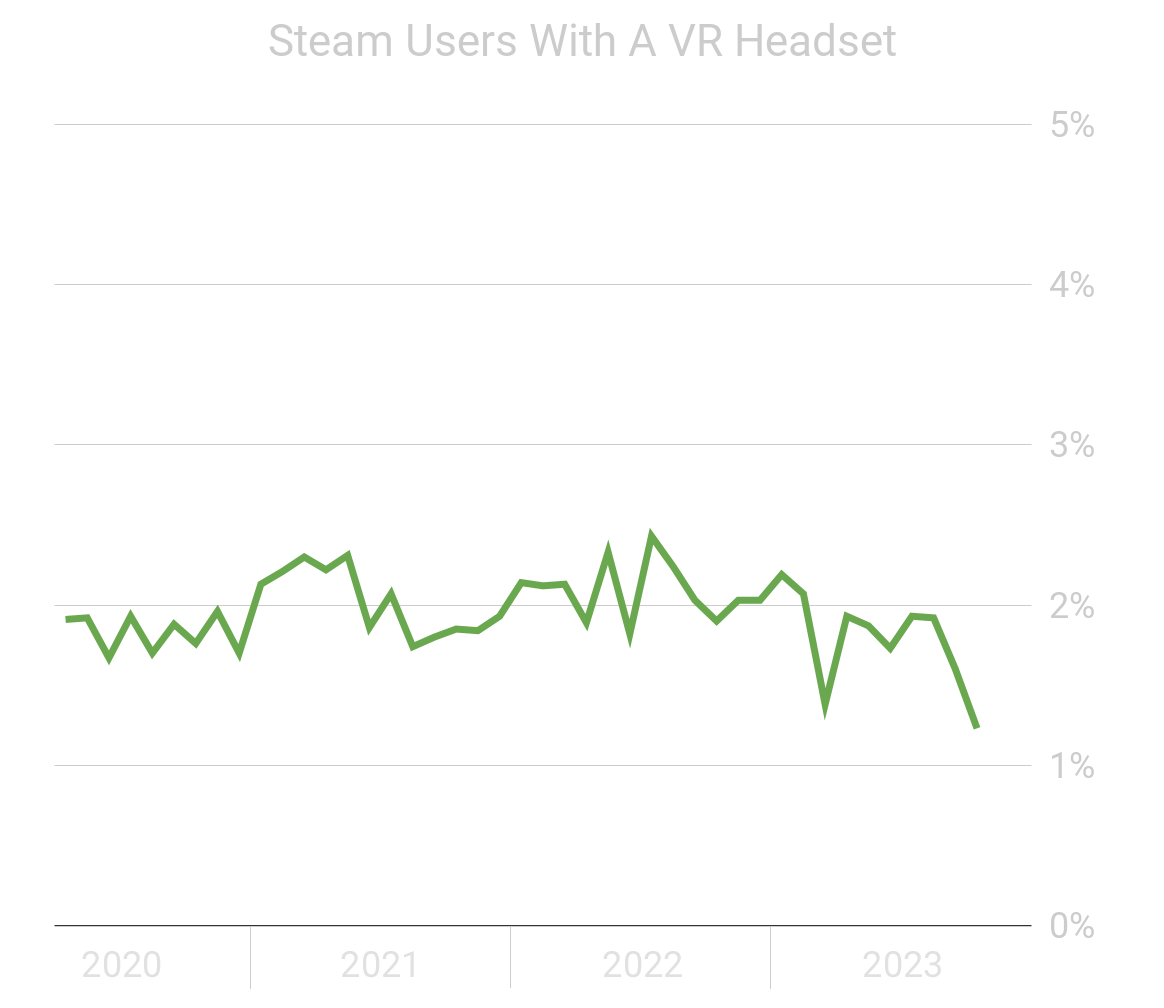 The overall Steam users with VR Headsets figure declined to the lowest in years, down to 1.23%. But this is likely due to an anomalous influx of non-VR Simplified Chinese users of Steam, an issue that has affected the survey in the past.