Like most PlayStation fans, we dream of playing an Uncharted game within virtual reality in the future. That won't be possible for some time, but Sony has recently explained how you can play the most recent entry with the help of PlayStation VR.
In a new blog post from Sony Interactive Entertainment Japan (SIEJ), the company provided a brief look at PS VR's cinematic mode, which will allow you to play almost any normal PlayStation 4 game and even watch movies within the headset. Going hands-on with the mode, SIEJ first played Naughty Dog's latest smash hit, Uncharted 4: A Thief's End (better named in Japan as Uncharted: Pirate King and the Last of the Treasure).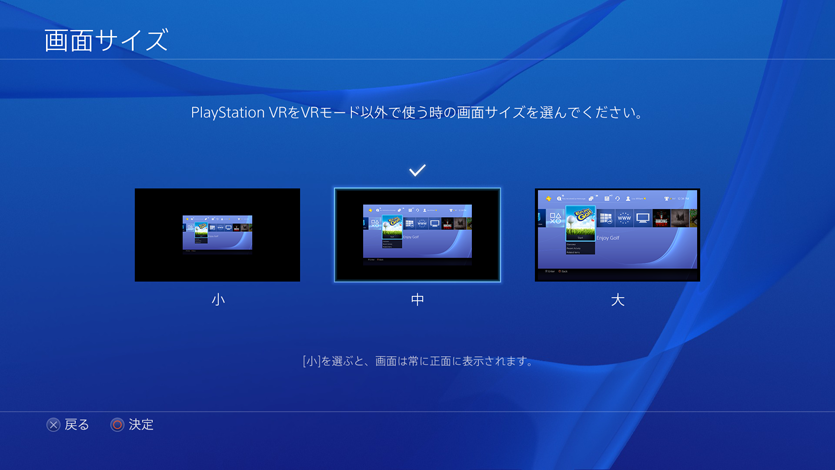 In a detailed write-up, it's revealed that that PS VR's cinematic mode will offer three screen sizes; large, medium and small. Apparently the large mode is the equivalent 226 inches, making it much larger than any commercial television set and bringing it in line with a movie theater. Apparently the screen didn't even fit in the player's entire field of vision at first and they had to move so that it did.
The medium setting is the default option, and immerses you in a dark virtual space. The screen will fit your field of view. The small screen might sound a little pointless at first, but it looks as if the screen follows the user's gaze in this case, thus allowing them to lie down etc.
While this is an undeniably great feature, you'll still have to contend with the dreaded screen door effect that features in all VR headsets. This refers to the user being able to see the space between pixels when looking at the headset's display. It's an issue that will be removed as display resolutions improve, but it may mean you prefer viewing your 2D content on a standard screen in the meantime.
Brilliantly, it sounds like you can use this mode even if you don't have your own monitor at home. In theory, you could buy a PlayStation 4 and a PS VR unit and not even need a television. We'd love to see Sony add other features in the future; wouldn't it be great if developers built virtual theaters for their non-VR games for us to immerse ourselves in?
Later on in the blog it's also confirmed that PlayStation 4 and PS VR will support 360 degree images and video content, seemingly through a native app.
We're still yet to find out how other PlayStation 4 features like trophies will work with PlayStation VR. Expect to find out much more as the kit moves towards its October 13th release date.