The Pico 4 spring bundle offers four free VR games like Peaky Blinders: The King's Ransom for new headset owners, and that's available until July 21.
Available for all new Pico 4 headsets bought from April 6 until July 21, 2023, this latest bundle doesn't discount the 128GB or 256GB models, but automatically adds four new games upon logging into a new Pico account. Alongside Peaky Blinders: The King's Ransom, new buyers will receive Les Mills Bodycombat, Golf 5 eClub and Wander.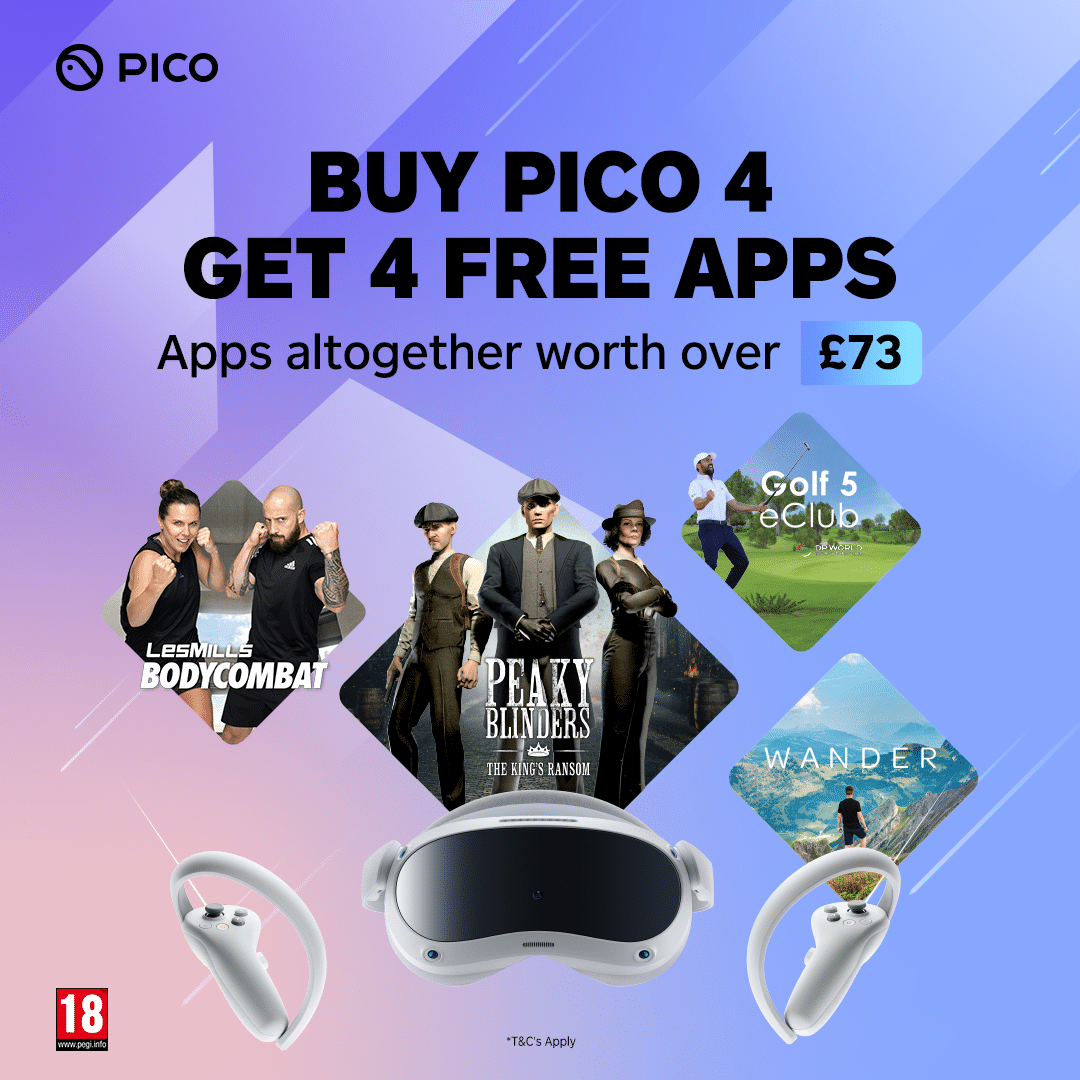 It follows from the Pico 4 holiday bundle last December, which similarly offered six new games if you bought a new headset before January 6. Alongside Les Mills Bodycombat, that came with After The Fall, Walkabout Mini Golf, Ruinsmagus, Shores of Loci and All-in-One Sports VR.
Pico 4 is available in Europe, Japan, and South Korea, costing £379 / £449 for 128GB /256GB storage. A United States release remains unconfirmed, though recent reports claim parent company ByteDance halted the US Pico 4 launch, allegedly due to the congressional hearing regarding a potential ban over TikTok.