In a move that will shock absolutely no one, Pico 4 now has a TikTok app.
If you're not aware, ByteDance is the Chinese tech giant behind TikTok, and in mid 2021 it acquired Pico. While Pico previously focused mainly on businesses, less than a year after the acquisition it launched its existing headset to European consumers as a beta test, then a few months later launched Pico 4.
What's surprising is how limited the TikTok integration has been on Pico until now though. You can upload screen recordings to TikTok for example, but you can't stream to it. And before now, in the general Pico Video app you could only swipe through the feed and like videos, you couldn't access most app features like categories, search, comments, or messages.
The new TikTok app for Pico appears to just be the regular 2D Android phone app, unmodified with all its functionality, floating in front of you on a giant virtual phone screen. You can hold your controller trigger to drag to swipe or just use the thumbsticks.
Given Pico 4's balanced design and high resolution screens paired with pancake lenses, it's not a terrible way to watch TikTok. Still, it's unlikely to be a reason for anyone to buy the €430 headset.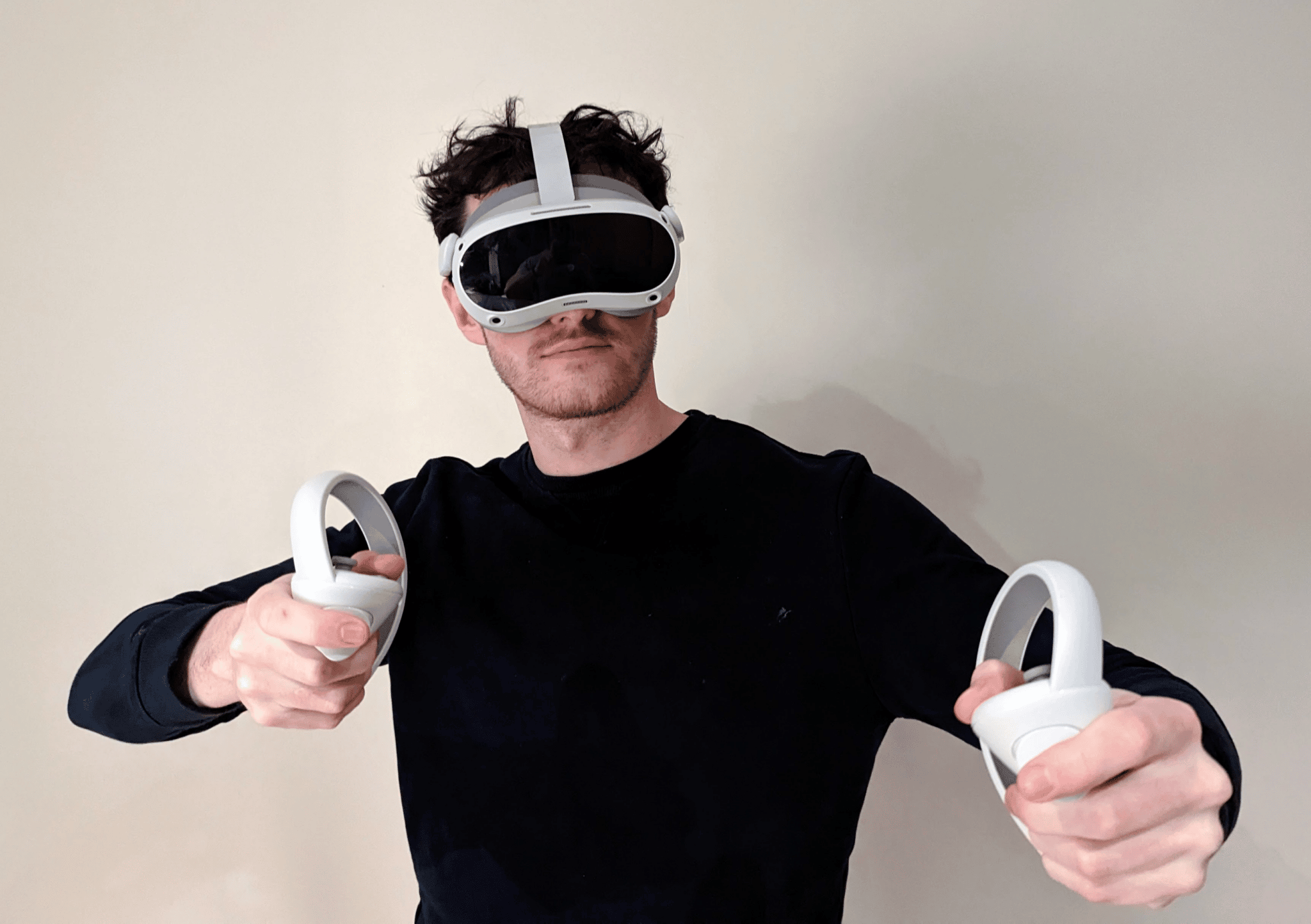 Pico 4 still isn't sold in North America, and in Europe and Asia it no longer has the hardware specifications advantage over Meta with the release of Quest 3. At €430, Pico 4 is priced closer to the €350 Quest 2 than the €550 Quest 3 though, so is still an appealing option for some people, especially given it essentially comes with an Elite Strap built-in.