An effort to standardize certain aspects of VR and AR applications gains wide industry support today with the release of version 1.0 of the OpenXR specification.
The cross-platform OpenXR application programming interface is poised to simplify the deployment of VR and AR applications across a wide range of systems. Microsoft already released an OpenXR runtime for Windows Mixed Reality headsets, Oculus is releasing its own implementation, according to the Khronos Group, and Epic Games will support OpenXR with its Unreal Engine toolset. There's also an open source implementation available as well.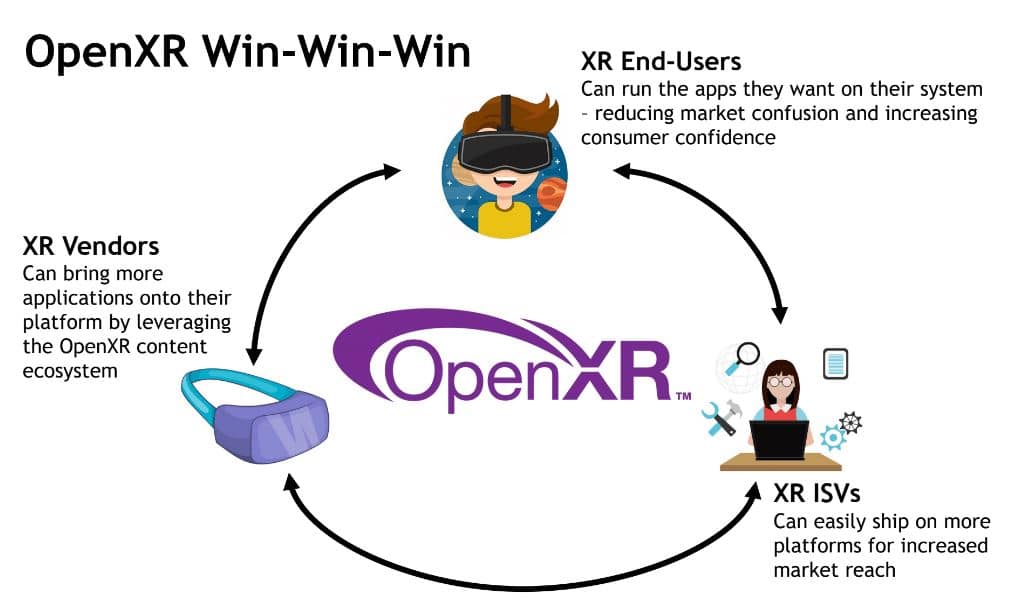 "This API will allow games and other applications to work easily across a variety of hardware platforms without proprietary SDKs," said Valve's Joe Ludwig in a prepared statement. "Valve is happy to have worked closely with other VR industry leaders to create this open standard, and looks forward to supporting it in SteamVR."
The API covers view configuration, the handling of layers, how to track real and virtual objects and their relative motion, and more. At SIGGRAPH Epic, Microsoft and Varjo are showing cross-platform XR applications using the same OpenXR API.
"The working group is excited to launch the 1.0 version of the OpenXR specification, and the feedback from the community on the provisional specification released in March has been invaluable to getting us to this significant milestone," said Brent Insko, OpenXR working group chair and lead XR architect at Intel, in a prepared statement. "Our work continues as we now finalize a comprehensive test suite, integrate key game engine support, and plan the next set of features to evolve a truly vibrant, cross-platform standard for XR platforms and devices. Now is the time for software developers to start putting OpenXR to work."