Both Rift and Gear appear to have had a pretty solid seven days with some notable new releases, some of which are exclusive and some of which are appearing on both platforms and on the Vive as well. For action-starved VR fans we've got archery on Gear VR, while explorers will want to prepare themselves to head back in time on Oculus Rift. There's also the latest from Steam, and a Gear/Rift game that's the same price on both platforms, which is something of a first if we're not mistaken.
Check out the latest releases for the Oculus Rift and Gear VR down below!
Ad Exitum, from Since Idea Games –
Release Date: 05/13/16, Price: $14.99 (Oculus Rift)
Okay so this one released late in the day last week, meaning we missed it off of our round-up. Judging by Steam user reviews that might not have been such a big mistake, but we'll let you make your mind up for yourself. This is a first-person game set in a maze, the exit to which you must unlock by gathering blood stones. The puzzles will become increasingly dangerous as you do this, though, so tread carefully.
Casino VR Poker, from Casino VR – 
Release Date: 05/18/16, Price: Free (Gear VR)
You can expect the VR scene to fill up with gambling games in the coming years; there's a lot of potential to breathe new life into this genre. For now, though, Casino VR has prepared this free take on poker for Gear VR. Full multiplayer support is included, with avatars appearing as floating heads. It doesn't look like you can bet really money just yet, though more features have been promised in the coming weeks. If you'd rather try this out on Rift, then a beta version is available from an official website too.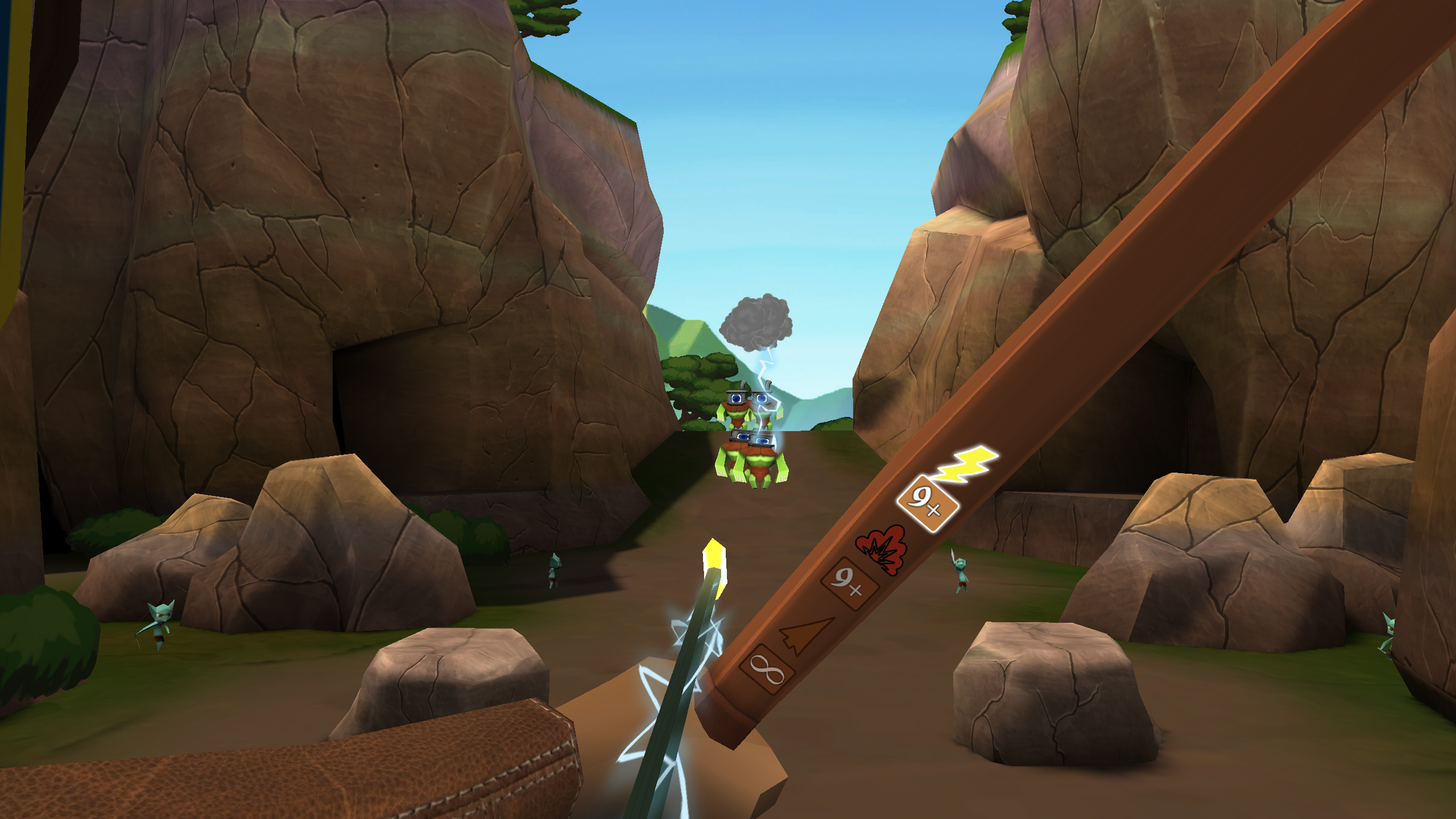 Archer E. Bowman, from voidALPHA – 
Release Date: 05/18/16, Price: $7.99 (Gear VR)
This might well be one of the first examples of an Oculus Concepts release making the transition to a full title. Archer E. Bowman launched in its early access state on Gear VR last December but is now available as a finished product. This first-person shooter has you using a bow and arrow to defend your kingdom from monsters and travelling the land to unlock new types of attacks and rise to the mantle of Champion of the Realm.
Assetto Corsa, from Kunos Simulazioni – 
Release Date: 05/18/16, Price: Oculus Rift ($44.99)
Technically Assetto Corsa has had Oculus Rift support for a while and it's still not as official as it could be, but the popular racing simulator has upgraded that support to SDK version 1.3 for its 1.6 update this week. You've already got plenty of options when it comes to VR driving, but Assetto Corsa has already been praised by critics and fans alike for its lifelike racing featuring a huge number of cars and tracks. Maybe you won't have to wait for Gran Turismo Sport after all.
Please, Don't Touch Anything, from BULKYPIX – 
Release Date: 05/19/16, Price $8.99 (Oculus Rift and Gear VR)
Following in the footsteps of Schell Games' Orion Trail, Please, Don't Touch Anything is another VR update of a 2D game. The original was, quite literally, an experimental project in which you tamper with a control panel you've been instructed not to touch. The VR version rebuilds that panel and its surroundings in 3D, giving you more options to tinker with. Each unpredictable action can unlock a new ending, which you'll want to try and gather all of. You can bet you won't see anything like this elsewhere in the VR portfolio.
Time Machine VR, from Minority Media – 
Release Date: 05/19/16 Price, $29.99 (Oculus Rift)
There's a lot we can see the developers of the incredibly emotive Papo & Yo doing with VR, but for its first project it's chosen something quite different. This first-person adventure has you travelling back in time to the prehistoric age to learn about aquatic dinosaurs in order to save a future in which an ancient virus is melting Earth's ice caps. It's a crazy plot, but Time Machine VR's real magic is in getting up close with some long-extinct creatures, some of which may not be so friendly.
bloxyz, from Svution –
Release Date: 05/19/16, Price: $6.99 (Oculus Rift)
bloxyz boldly crowns itself "the ultimate VR puzzler". Granted it doesn't have much competition yet, but it's nice to see developer Svution tout itself so confidently. That said, the team doesn't actually explain how to play what looks like a sort of 3D, VR take on Tetris. It seems that players have to clear a 3 x 3 grid by filling each space up with falling blocks that arrive in different shapes and sizes. Okay, so maybe exactly like a VR Tetris, then.