We went into Oculus Connect this year fully expecting an update on the company's prototype standalone VR headset, codenamed Santa Cruz. As it turns out, we got more than we bargained for.
While Santa Cruz remains in the development stages, Oculus has an all-new standalone device to show off this year. Oculus Go, as the kit is named, is designed to be a cheap and accessible VR entry point that doesn't need a smartphone or a PC to run. All you need to do is pick up one of these headsets when it launches next year and you'll have everything you need to jump into VR. Exciting, no?
But what is Go really made of, and is it the right headset for you? Read on for a deep-dive on the individual elements that make up the Go.
Design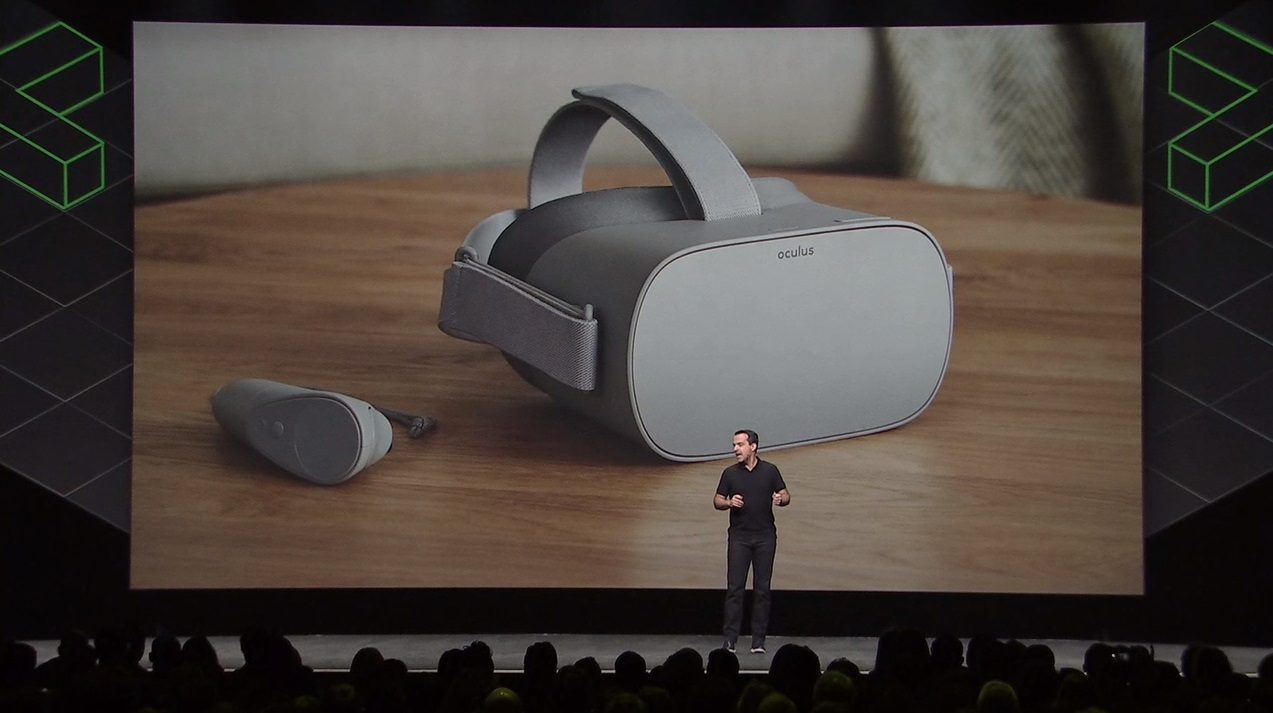 Oculus Go looks a lot like a Rift, only it's white instead of black. Though Oculus hasn't shared official dimensions just yet the company says it's "super lightweight", even with all of the computing components stored internally. The straps, meanwhile, are designed to be easily adjustable for any head shape or size. The facial interface is also comprised of a new mesh fabric designed to be breathable, feeling comfortable on your face and avoiding sweat issues.
Display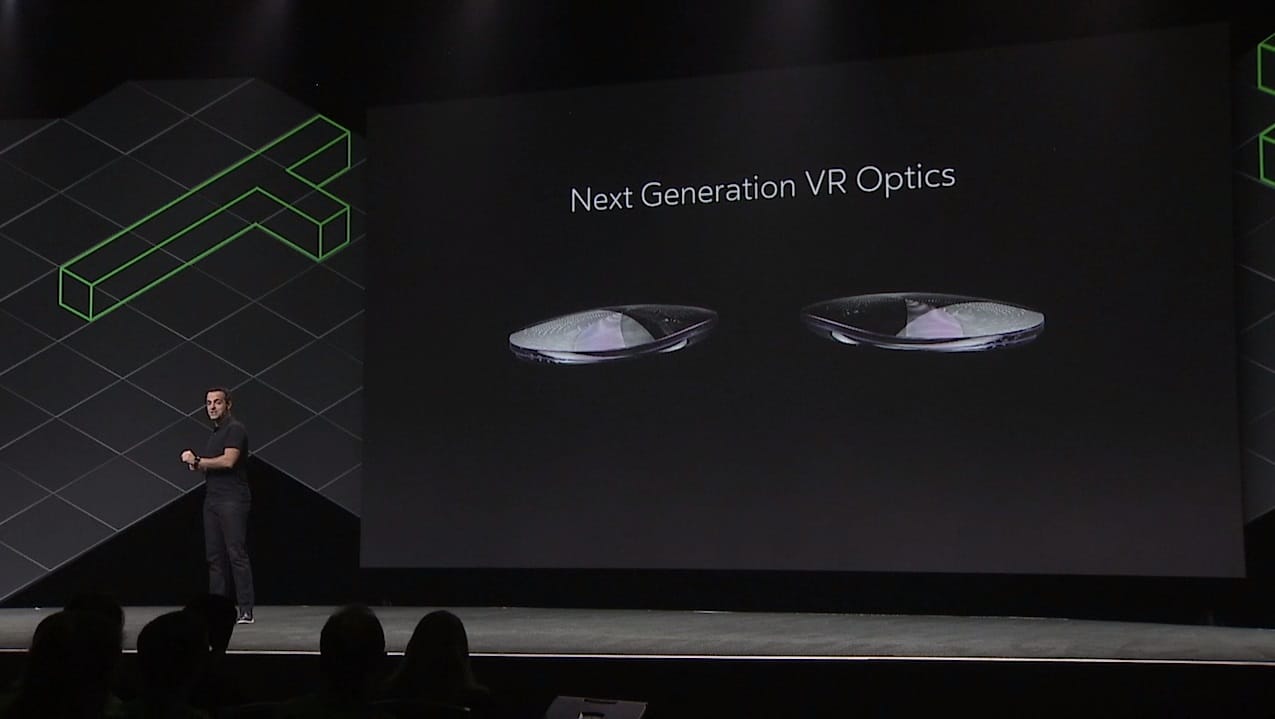 Let's move on to one of the most important aspects of any VR headset: the display. Though the overall hardware might not be as advanced as a Rift or Vive, Oculus claims Go has "the best visual clarity" of any VR headset it's made so far. The lenses, for starters, are a generation beyond those used in the Rift, offering the same field of view (around 90 degrees horizontal) but reducing the glare effect.
The actual screen, meanwhile, is a fast-switch LCD panel with a 2560×1440 resolution. That's a little less than the 2960×1440 display fitted to the Gear VR-compatible Samsung Note 8, but Oculus says the screen is "specifically optimized for VR", with a higher pixel fill factor than the OLED display used in Rift, reducing the screen door effect in which you can see the space between pixels.
Tracking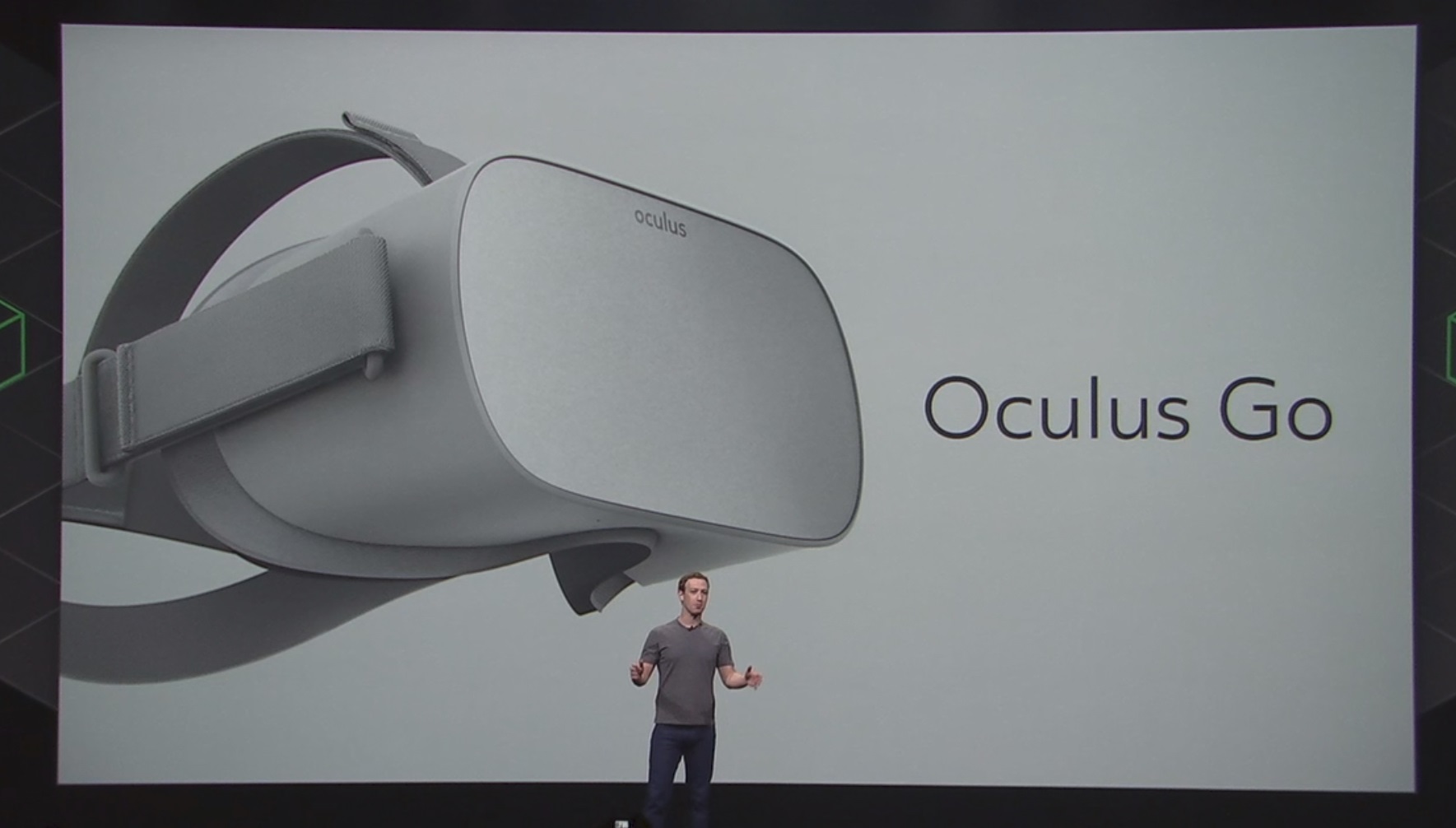 Oculus Go's tracking is essentially identical to Gear VR. That means both the headset and its compatible controller (more on that in a second) feature three degrees of freedom (3DOF). As such, you can rotate and tilt your head to look in different directions, but you won't be able to physically move it through the virtual world, which is what you'll be able to do with Santa Cruz. The same goes for the controller; you can point at the world around you but not reach into it, much like on Daydream or with Gear VR's new motion controller.
Input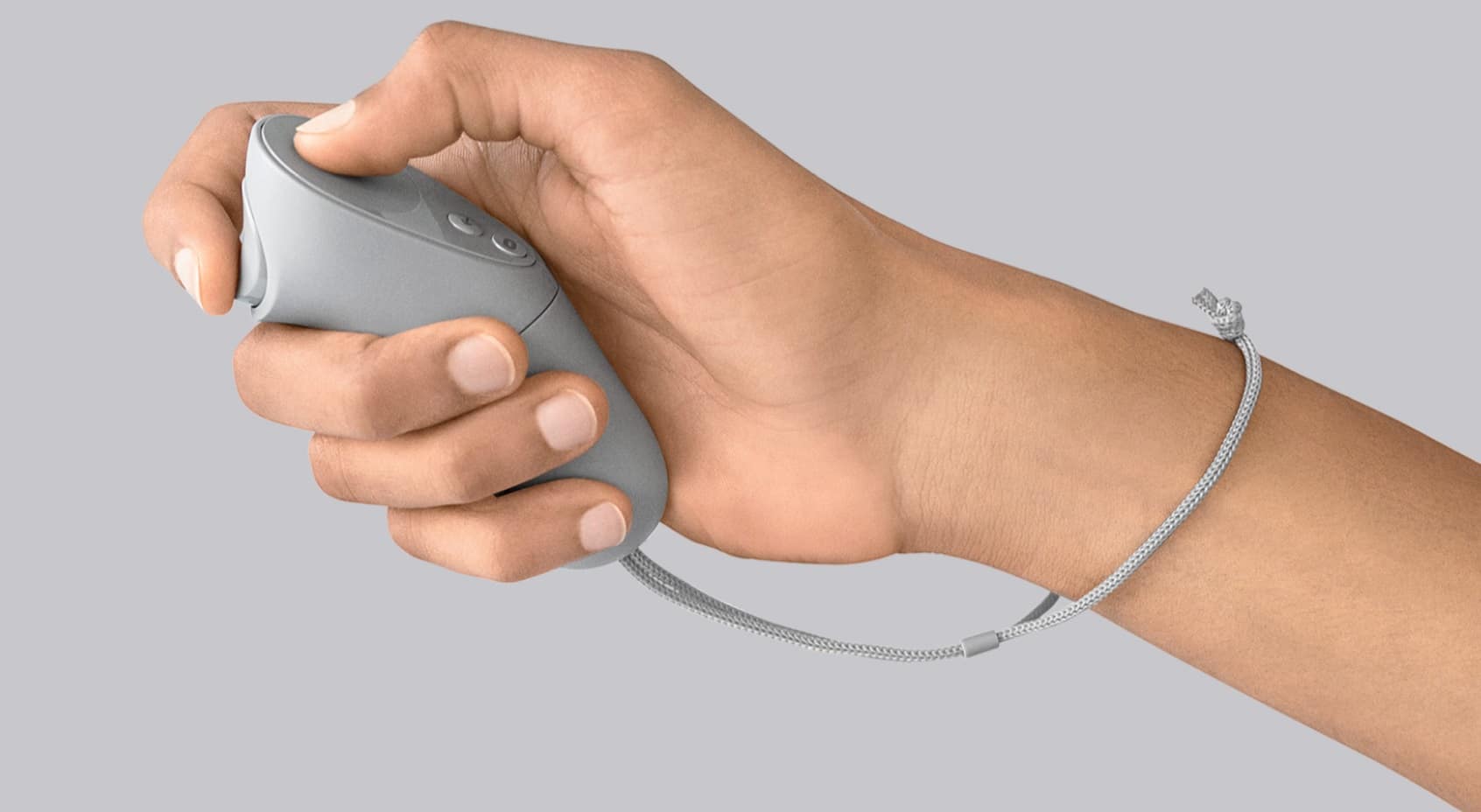 Speaking of the controller, it's very much like the one seen on Gear, with a slightly different form factor. It's still got that circular touchpad that's often used to move and select within VR, as well as a trigger for firing weapons and other interactions. Below the touchpad are the usual back and home buttons, the latter of which will transport you back to the menu with a simple click. As we said earlier, the controller used 3DOF tracking, so expect to be pointing into your virtual worlds rather than reaching in and grabbing stuff.
Audio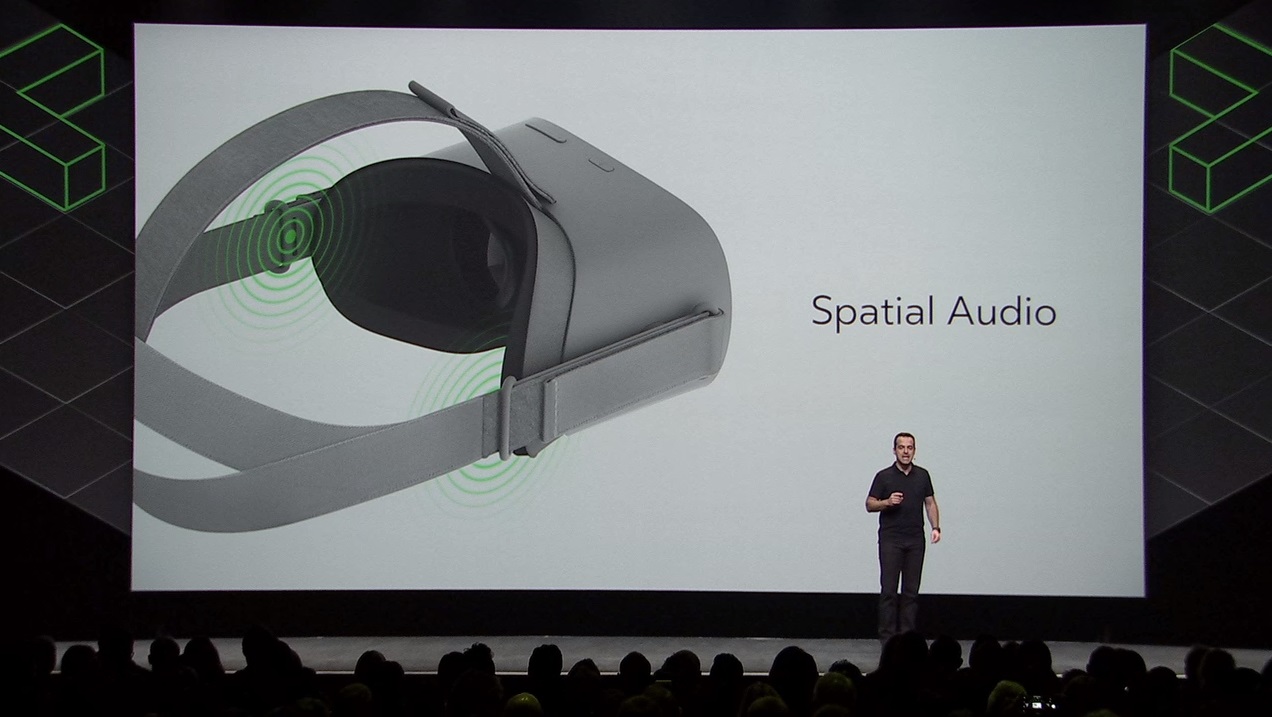 Interestingly, Go doesn't feature built-in headphones like the Rift, but instead offers spatial audio with audio drivers built into the device. This means you can switch the device between heads without having to worry about messing with headphones and checking sound is working. You can, of course, use your own headphones too.
Content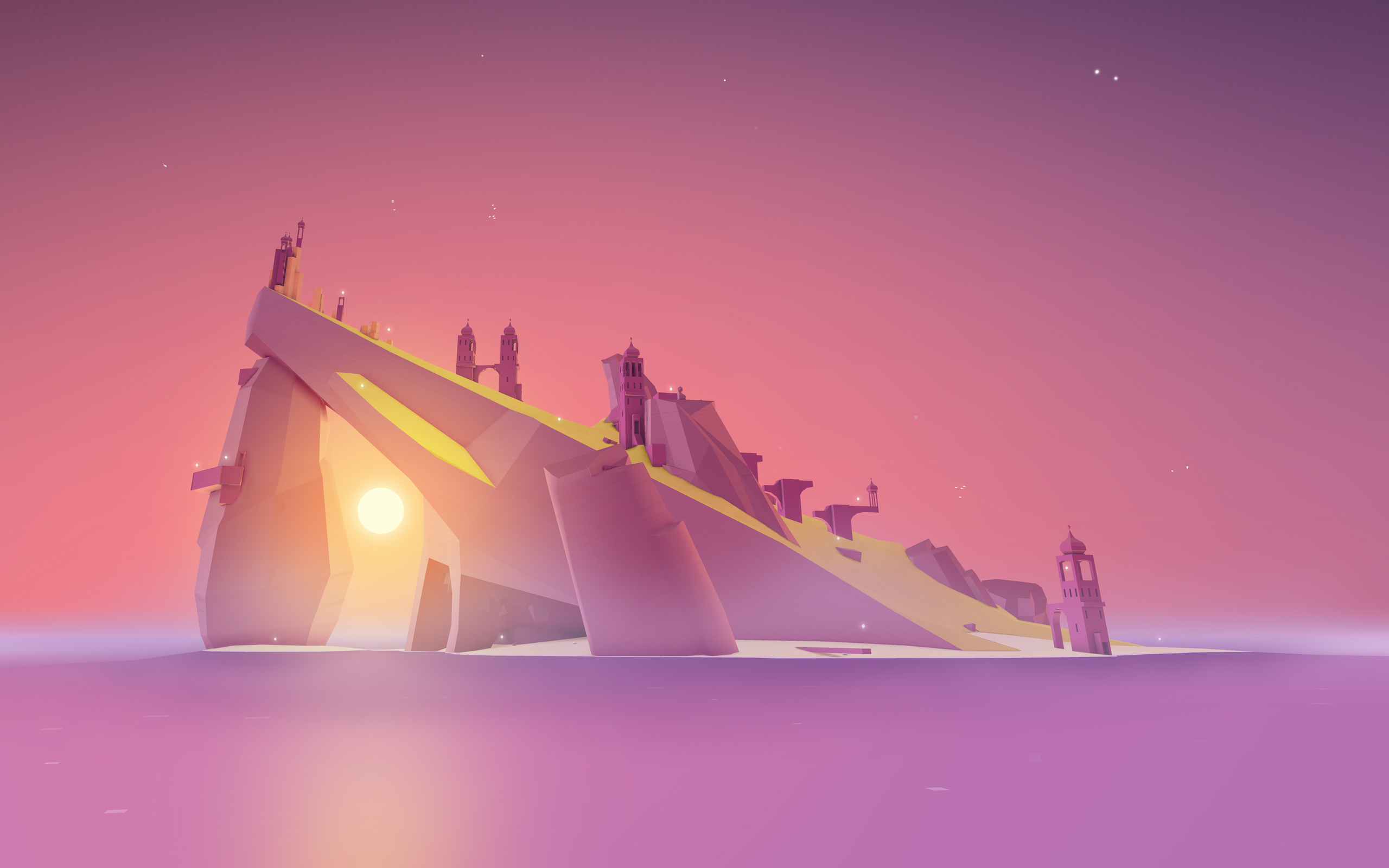 Oculus describes Go as "Binary Compatible" with Gear VR. That means anyone making a Gear VR app right now will also be able to release it on the Go without issue. As for existing content, Oculus is promising that the best of Gear VR will be available on Go from launch day. While there hasn't been an official list yet, Go's website does reveal the first handful of apps coming to the headset, including big games like Land's End and apps like Netflix. Unreal and Unity engines both already support the kit, so you can get building.
Price And Availability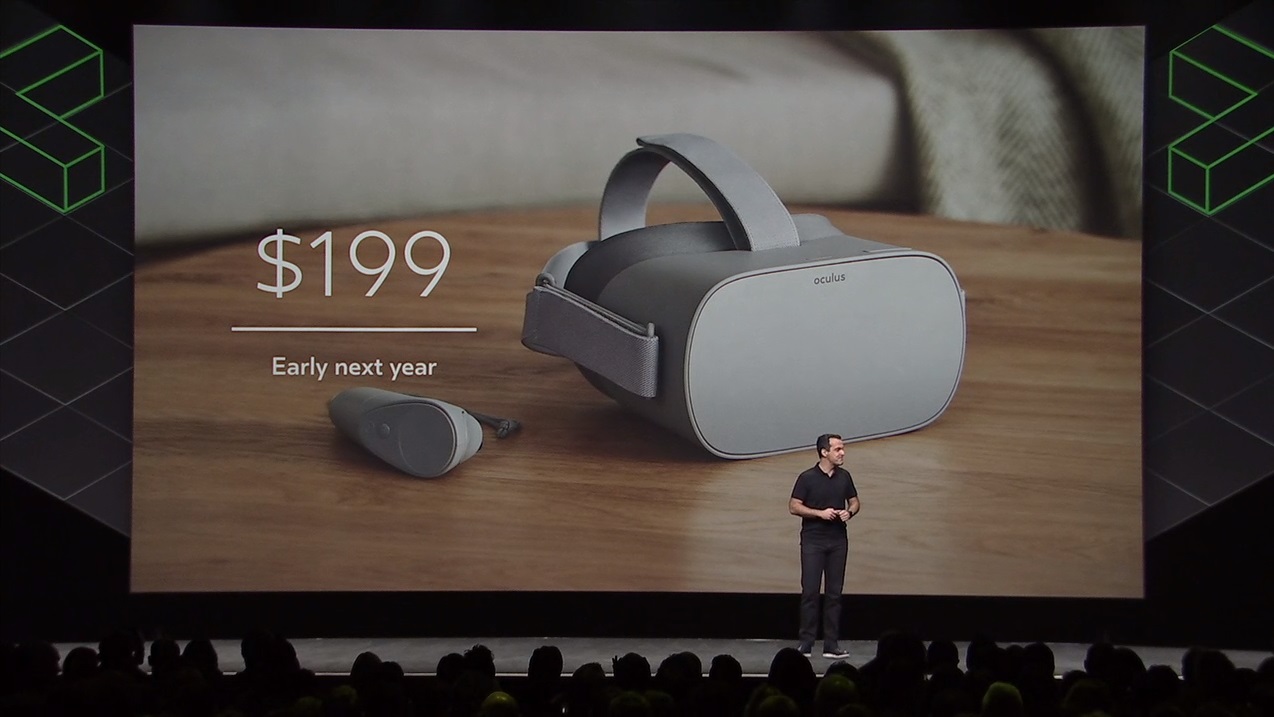 Here's the big bit. Developers will be getting Go kits as early as next month, but the consumer release is right around the corner in early 2018 and it's launching for just $199. That's all you'll need to spend to have access to the entire library content; there's no hidden costs or PC extras to worry about. This is a true all-in-one VR system that Oculus hopes will be millions more into VR to start exploring.