You'll be getting a lot of free games with your Oculus Touch controllers when they ship next month, but where should you start? Oculus has the answer.
The VR specialist today announced Oculus First Contact, another experience that will be shipping with Touch on December 6th. As the name suggests, this is intended to be your first port of call when you start using Touch, and throws you into an 80's inspired sci-fi living room, complete with your very own robot. He resembles Nintendo's R.O.B. (Robotic Operating Buddy) a little, and he'll show you how to get to grips with Touch.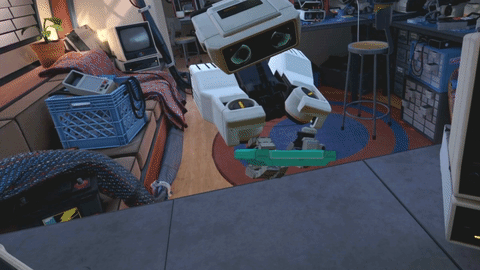 It also features a couple of other experiences, like summoning digital butterflies that will sit on your finger, and firing toy guns (though you'll be firing a lot of real ones when Touch launches).
We've reached out to Oculus to confirm that First Contact will indeed be free for all Touch customers. If so, it joins Sanzaru Games' sports minigame collection, VR Sports Challenge, Insomniac Games' wizard-battling multiplayer experience, The Unspoken, and Oculus' own online shooter, Dead and Buried, which is made in partnership with Gunfire Games. Considering Touch costs $199 and ships with an extra sensor, you should be getting quite a lot for your money.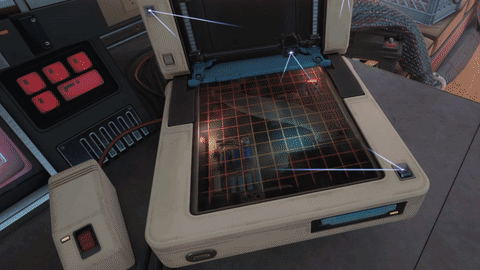 Elsewhere, Oculus announced that its Avatars concept, which lets players make a virtual representation of themselves, can be integrated into experiences from today with the launch of an SDK, though you won't be able to access them until Touch is here. Finally, the company also launched its new VR development technique, Asynchronous Spacewarp. This technique refers to VR experiences predicting the position of a headset, and creating a synthetic image frame out of it, that then displays every other frame. This allows apps to run at 45fps, with a synthetic frame bringing it up to a sort of fake 90fps.