We're still chasing around demos at Oculus Connect 5 that show us what Oculus Quest will be capable of when it launches early next year, but in the meantime we were able to take some close up photos of the controllers which are being shown with the new headset.
The controllers share the same basic buttons and thumbsticks as Oculus Touch, except that the tracking ring has been flipped to a new position so it can be seen more easily by the headset's outward-facing cameras.
The controllers are being shown with games like Superhot and multiplayer tennis during OC5, and we'll have hands-on reports as soon as we can gather together our thoughts. Oculus Quest doesn't launch until early next year but, at $400 with more than 50 games at launch, it is likely to hit a sweet spot between price and capabilities that will see a number of great PC games ported to standalone VR.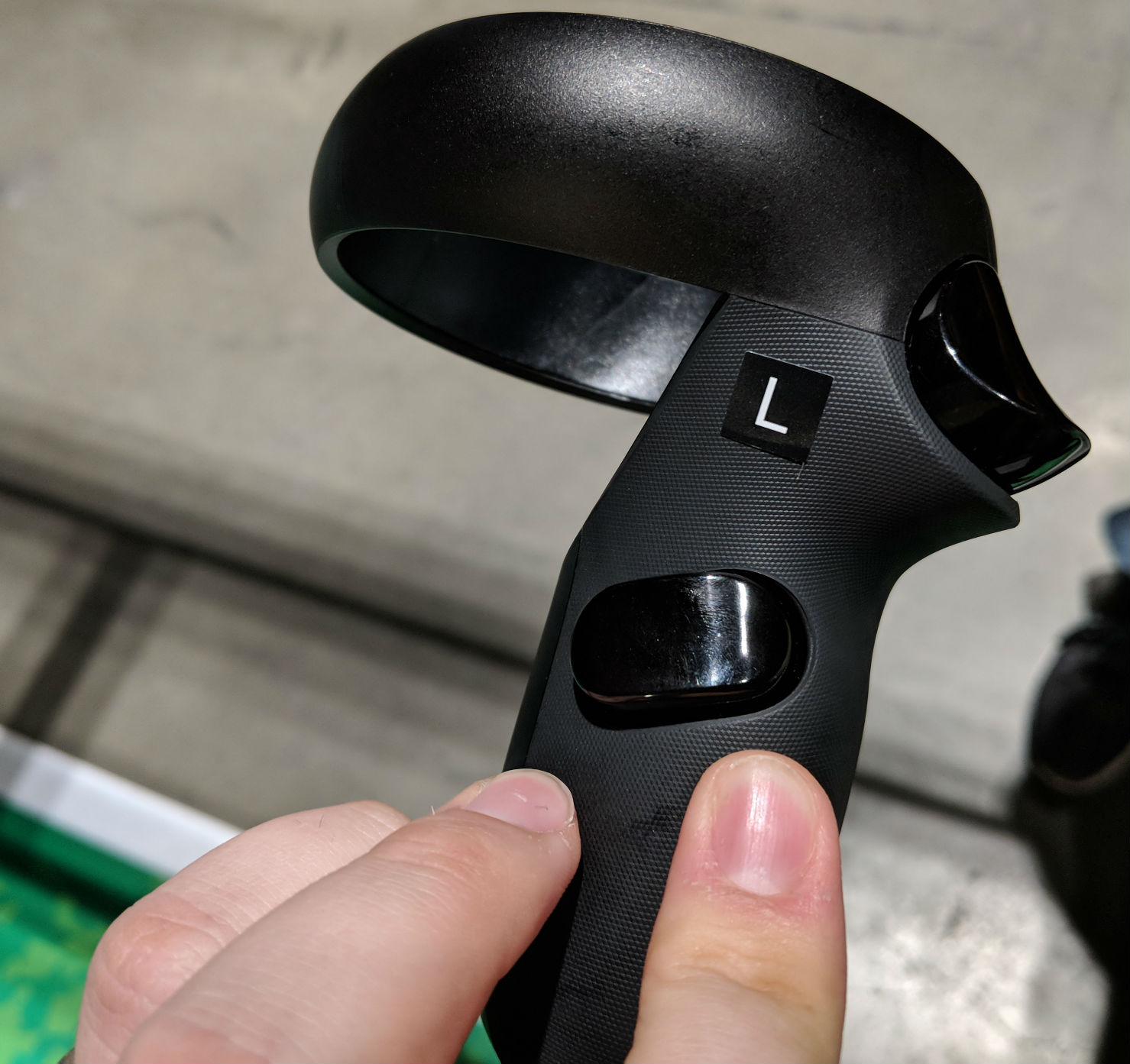 The key to Oculus Quest' success is going to be the quality of these controllers. At first glance, they look a lot like a more evolved Oculus Touch controller, but the proof will be in how often the headset loses tracking given the new inside-out configuration.