NVIDIA demonstrated an incredibly powerful graphics card for laptops that can stitch real-time footage from three Blackmagic cameras into a single 360-degree panoramic video. Based on the Pascal architecture, the forthcoming graphics card from NVIDIA is likely the Quadro P5000.
Currently, the Quadro M5500 and GTX 980 are the only graphics cards for laptops from NVIDIA currently considered "VR Ready." The graphics chipmaker seems to be rapidly upgrading its entire line to the latest Pascal designs, with the desktop Titan X and P6000 directed toward professionals following the consumer-oriented GTX 1060/1070/1080.
The latest chips far exceed the "recommended" specification for the Rift and Vive. Both NVIDIA and its main competition, AMD, are moving beyond the first generation of graphics cards capable of running modern VR experiences at 90 frames per second. With the additional power of this new generation, some VR experiences like VR Funhouse can take advantage of the extra processing for more visually complex virtual worlds. Professionals, too, can use this additional power to make their jobs go more smoothly.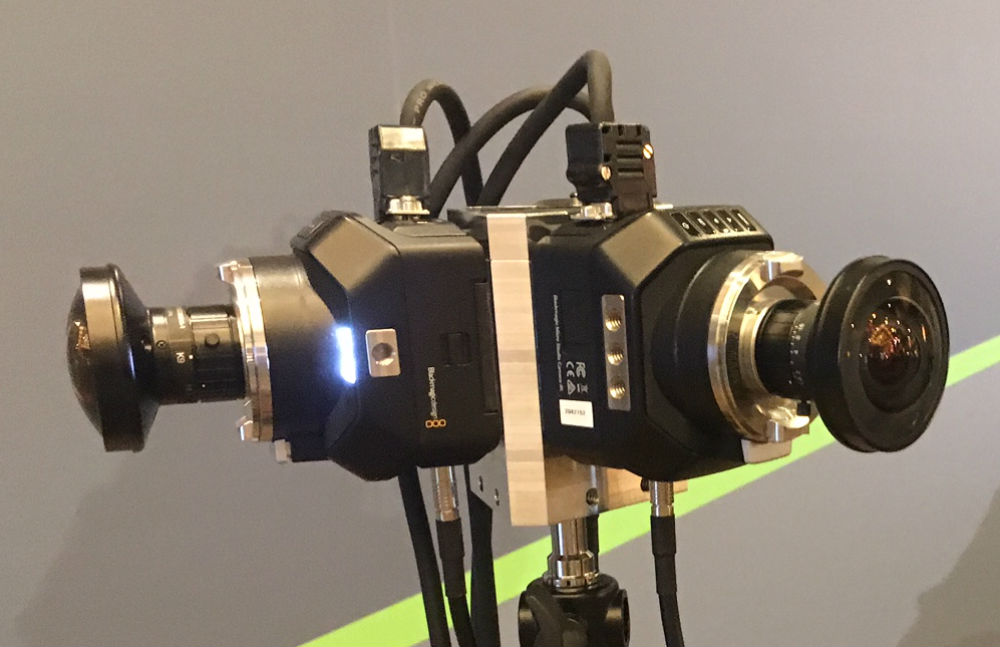 For example, at the 2016 SIGGRAPH conference in Anaheim, California, NVIDIA showed a new tool to help developers stitch together 4K video feeds into a single 360-degree video. The "VRWorks 360 Video" software development kit is meant to support a variety of camera rigs for stitching together the footage more efficiently.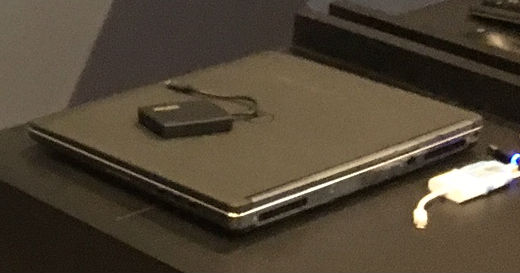 The term "stitching" refers to the process by which most 360-degree videos are made. Merging footage on rigs comprised of many different cameras sometimes requires long processing times. Performing this stitching in real-time, with a laptop, is a potentially huge use for VR developers. STRIVR, the VR sports training startup, threw its support behind the approach from NVIDIA, suggesting the new tools will accelerate the company's workflows capturing on-the-field-footage so players can practice later in VR.
Properly stitching footage has been somewhat of a tricky hurdle to overcome. If done poorly, the sphere will look like some sort of Frankenstein patchwork of mismatched angles. This will also create "stitch lines," visible borders between the different feeds that become perceptible, and immersion breaking, when the stitching process goes wrong. NVIDIA is aiming to offer a simple, efficient solution to the often technically complex process of combining multiple 4K video feeds.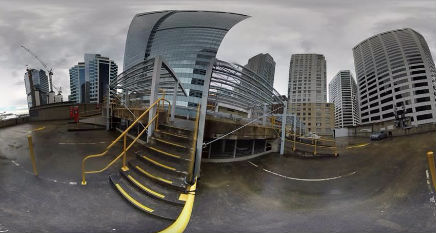 The Pascal-powered laptop seen at SIGGRAPH in a live demonstration stitched footage from three Blackmagic cameras into a single panorama. Only the slightest bit of latency was visible in the stream. This type of on-the-go 360 content creation could be the step this emerging medium needs to wedge further into major verticals such as live sports broadcasts.