Super wide field of view headset XTAL 3 is getting a wireless option.
We last got a look at XTAL 3's "distortion-free" wide field of view VR system from Vrgineers at CES last year. This year, the company is announcing some updates including a wireless option developed working with the company's partner IMRNext.
While the headset offers native 4K resolution per eye, according to Vrgineers, the wireless mode compresses the resolution to 2560×1440 at 70 Hz per eye and transmits it wirelessly via a belt-worn module to IMRNext's Wi-Fi 6E access point connected to a capable computer. The aim is for the wireless option to support "more dynamic use case scenarios and enhance the quality of single-user and multi-user simulation and training exercises," according to Phil Purdy, IMRNext director of Engineering and Delivery, in a prepared statement.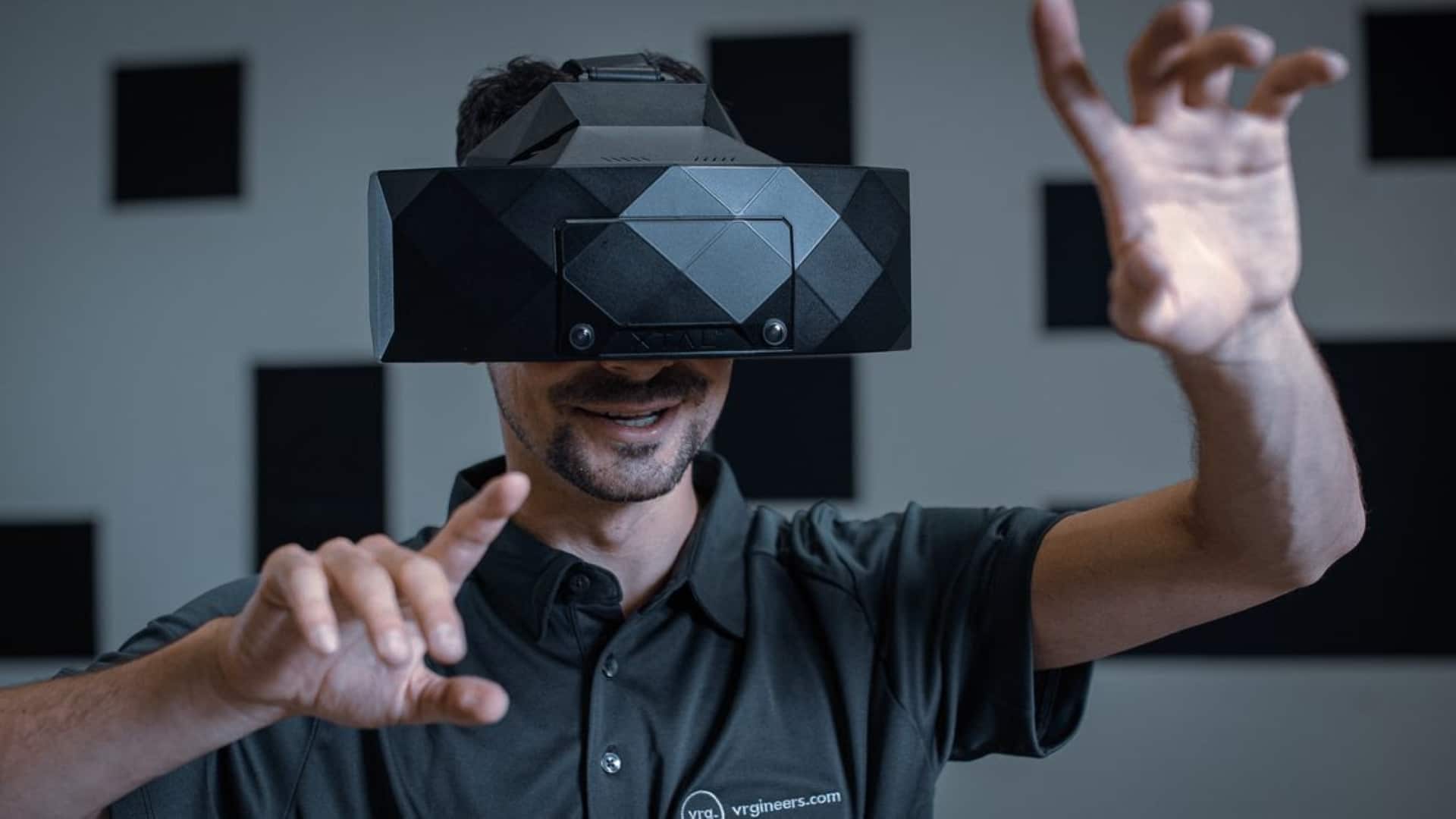 Vrgineers says its latest XTAL headset weighs 920 grams. There's no added weight to the head with the belt-worn wireless component, and representatives claim they can shave several hundred grams off the headset's weight in future versions.
XTAL headsets are typically geared toward enterprise or extremely high cost flight simulators and pre-orders can be placed through Vrgineers directly.
The wireless XTAL headset is expected to launch in Q3 2023. Vrgineers is also working with blockchain company Somnium Space on another VR headset with open source designs and some components that can be 3D printed.
We'll plan to have a look at Vrgineers' latest at CES in Las Vegas this week.