HTC Vive owners have been enjoying a few back to back weeks overflowing with high quality VR releases for them to enjoy. This week is no different and provides some nice story-driven additions to complement last week's surge of simplistic, arcade experiences.
If you missed last week, you can see those here. And don't forget that UploadVR now has its own SteamVR community group, complete with a curated list of recommendations so that you don't have to waste any money finding out what's good in the world of VR. Let's get to it.
XCAVALYPSE
Release Date: June 6, 2016 / Price: $1.99 (currently 40 percent off on Steam)
XCAVALYPSE has one of the stranger titles we've ever come across making these lists, but the gameplay shines through.
Set months after a zombie apocalypse, this game replaces the guns with construction equipment and presents you with the daunting task of rebuilding society by slaying as many of the undead as you can. This quirky setup proves to be one of the more unique and enjoyable VR cockpit experiences available today.
Recommendation: What can truly be said about a game that involves mowing down hordes of ravenous zombies from the cockpit of some heavy machinery besides "yes please" or "take my money." 
PlanetFate
Release Date: June 6, 2016 / Price: $5,99 (currently 17 percent off on Steam)
PlanetFate flies the proud flag of legendary space-arcade titles such as Space Invaders and Asteroid. Like those games, PlanetFate asks you to keep your base safe while hordes of galactic foes inch ever closer to its destruction.
Outer space is an amazing visual setting for VR games and PlanetFate combines those aesthetics with fast paced and frenetic combat.
Recommendation: If you like Space Pirate Trainer or even Universe Sandbox 2, PlanetFate just might be up your alley
House of The Dying Sun
Release Date: June 7, 2016 / Price: $19.99 currently (currently 10 percent off on Steam)
House of The Dying Sun may seem like yet another entry into the tried and true dogfighting VR genre, but what it lacks in mechanical originality it makes up for with a creatively engaging storyline.
By attaching your battles to your role in a larger galactic empire, this game is able to build a world around you as you fight – something many others in the genre fail to do.
Recommendation: If you liked EVE: Valkyrie but wish it had just a little more narrative meet than House of The Dying Son could be your dream come true. 
The Solus Project
https://www.youtube.com/watch?v=ISE7v1f-zyw
Release Date: June 7, 2016  / Price: $19.99
The Solus Project is a beautiful game. Described as "a single player exploration adventure with survival elements." The adventure is set on an alien planet and is a spiritual successor the 2010 – 2010 PC Gamer Action/Adventure Game Of The Year, The Ball.
Recommendation: This is a game for anyone who appreciates atmosphere over action. 
VR zGame
https://www.youtube.com/watch?v=mUjH2o8u1bY
Release Date: June 9, 2016  / Price: $9,99 (currently 30 percent off on Steam)
A typical arcade zombie shooter with a few mysterious twists, VR zGame offers a decent amount of weapons to keep the slaughter interesting for as long as you can survive.
Recommendation: The gunplay really is the main event here, so if that's your thing this should be an action-packed good time. 
Rexodux a VR Story Experience 
Release Date: June 8, 2106 / Price: Free
Based on the Dark Horse graphic novel of the same name, Rexodus is an exploration-based game set in a modern world where dinosaurs never went extinct. These dinosaurs are far from hulking brutes and possess their own advanced technology for you to explore.
Recommendation: Dinosaurs? Check. Interesting story? Check. Cool technology? Triple check. Could be a no brainer, especially for this price. 
Cosmic Trip
Release Date: June 8, 2016 / Price: $14.99 (currently 10 percent off on Steam)
Cosmic Trip does its best to bring Real Time Strategy elements into the VR gaming space. In Cosmic Trip you'll be gathering resources, fighting foes, and routing enemies thanks to the game's unique teleportation mechanics.
Recommendation: If you as a Vive owner have ever been jealous of the Oculus exclusive AirMech than Cosmic Trip could be your chance to have a similar experience from a different perspective. 
Battle Dome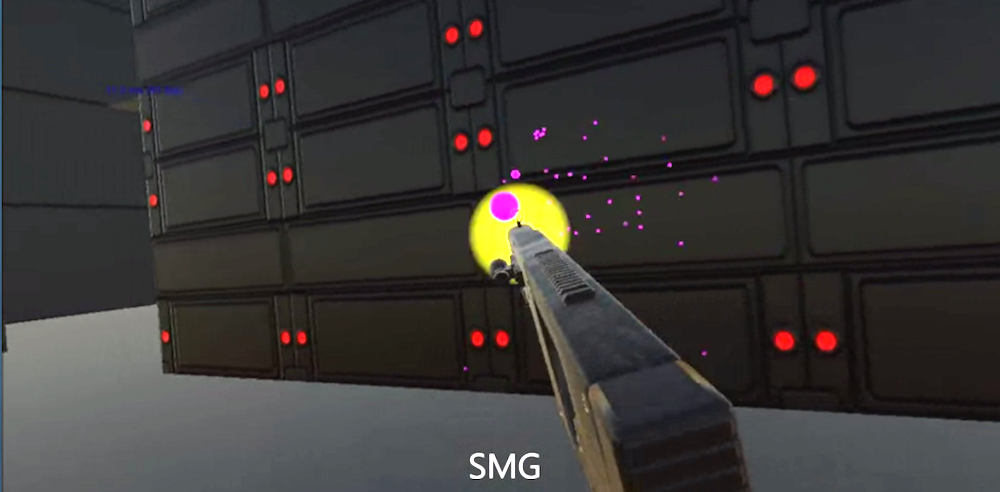 Release Date: June 8, 2016 / Price: $14.99
Battle Dome is a fairly basic VR shooting experience but it does offer multiplayer and co-op game modes to add in a bit of social fun in the titular Battle Dome.
Recommendation: Get this game if you like shooting guns in VR with your friends, and not much else.
Snow Fortress
Release Date: June 9, 2016 / Price: $9.99 (currently 15 percent off on Steam)
Snow Fortress does have a pretty compelling tagline: "Relive your childhood by building forts & waging epic snowball fights in VR!" You can also unlock tools and power ups to make those childhood fantasies even more interesting.
Recommendation: It's hard to argue against the fun of a snowball fight, but this one does feel a bit overpriced when compared to the other offerings on this list. 
Destination Workshop Tools 
Release Date: June 9, 2016 / Price: Free 
Destinations isn't exactly a game so it's probably best to let its own description explain itself, "Destinations Workshop Tools is a VR content creation package that enables the creation, sharing, and exploring of both real and imaginary worlds on the Steam Workshop."
Recommendation: This is essentially a VR world builder which could be interesting for those interested in accessing their creative side and perhaps trying their hand in the world of digital development. 
V ARR
Release Date: June 10, 2016 / Price: $19.99 (currently 25 percent off on Steam)
V ARR get's points for the hilarity of its name alone. Beyond that, this game will see you arming cannons, touting rifles, and otherwise defending your mighty vessel from a band of bloodthirsty pirates.
Recommendation: A bit on the expensive side, but can you really put a price on being a pirate? If you can – and it's under $20 – then maybe give this one a pass.