Microsoft is currently hosting a press event in which it's showcasing the latest version of its Windows 10 operating system, and it means big things for both virtual and mixed reality.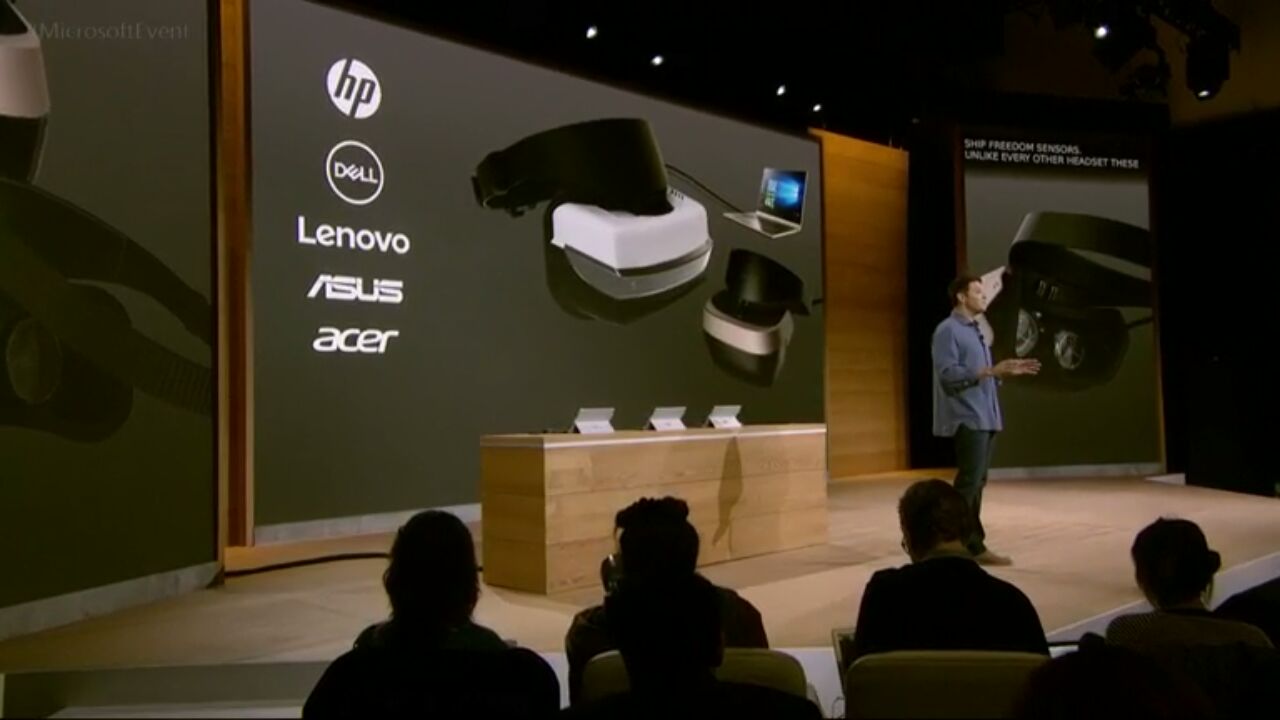 The company has announced a new line of VR headsets from partners like HP, Dell, Lenovo, Asus, and Acer. They feature 6 degree of freedom (DOF) inside-out tracking and start at $299 though, based on images from the event, they're tethered devices that connect to PCs and laptops. One of these unspecified devices was used on stage during the event as the company showcased how VR works with the latest version of Windows 10, named the Creator's Update.
The announcement came at the end of a reveal of the update's 3D capabilities. The company showcased a range of new features, starting with 3D model capture using HP's Windows Phone X3. An on-stage sandcastle was quickly captured and rendered in 3D using the phone's camera. That model was then quickly exported into a new version of the Paint app, Paint 3D.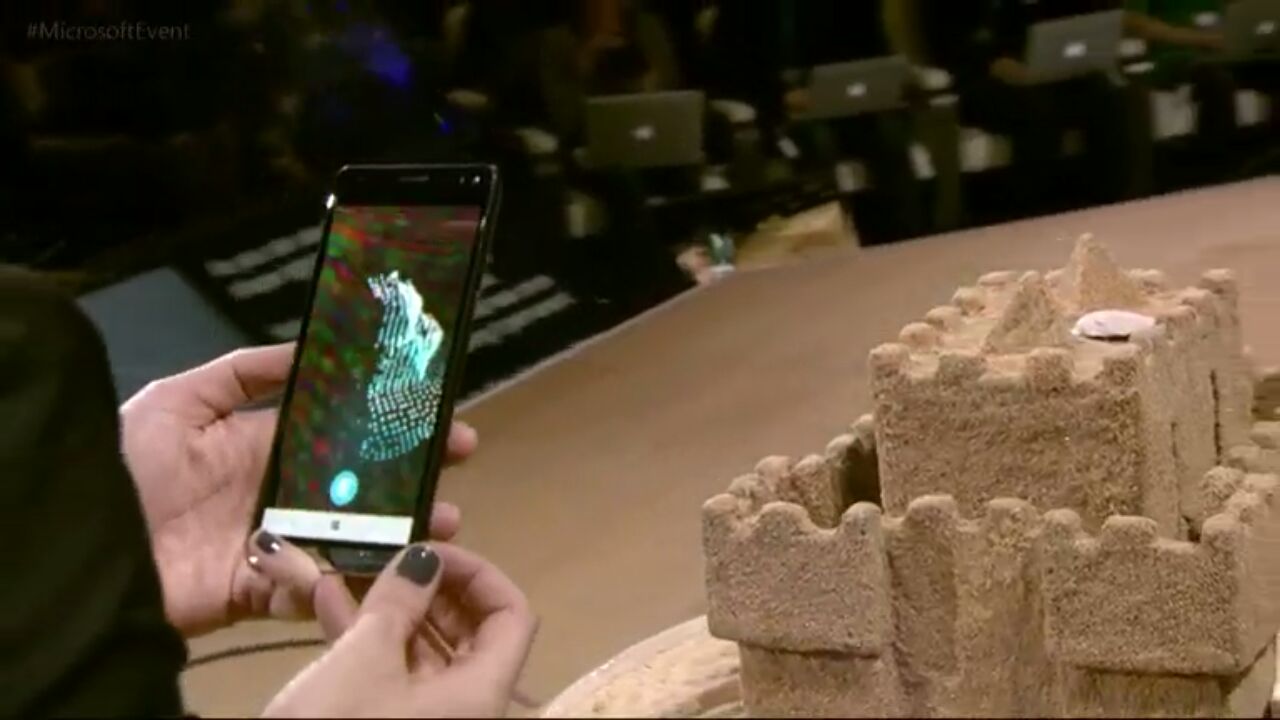 A little later on, Microsoft brought its HoloLens mixed reality headset onto the stage. That same sandcastle was again used, this time projected in the real world as a 3D image sitting next to the real thing. It was an impressive demonstration, but even more impressive was a quick showcase of heading to a furniture retailer's web page. The HoloLens user found and selected a chair on a 2D browser, and then pulled it out of the page as a 3D model. We weren't sure, however, if this was a live demo or simply a scripted sequence.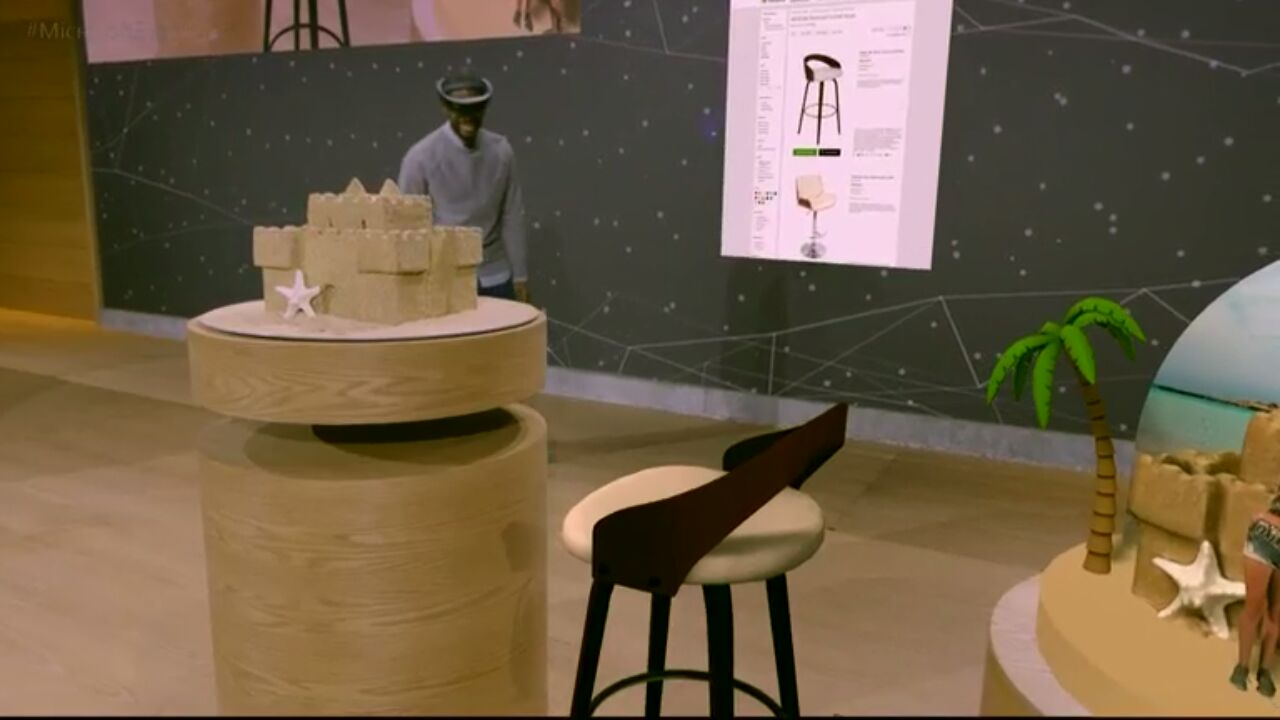 Following that we saw the VR implementation. A user put on a headset to enter a virtual space and later stepped into a 360 degree video similar to the Facebook demonstration seen at Oculus Connect 3 earlier in the month.
The Creator's Update will be arriving next year for free for anyone that already has a Windows 10 device, and preview builds will be rolling out to Windows Insiders members soon.