Magic Leap is refocusing around the enterprise market, launching a new nearly $3,000 enterprise bundle with business warranty and support.
The company also confirms a successor, Magic Leap 2, is targeted for 2021. No specific details on ML2's features or specifications were shared.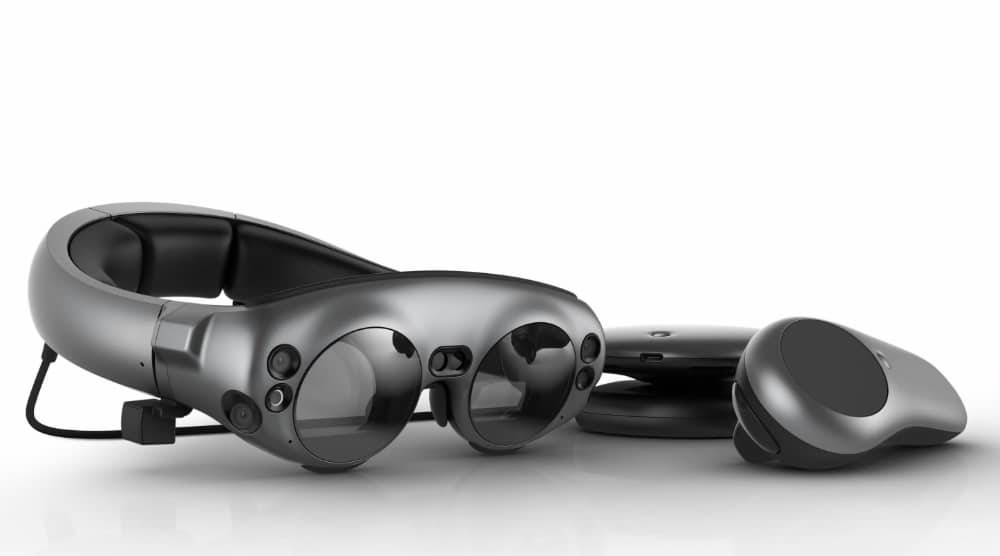 The current product has been renamed from 'Magic Leap One Creator Edition' to simply 'Magic Leap 1'. Magic Leap claims the hardware has been "updated" but a public relations representative of the company did not specify what is different.
The new $3,000 bundle includes a two year business warranty, device management platform, and two years of enterprise support and replacement. The price is roughly $700 more than it is without the new business-focused features.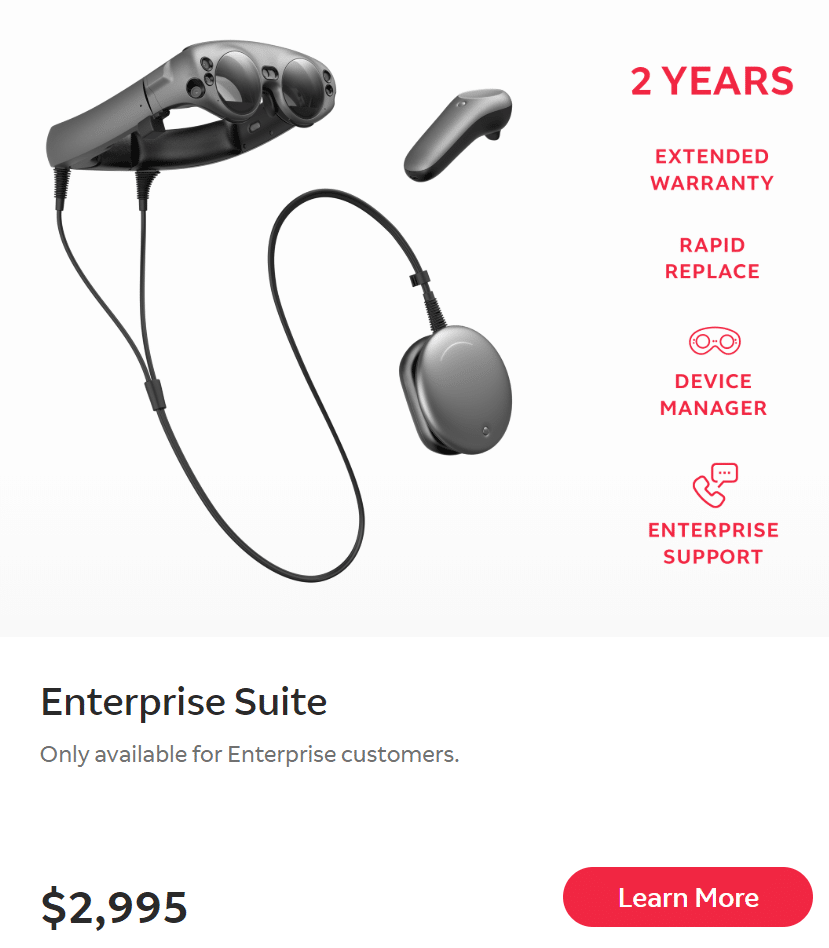 The focus on enterprise is a departure from Magic Leap's initial efforts, which included content like a Spotify app and games from Insomniac Games. Last week, The Information reported the company sold just 6,000 units in the first six months, in contrast to its target of 100,000 per year — itself a revision from the CEO's expectation of 1 million.
AR headsets haven't appealed to consumers yet, due to the high price and relative infancy of the still-bulky technology. We're still years away from the realization of all day lightweight AR glasses many dream of. Products like Microsoft's HoloLens found some adoption in enterprise and military use cases though. Large companies and governments can afford the sticker price, and AR can be useful for training, collaboration, and visualization.
Magic Leap now appears to be focusing more on that approach.
Voice Commands, Iris Recognition, More
Today also brings updates to the device's operating system and SDK. LuminOS now includes a task manager (called Landscape Manager), hints, and Twitch streaming integration.
The biggest new feature is voice commands. By saying "Hey, Lumin", the user can operate the device with their voice. It can be used to open apps, as well as in combination with the controller such as "move this" followed by "put it there".
Iris recognition has now shipped, so you can unlock the device by simply putting it on. This should be a big improvement over the previous passcode system.