We should expect to be reading a lot of these headlines over the next week. Today, Maximum Games the publisher behind games like The Golf Club Collector's Edition and Air Conflicts: Pacific Carriers as well as the distributor of popular titles like Farming Simulator and Sherlock Holmes: Crimes & Punishments announced that they would be stepping into the VR game publishing arena, revealing their first VR title will be Loading Human.
The game began its journey on Kickstarter where it raised over $40k. Described as "The Eternal Sunshine of the Spotless Mind" meets "Monkey Island" in virtual reality," Loading Human takes you on a journey  as the son of an aging scientist who has summoned you to his Arctic base for a mission that will take you beyond the Earth on an intergalactic journey. Your mission, should you choose to accept it, is to save your father by recovering a mysterious energy source known as "Quintessence." Once you retrieve the energy source, you must return with it to save your father. And of course, along the way you will encounter mysterious circumstances along the way.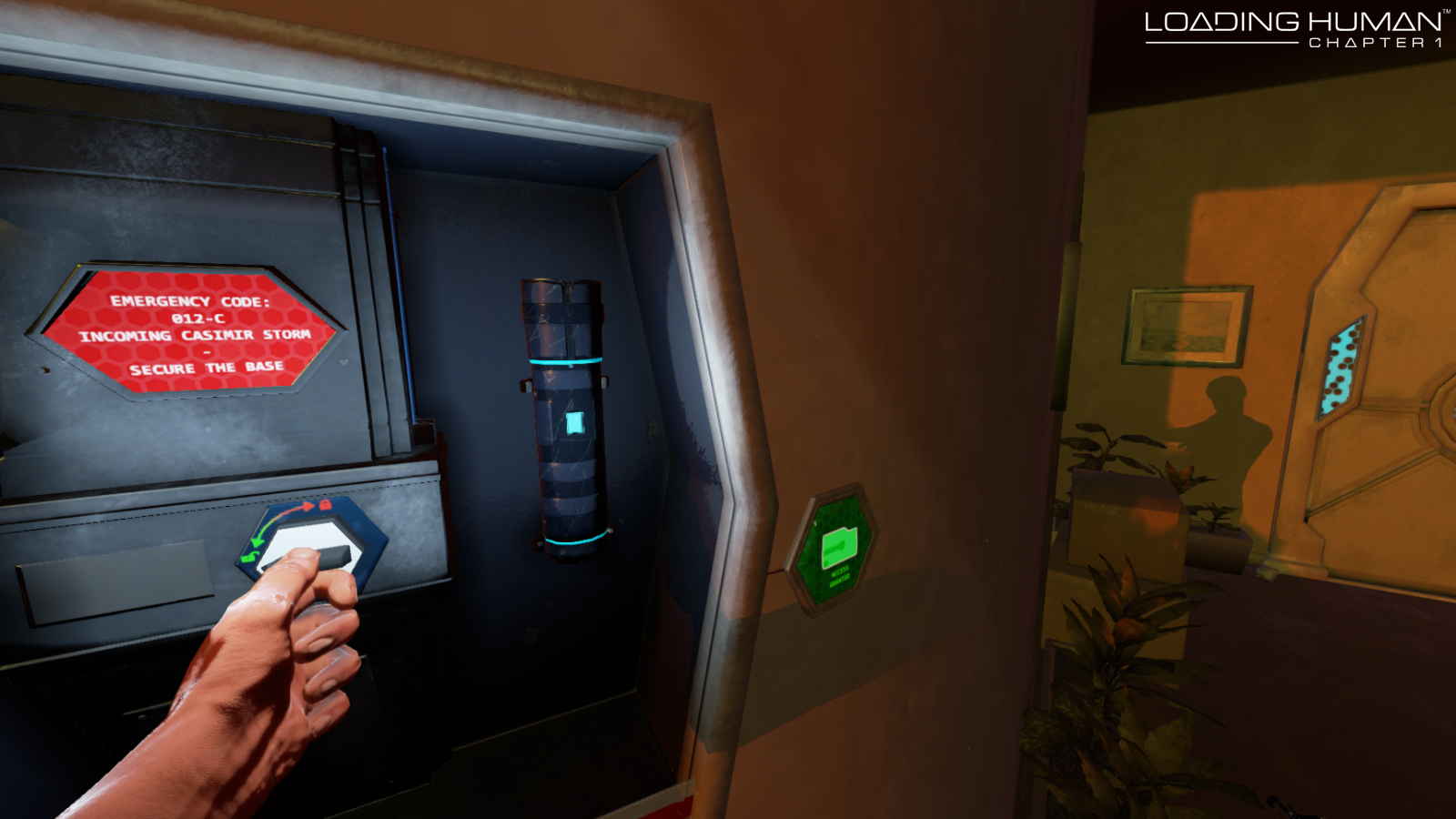 One of the things that Loading Human has prided itself on since the project's beginning is a high level of interactivity, and the hand tracked controllers on the Morpheus will allow for that. The team has worked to make every object in the game interactable – something that really will work to enhance the game's Presence factor. For example, you will be able to walk up to a vinyl record, pull it out of the sleeve, put it on the record player and listen to it.
"Loading Human is the perfect episodic adventure for VR," said Flavio Parenti, CEO of Untold Games, the studio behind Loading Human. "It lends itself to the entire experience and feel of VR with its strategic puzzle-solving, open exploration, and action that makes you feel as if you are living the experience.
Says Christina Seelye, CEO of Maximum Games "We are thrilled to work with Untold Games, as their dedication to VR is on point with our mission to give gamers the most immersive VR experience possible."
If you are at E3 next week, be sure to stop by Maximum's booth, they will be showing a 3 minute long demo of the game running on the Sony Morpheus.
Screenshots: