It's an incredibly frustrating feeling when an immersive VR experience is ruined by a smudge or spec of dust on your optical lens. Instead of reaching for whatever cloth is hanging around and hoping for the best, LensPen is a solution designed to remove blemishes from AR and VR headsets.
The company is aiming to provide VR gamers and tech enthusiasts access to similar technology that photographers and drone pilots have utilized for their own lenses. Photographers especially tend to invest in some type of cleaning solution to keep their devices in top condition. Something they capture in the moment can be ruined without a clean lens and take extra post-production work when all that was needed was a tool like the LensPen.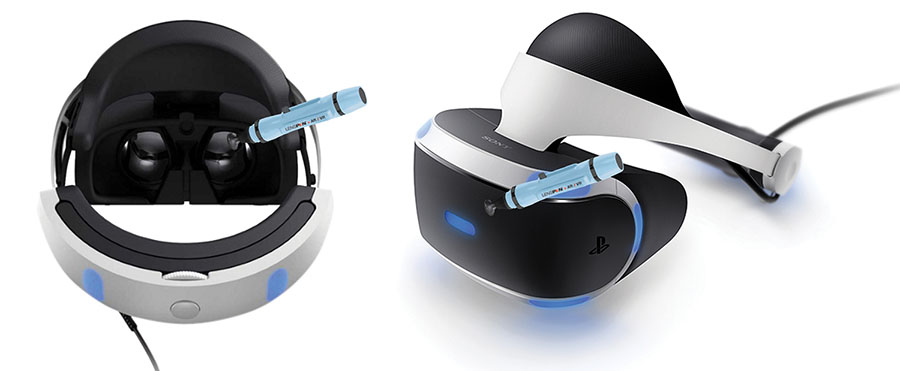 PSVR, HTC Vive, Oculus Rift, and Valve Index users can keep one around their gaming rooms while Oculus Quest and owners of other untethered VR solutions can have something on the go.
The Lenspen works on two levels. You use a retractable brush to remove any dust and then, after twisting the cap off the other end, you use a carbon cleaning tip to remove greases, smudges, fingerprints, etc. It can be used on any optical lenses, LCD, plasma, and glass surfaces safely and the company guarantees at least 500 cleanings per pen with no expiration date for the device.
The pen form factor of the LensPen could be ideal for people to take on the go as opposed to misplacing a small cloth in their pockets. It also doesn't require any type of liquids to use. The company is already partnered with Sony, Nikon, and Panasonic so it wouldn't be surprising to see VR and AR companies develop a relationship with the company too.
Whether you're interested in one of the LensPen kits or you rather use a micro-cloth for something like a set of binoculars, you can find different options on the company's official LensPen website.