One has to admire Lenovo's determination in both the AR and VR markets. Since late 2017 the company has launched a Windows VR headset, standalone Google Daydream device, its own phone-powered AR gaming platform and, in a few weeks, will help Oculus bring the Rift S to market. That's a lot of headsets in the space of 18 months, but it's not done.
Yesterday the tech giant announced the ThinkReality A6, a new enterprise-focused AR headset. From the looks of it, it's the company's answer to both HoloLens and Magic Leap. Like those headsets, ThinkReality A6 consists of a pair of see-through lenses that can project virtual images into the real world. You interact with this content using a three degrees of freedom (3DOF) motion controller similar to Magic Leap One. HoloLens 2, meanwhile, uses hand-tracking.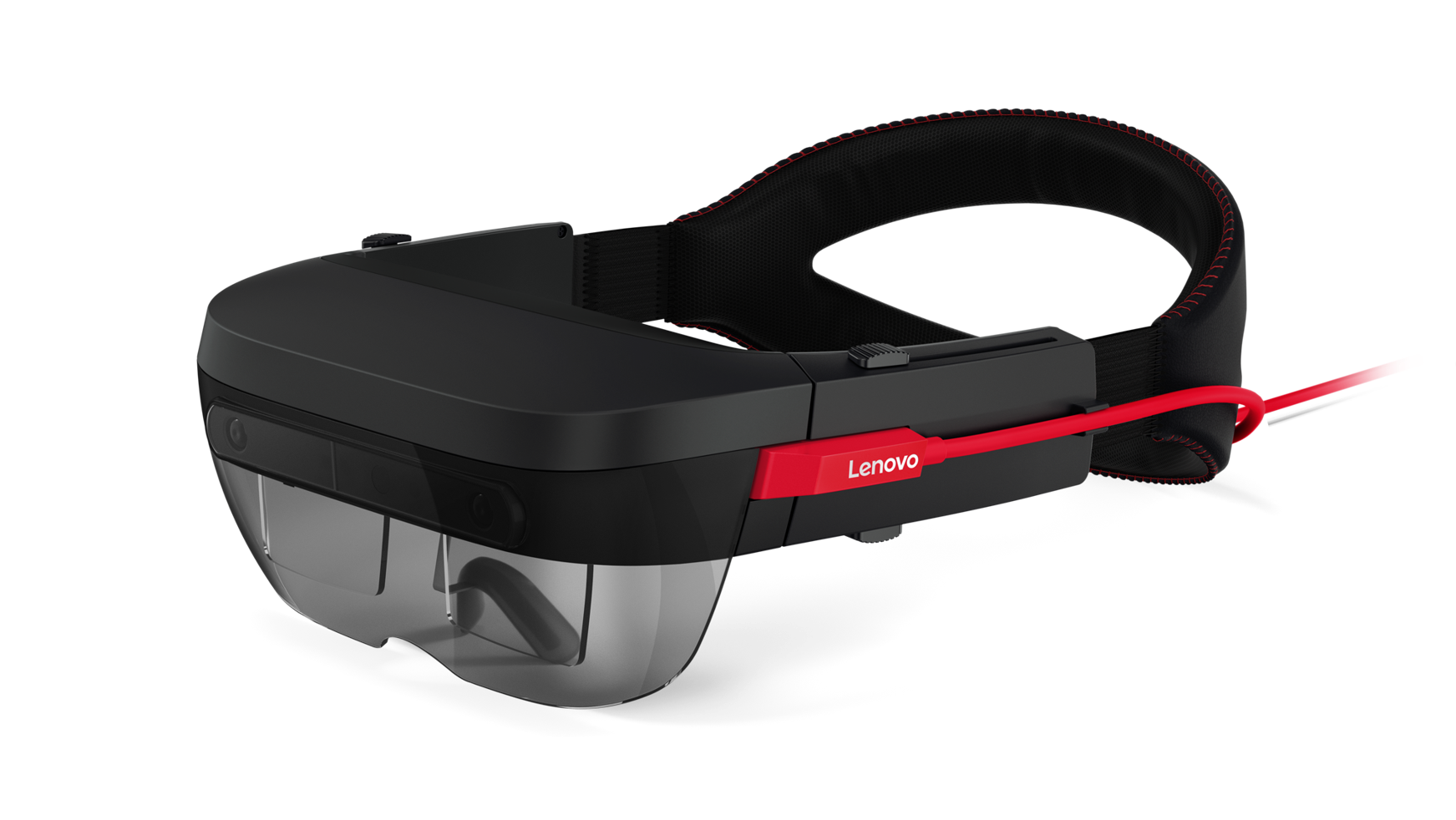 Sticking with the Magic Leap comparisons, the device is also powered by a compute box it's tethered to. It features Qualcomm's Snapdragon 845 Mobile XR platform and an Intel Movidius Vision Processing Unit. This helps keep the headset light, weighing in at 380g. It also has a 40-degree diagonal field of view. That's about 10 degrees smaller than those offered by Magic Leap One and HoloLens 2. Display resolution is 1080p per-eye and there's also integrated eye-tracking.
As we said, this is an enterprise-focused device, so don't expect to see games like on Lenovo's Star Wars AR headset. In fact, Lenovo is also launching a wider ThinkReality platform designed to make both AR and VR applications compatible across different operating systems, cloud services and devices. There isn't much other info out there right now.
As for pricing and release date, no updates yet. Given that this is a business-first device, though, we wouldn't expect to be able to simply order it online.